Five minutes with FARADAYS designer Alexandre Vauthier
Remix editor Amber recently caught up with the French designer to discuss his recent couture show, what it takes to be his muse, and to celebrate the fact his highly coveted line is now exclusively stocked at Faradays.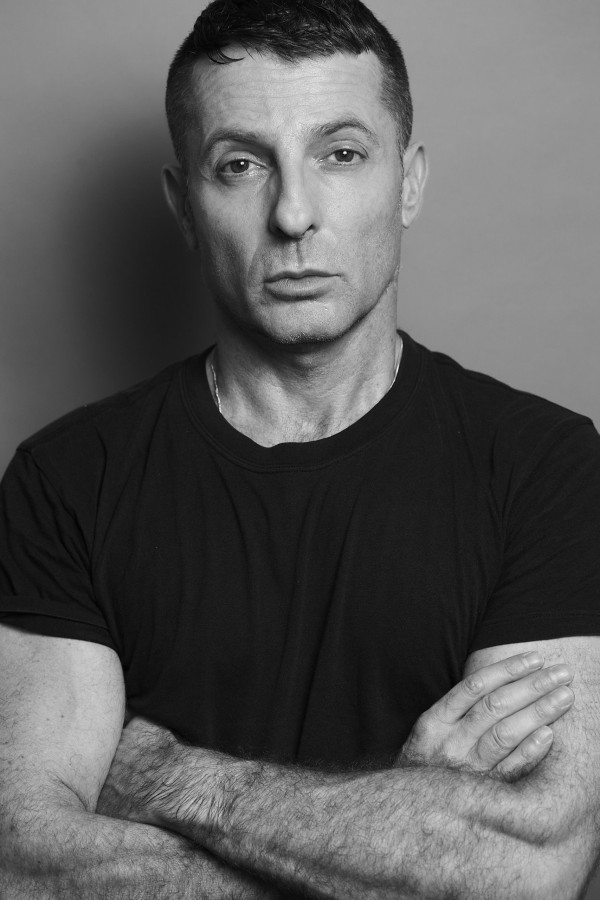 We are excited to finally have Alexandre Vauthier available in New Zealand, at Faradays. Tell us a little about what comes to mind when you think of New Zealand.
Like a dream! I want to come! Australia and New Zealand are regions that I would love to discover. I'm really a big fan.
Talk us through the inspiration behind your SS22 couture show looks – there is such a wonderful variety of textures, silhouettes, and style…
I wanted strong clothes but at the same time, comfortable. Vibrant colors, a radical style-oriented vocabulary, an optimistic and strong collection with the intention to evacuate the stress of these last two years.
Do you ever experience a creative block? If so, what is your go to activity or method to spur inspiration?
I take inspiration everywhere. Creativity comes every day. Everything is inspiring but above all, it's the context in which we live that inspires me the most. I always try to create collections right in their time but transcendent enough to last. The only stop in the process of creating a collection is the date or deadline of a presentation or fashion show.
Which garment has been your favourite to design, and see come to fruition this season, and why?
I loved working on the new proportions of the tailored suits. I can stay working for hours on the shoulder proportions or working on the lines of the "basque" jackets, or on the waist proportions.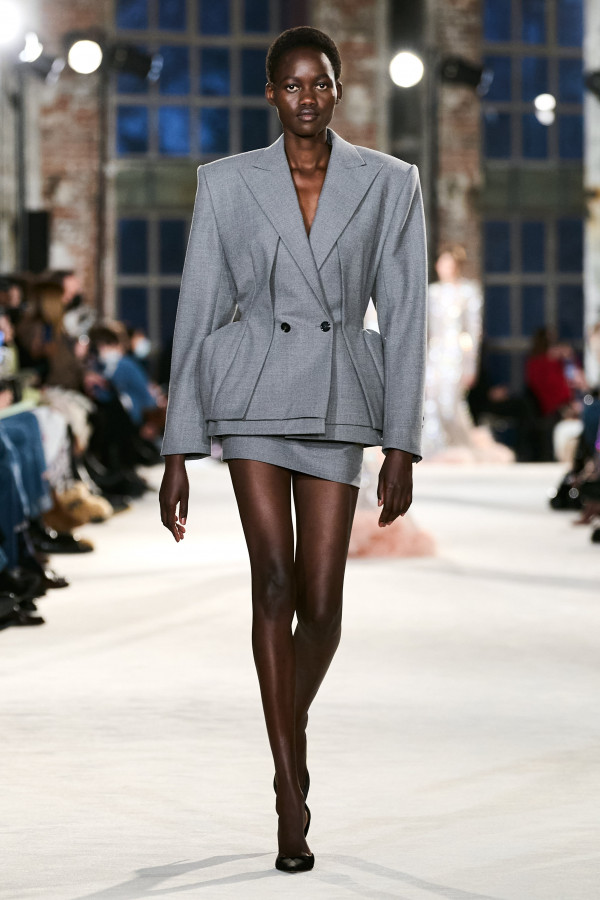 Is there any fabric or material you refuse to work with, and why?
Naturally, I go for noble materials with hold for major pieces, and superfluidity for the evening, but I'm not against anything. More specific materials can spice up the clothes. With such a strong trajectory, you are now a fashion icon, inspiring thousands around the world.
In your formative years, who did you idolise in the industry, and is there anyone in the industry whom you still admire today?
When I started, I wanted to work with Mugler, Gaultier and Karl. I worked with the first two [but] didn't have time to work with [Karl]. But in terms of taste, I have a passion for Japanese designs, the latest technicians, and researchers in the field, like Comme des Garçons, Yohji Yamamoto. And I also have a real sensibility for Miuccia Prada.
What do you believe makes couture, specifically from France, like Alexandre Vauthier, so coveted around the world?
It's like wine, champagne, perfume, or fine jewellery, we have our little secrets and that makes it even more magical.

It's no secret that Alexandre Vauthier is now the go-to designer for celebrities and high-profile women around the world - from new stars such as Sydney Sweeney and Olivia Rodrigo, to longtime icons like Naomi Campbell, Diane Kruger and Kate Bosworth. If one individual in the world could be considered as the ultimate Vauthier muse, who would it be?
It is first of all the story of a meeting, but also that of an almost sentimental relationship. I must be in love with the women I dress. Product placement is not my thing.
What would you say has been the most unforgettable highlight of your career to date?
When I decided to start my own brand alone.
We are proud to be celebrating 25 years of Remix Magazine for this special edition.
Where would you love to see Alexandre Vauthier in 25 years?
Happy and surrounded by the people I love, and as far as my Maison is concerned, we will
see... I am rather someone who functions 100% in the present.
Alexandre Vauthier is available at No 8. Faradays St, Parnell, Auckland and FARADAYS.STORE