Embracing the stars with Gucci's Nojum Collection
With life regaining vibrancy as it exits the pandemic, Gucci's Nojum Collection marks the beginning of a new era. Drawing inspiration from the Arabic word Nojum meaning 'stars', the collection encapsulates the glamour and endless opportunities ahead of us.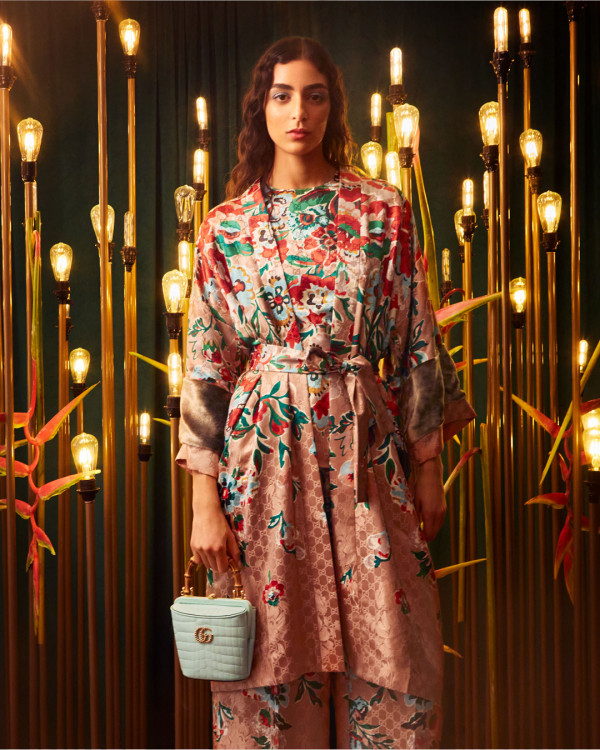 Shot for the first time in Dubai, the Nojum collection honours the luxury and heritage of the city, filled with metallics, and spring and earth tones. The dedicated campaign captures the intimacy and elegance of the designer brand through depictions of a fun, lively soirée, with family and friends. Gucci writes a love letter to the cosmic night sky and blooming spring with the Nojum collection, signifying the rebirth of a new season. Although we aren't celebrating spring in the southern hemisphere, we can still bask in the inspiration of Gucci's Nojum Collection.
From men's and women's ready to wear, shoes, handbags and lifestyle to children and baby, the collection combines variations of the Horsebit, embellished locks, and crystals as far as the eye can see. Each item is unique to the theme, telling its own story dedicated to Gucci and Dubai through its regality.
Take a look at some of our favourite pieces that are going straight to the top of this season's lust-list.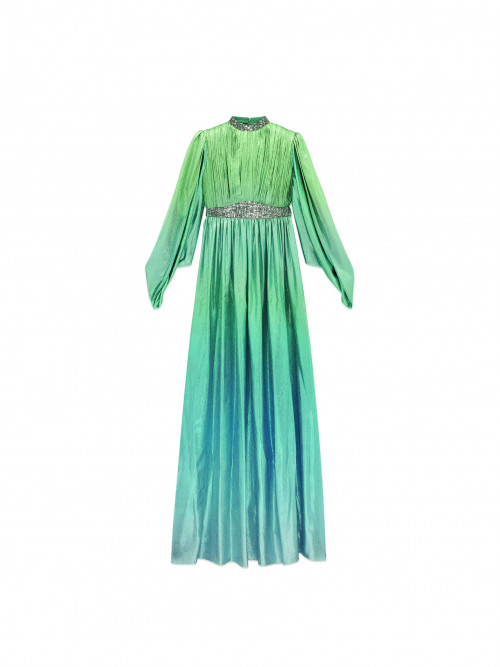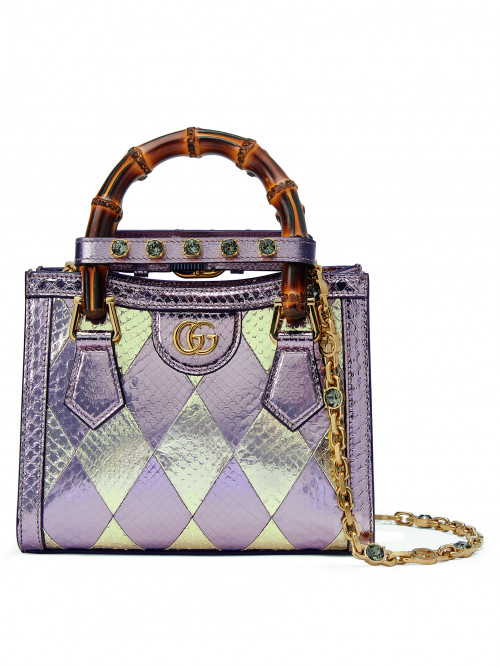 Celestial Metallics
As an ode to the possibilities of the night sky, the arrival of Gucci's Nojum Collection perfectly coincides with daylight savings here in New Zealand. Featuring pleated floor-length gowns, mules adorned with crystals, and breathtaking hints of turquoise, amethyst and gold, the metallics of the Nojum Collection create a celestial aesthetic fit for the stars.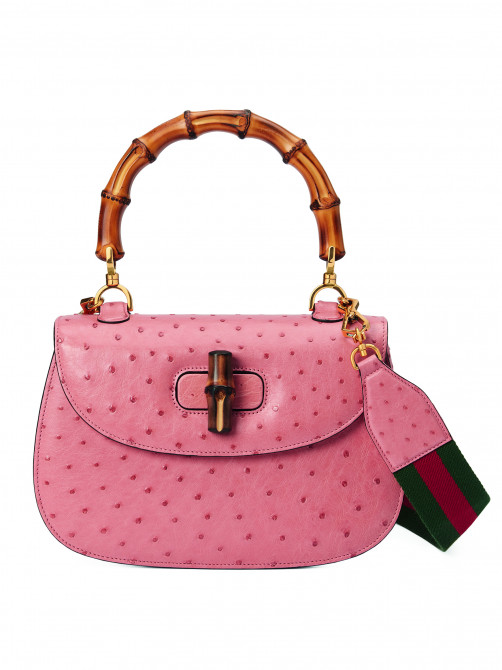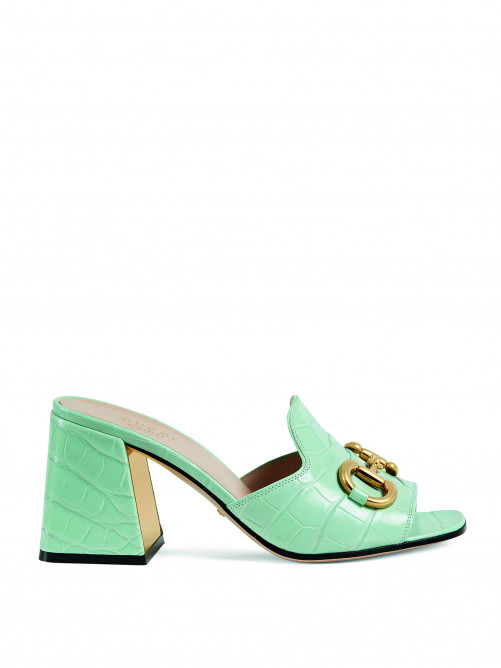 Pastel Tones
To celebrate the blossoming of spring, Gucci rejuvenates their iconic styles, such as the Gucci Bamboo 1947 bags, with soft pastel shades. Combining romantic pinks with aquatic blues, the Gucci Nojum Collection encompasses the feelings we associate with the refreshing spring air. These classic, feminine pieces are the epitome of the House of Gucci, and reinforce the jovial Nojum theme.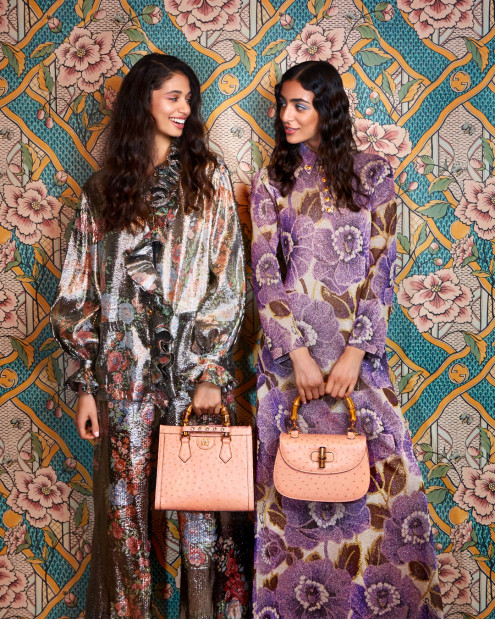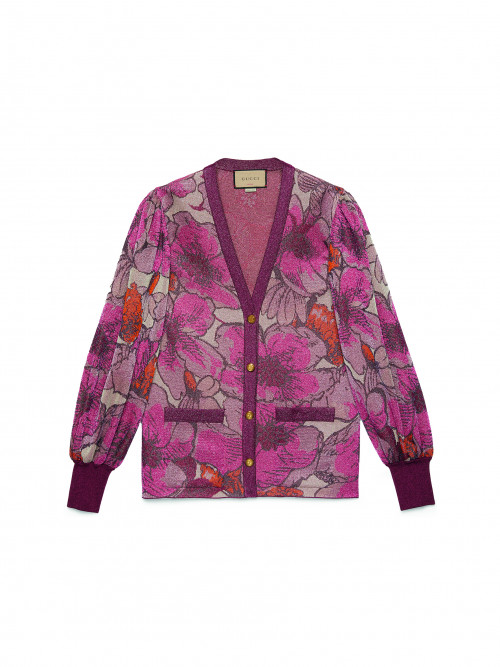 Flora and Fauna
Florals are synonymous with Gucci's Nojum spring collection. Including stunning knitwear, flowy dresses and aerie blouses intertwined with metallic hues, Gucci references the celestial theme with vintage sophistication. By incorporating loud patterns with a soft colour palette, the Nojum Collection is confident and elegant - seen but not heard.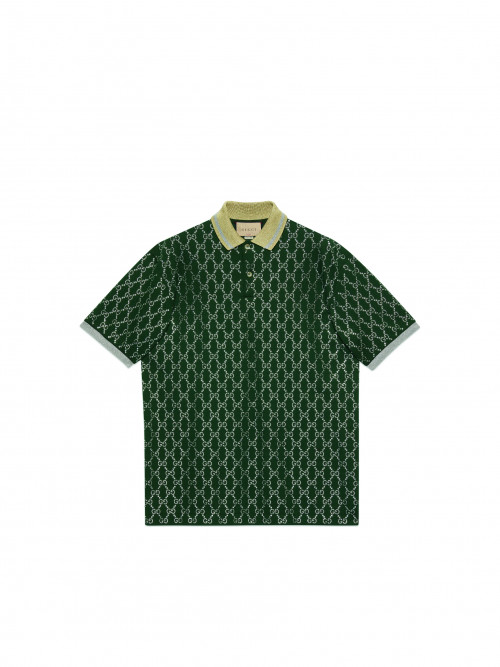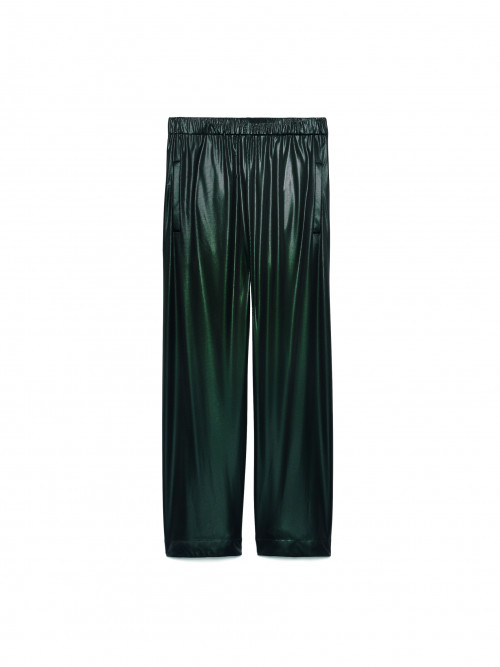 Jewel Shades
Gucci offers its male customers a cosmic option with luxurious jewel tones that are effortless yet intentionally regal. Produced in multiple colours, varying from emerald green to sapphire, the jewel shades of the Gucci Nojum Collection reference the infinite celestial sky and traditions of Arabic culture.