Discover the history behind Van Cleef & Arpels' iconic four leaf clover
A symbol of luck, the four-leaf clover has been a celebrated talisman for centuries. Beyond their original Celtic magical claims of early Ireland, they've more recently (this century at least) become a special source of inspiration for high jewellery ‒ particularly high jewellery masters, Van Cleef & Arpels. Someone mentions Chanel; tiny bottles of the iconic Chanel No.5 fragrance enter our heads, or perhaps a suggestion of Porsche, and the celebrated 911 silhouette immediately pops to mind. When Van Cleef & Arpels is the topic of discussion, you simply cannot think of the French Maison, without images of their stunning world-renowned four-leaf clover Alhambra design taking residence in your head.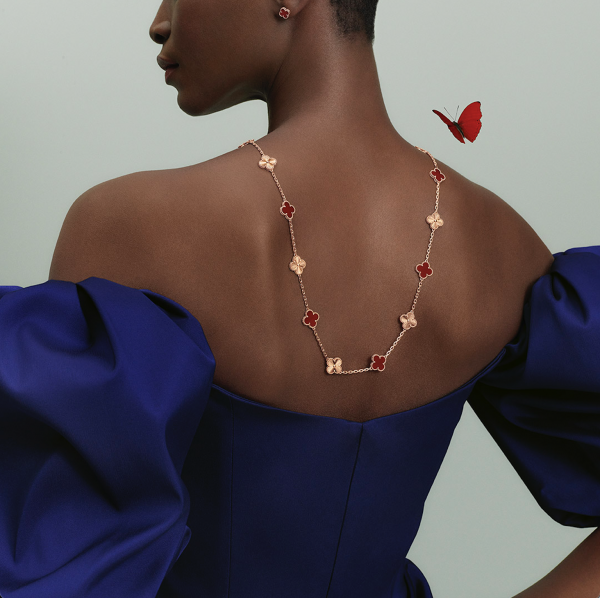 Van Cleef & Arpels has been celebrating luck through constantly reinvented jewellery creations for years. First brought to life in 1968, as a long necklace of yellow gold with the shape of the Alhambra motif, with golden pearls, it ‒ much like the Maison's overarching design ethos ‒ drew its inspiration from nature. This never-seen-before design ushered in a new era of more accessible jewellery designs within the Maison's repertoire and became an instant success. Over the last five decades, the contours of the four-leaf clover have evolved and appeared in a plethora of precious materials, colours and configurations. Four creations have been added to the Alhambra collection, telling tender stories of love, luck and nature with its guilloché rose gold and dazzling nuances of carnelian. The much-loved Alhambra collection includes the Lucky Alhambra range, which fittingly sees a divine array of clovers, hearts, butterflies, leaves and stars.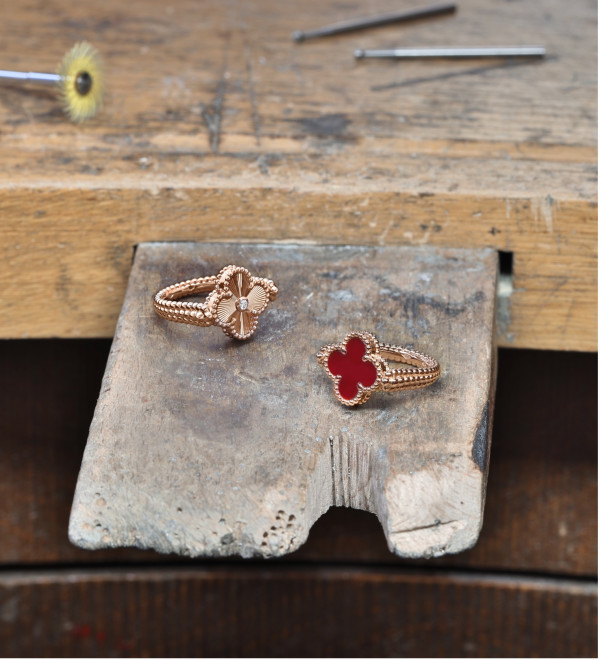 One of the most highly respected high jewellers of the world, Van Cleef & Arpels' tradition of excellence is essential in the expertise of crafting any Alhambra collection. The varied skills of lapidaries, jewellers, stone-setters and polishers all come together, with no less than 15 steps of craftsmanship behind each individual design. Ever inspired by nature, the Maison has sought out the most beautiful materials she has to offer: mother-of-pearl, turquoise, onyx, carnelian, chalcedony, malachite or bois d'amourette (letterwood). As you'd expect, along with diamonds, the materials have all been chosen according to the very highest standards of quality, curating the most perfect matter to ensure this iconic design continues to stand the test of time.