The best looks from Dior Fall 2020 Men's Collection show in Miami this week
The Dior Fall 2020 Men's collection debuted this week in the (still hot) spot, Miami. Taking place in a 100,000 sq foot former warehouse space near the Rubell Museum in the up and coming neighbourhood of Allapattah, the likes of Ricky Martin, David Beckham & Kim Kardashian-West sat front row to take in the colourful mash-up of Dior-clad models.
The show really drove home just how much Kim Jones has reinvented the 'Dior Man' since joining the maison after leaving Louis Vuitton 18 months ago. The range was a true reflection of Miami's typical over-the-top style paired with a futuristic buzz, with vibrant printed bucket hats, python short shorts, and the iconic saddlebags in bold new styles. With nods to the bright culture of Havana and local Miami architecture - with its retro pastel palette - the collection boasted a clever synthesis of street with couture.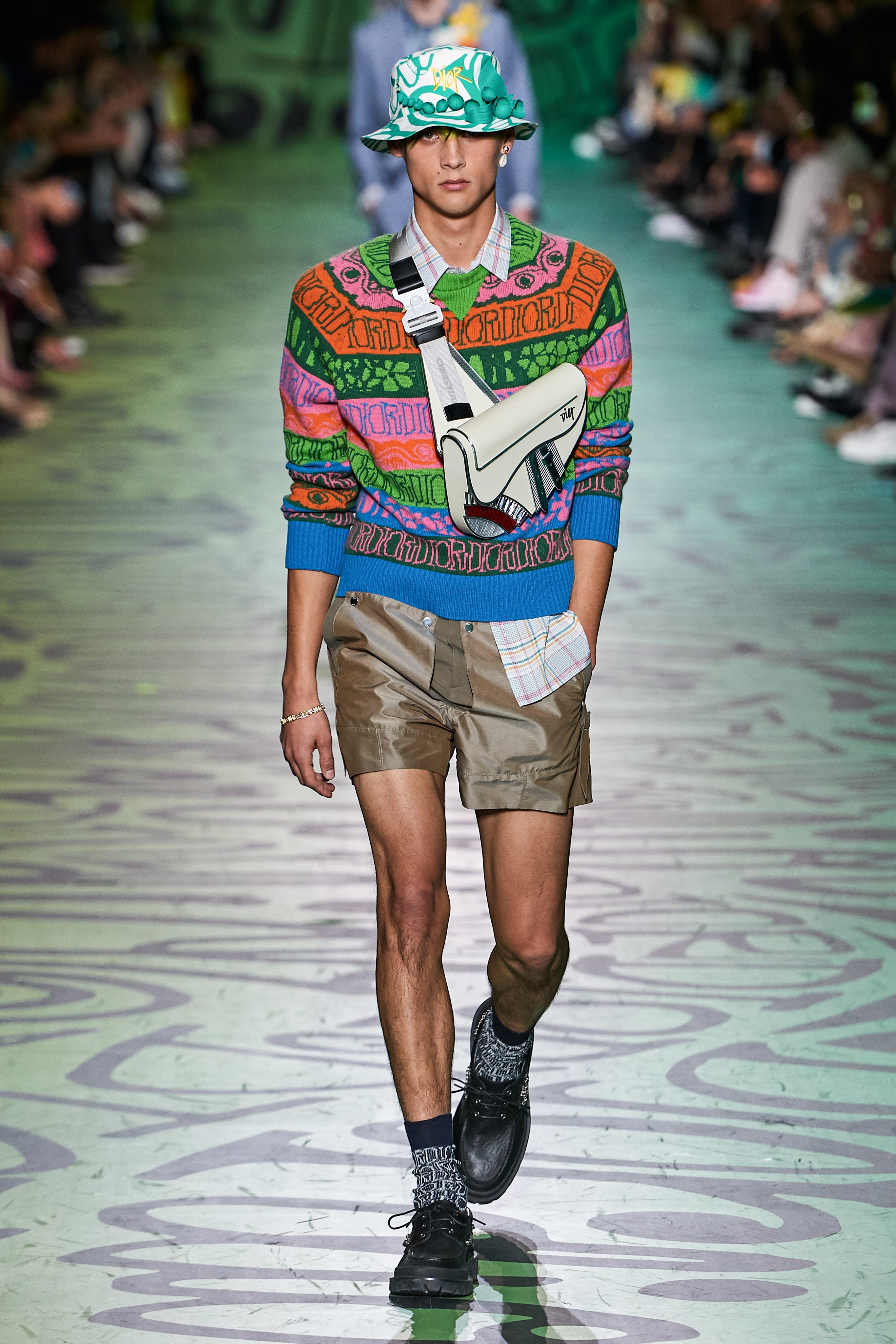 FALL 2020 MEN'S COLLECTION BY DIOR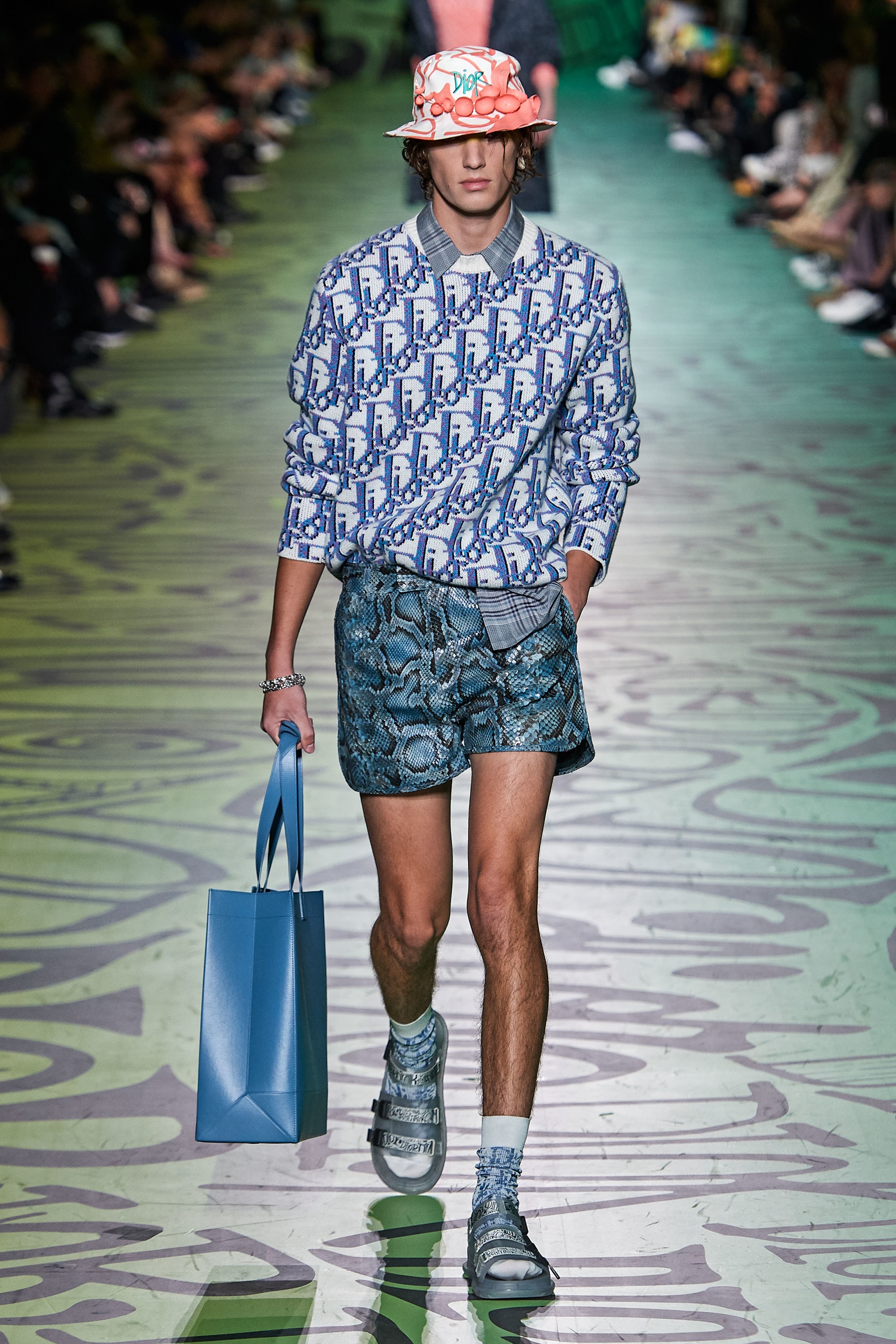 FALL 2020 MEN'S COLLECTION BY DIOR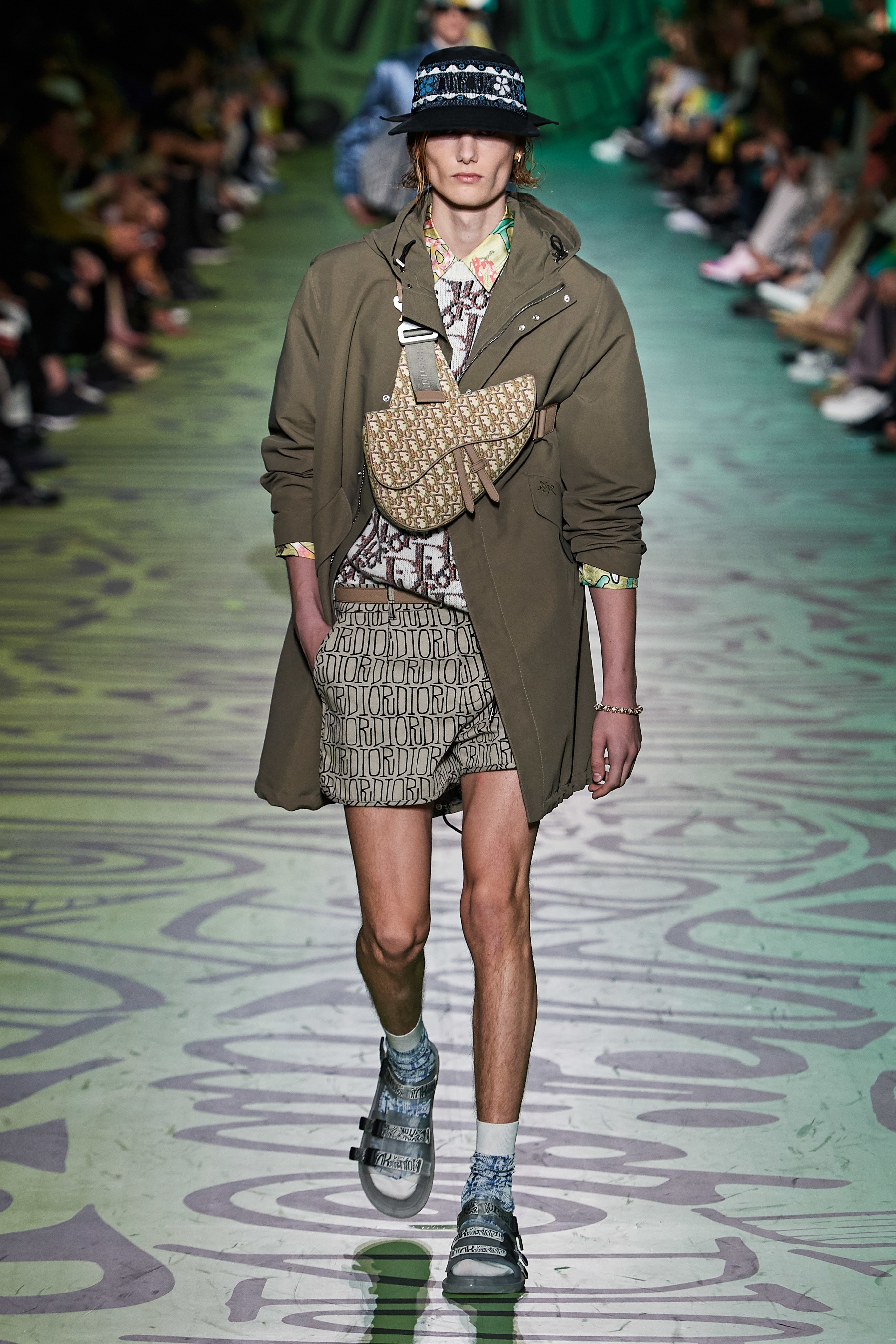 FALL 2020 MEN'S COLLECTION BY DIOR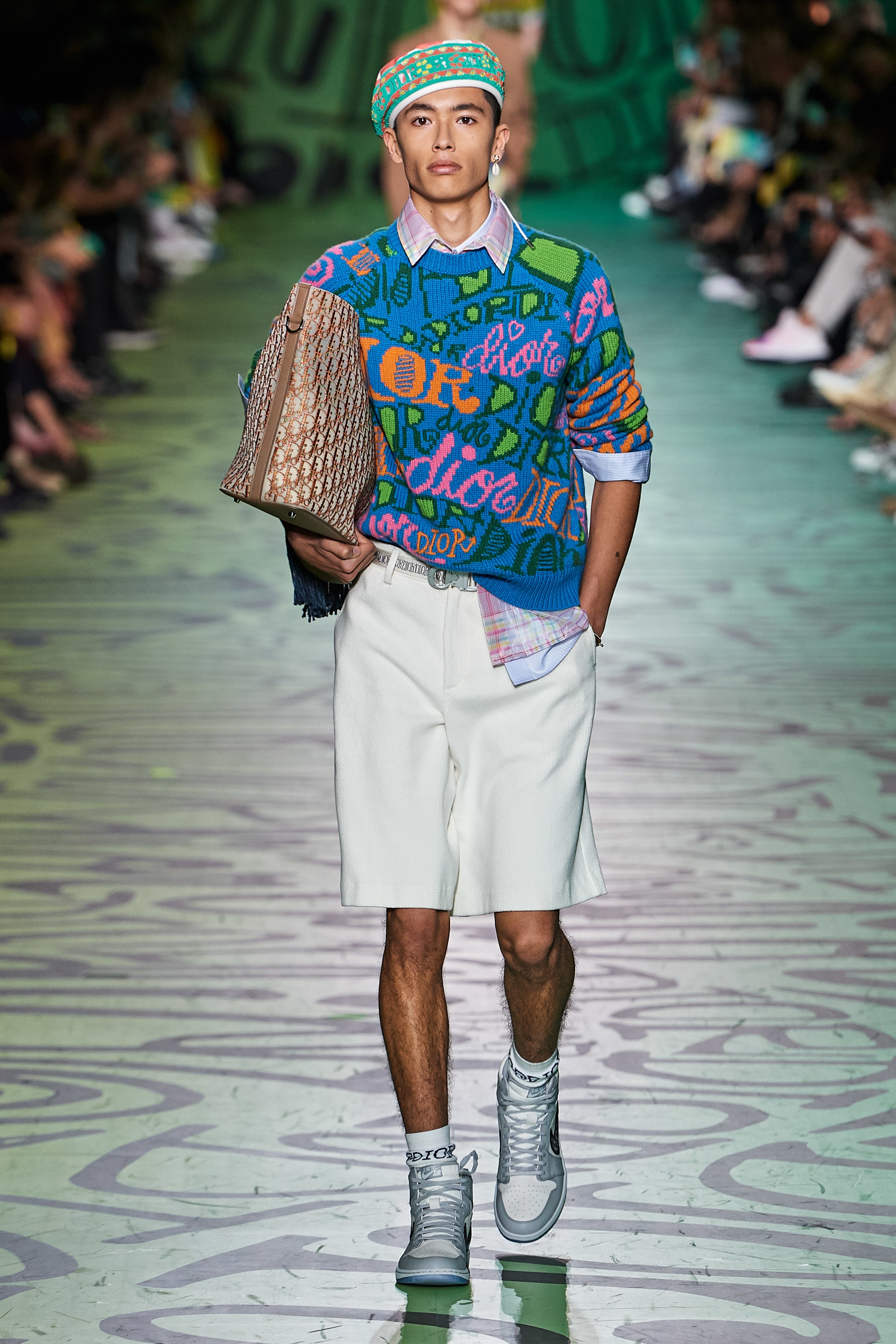 FALL 2020 MEN'S COLLECTION BY DIOR
BEHIND THE SCENES
The Makeup
"For the grand finale of this look, I sprayed a strip of yellow and green colour across the eyes with an airbrush. In this way, futuristic, colourful and graphic eyes seem to pop out of the shadow created by the bucket hat," says Peter Philips. "It's a cool look that emphasises the natural beauty of men, thanks to clean and luminous skin prepared with products from the Dior Homme Dermo system line. Next, I applied the Dior Backstage Face & Body Primer, a natural, transparent base that mattifies and blurs the imperfections. I then evened out the complexion using the Dior Backstage Face & Body Foundation line, whose light texture creates a perfectly natural impression..."
The Hair
Hair was styled by Guido Palau with a wet-look.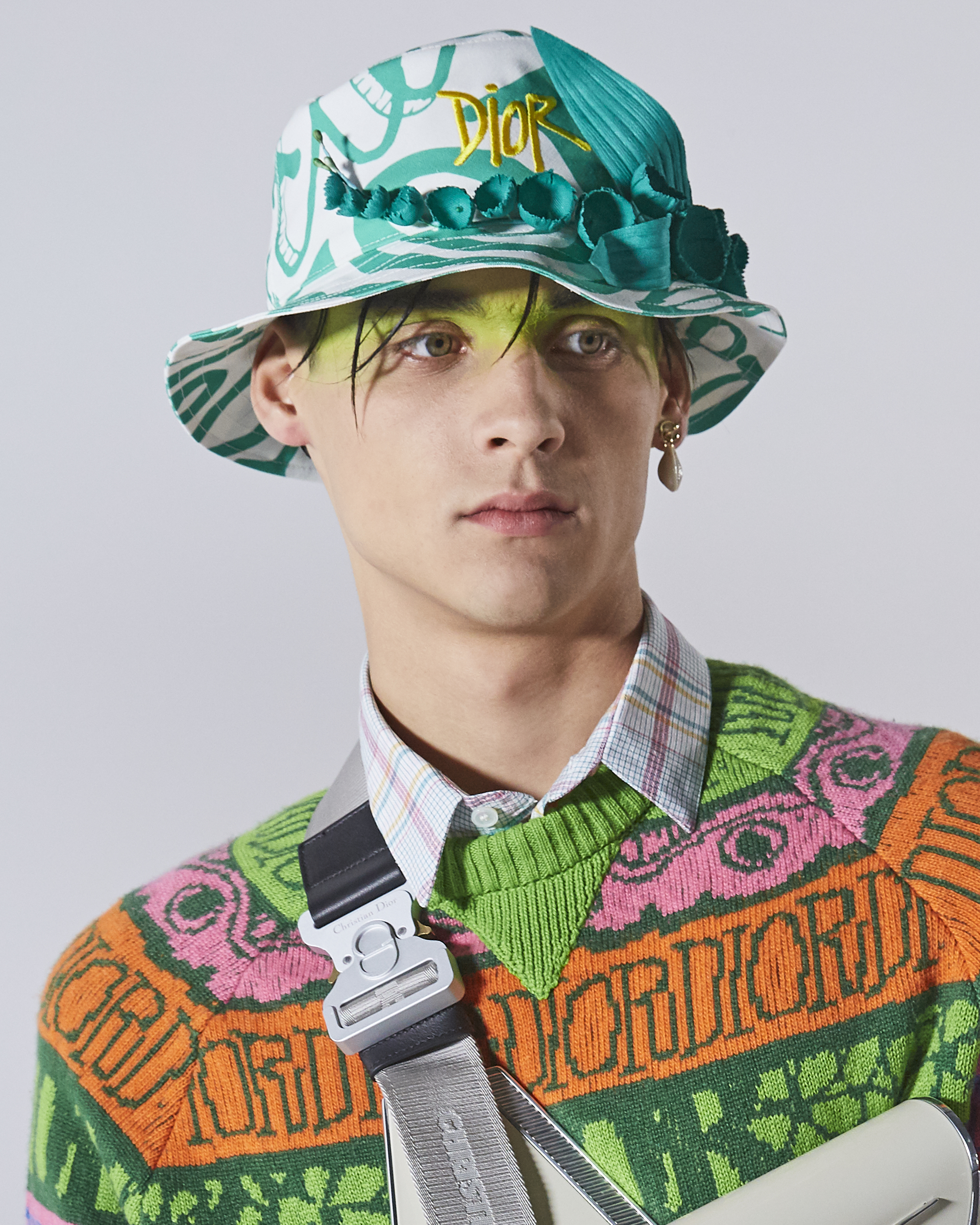 FALL 2020, DIOR SHOW BACKSTAGE
DIOR MAKE-UP CREATED AND STYLED BY PETER PHILIPS
PHOTOGRAPHER: J'DEE ALLIN FOR CHRISTIAN DIOR PARFUMS