Why we all love Birkenstock so much
Not every shoe brand can say its roots trace back as far as the 1700s… but Birkenstock can. Since its humble beginnings in 1774, the brand has always been focused on developing high quality footwear, with the intention of improving the lifestyle of each and every one of its customers.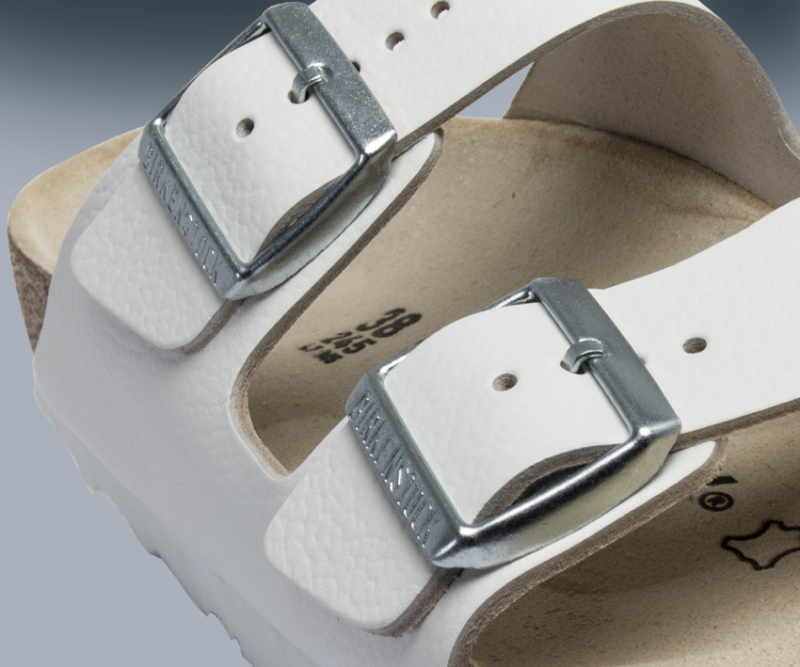 In the fast-paced world of fashion, with its constant bid to attain quick popularity and be the newest, coolest kid on the block, Birkenstock has instead invested in the steady development of reliable footwear. Because of this, the brand is now recognised the world over and is a staple for travellers and fashion lovers alike.
Birkenstock has always adhered to the saying, 'If it ain't broke, don't fix it' and for this reason the brand has focused on perfecting their product and sticking to what they know works – and what their customers love. With a design that is based on the anatomy of the foot, Birkenstocks are made to support and relieve pressure on the feet, making them perfect for all-day wearing. These are shoes designed to carry us through our lives, no matter where the journey might take us.
With a unique shape that is recognisable the world over, Birkenstock is dedicated to refreshing its classic models through colour and texture. This season sees metallics, florals and an EVA model added to the range.
Before you head off on your next summer adventure, make sure you have a pair of Birkenstocks to take you on your journey! Available online at birkenstock.co.nz and in selected stores nationwide. Follow @birkenstock on Instagram for fresh, new styles and inspiration.