Kendall Jenner's jeans has the world divided...
Are Kendall Jenner's back to front jeans soon to be the hottest trend this coming season? We've all seen and worn a vast range of jean styles over the years as the cyclical nature of fashion has run its course. Not to mention, when it comes to finding your 'perfect' pair of jeans we all have our personal fav brands, styles and washes that we tend to gravitate towards.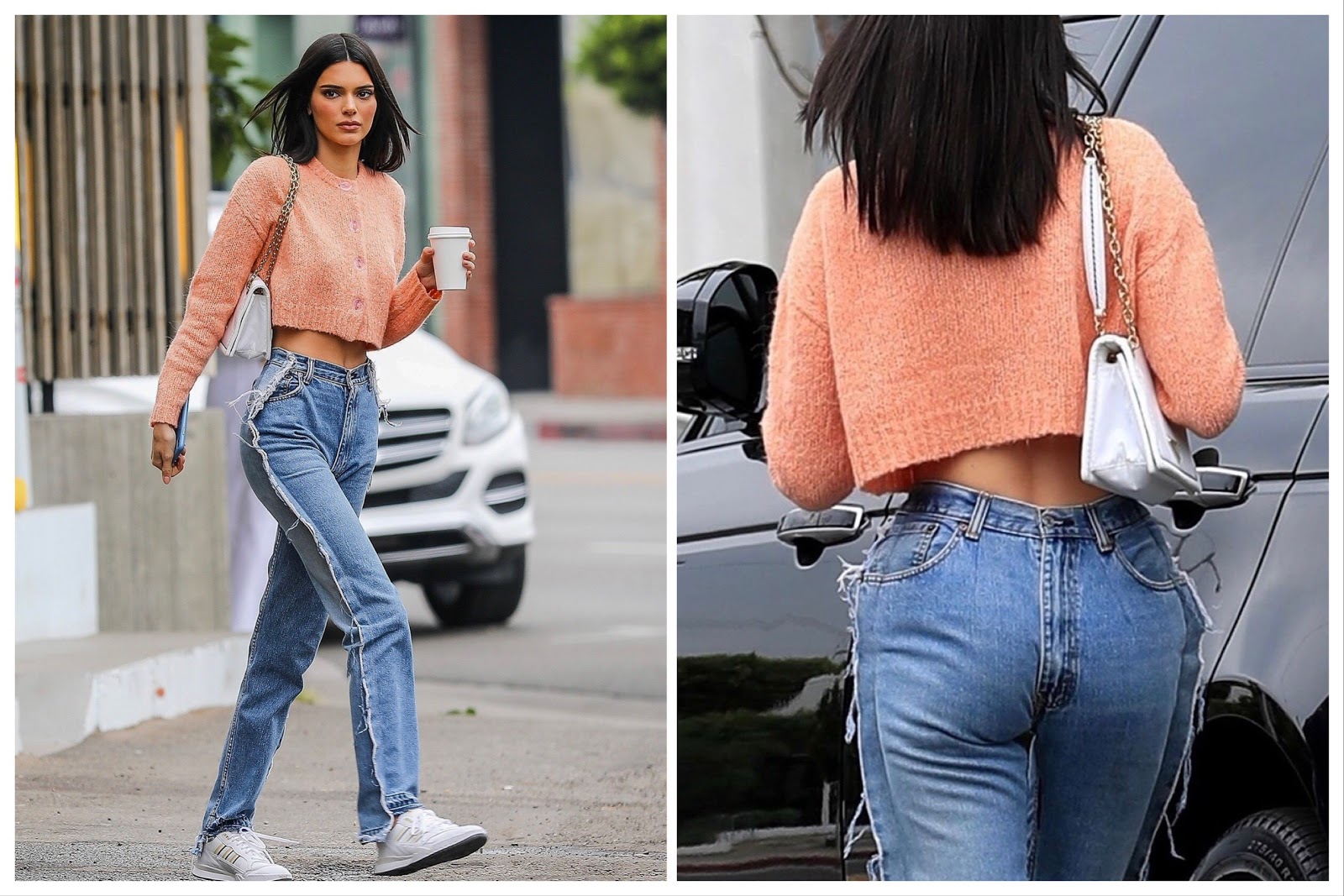 A fashion icon for many, Kendall Jenner is renowned and often papped for her effortless street style looks - she always seems to look so stellar in a pair of classic mom jeans and white sneakers. However, we need to take a moment to address Kendall's very interesting choice of jeans. It's almost as if two separate pairs of jeans have been slashed vertically and the fronts of both have been sewn together - a very confusing pair of jeans to look at.
Shaking up the public with this confusing pair of denim, Kendall is still managing to pull off some of the most quirky apparel pieces. With completely frayed seams, different washes on either side and off-seam stitching these jeans are sure to gain some sort of attention. Designed by Olivia Oblanc, the jeans are constructed from two recycled pairs of denim, meaning both the front and the back zip work
Kendall's bold and edgy fashion choices are often saved to peoples pins for future outfit inspo, but will you be following this denim trend or giving it a miss?