5 trends from Gucci's Milan Fashion Week show
Gucci has released another completely quirky, wacky and decadent collection. Since Alessandro Michele took over the brand three seasons ago, Gucci has had this distinct style down-pat. This Milan Fashion Week show is no different. With 80s satin dresses, Japanese kimono patterns and art by Jayde Fish (perhaps next season's 'Gucci Ghost'), the collection borrows from many different traditions in order to create a carefully crafted ethos of artistic counterculture.
There are a million different things we could learn from Gucci's Milan show, but we've had to whittle it down to just a few. Here are some of the most fabulous trends we will immediately be following.
Shoulder Pads

That's right, they're back! But, as typical of Gucci, they have been given a twist. They come with studs, fringing or embroidered flowers. Michele even designed removable leather shoulder pads to strap on to any outfit.
Silk Ties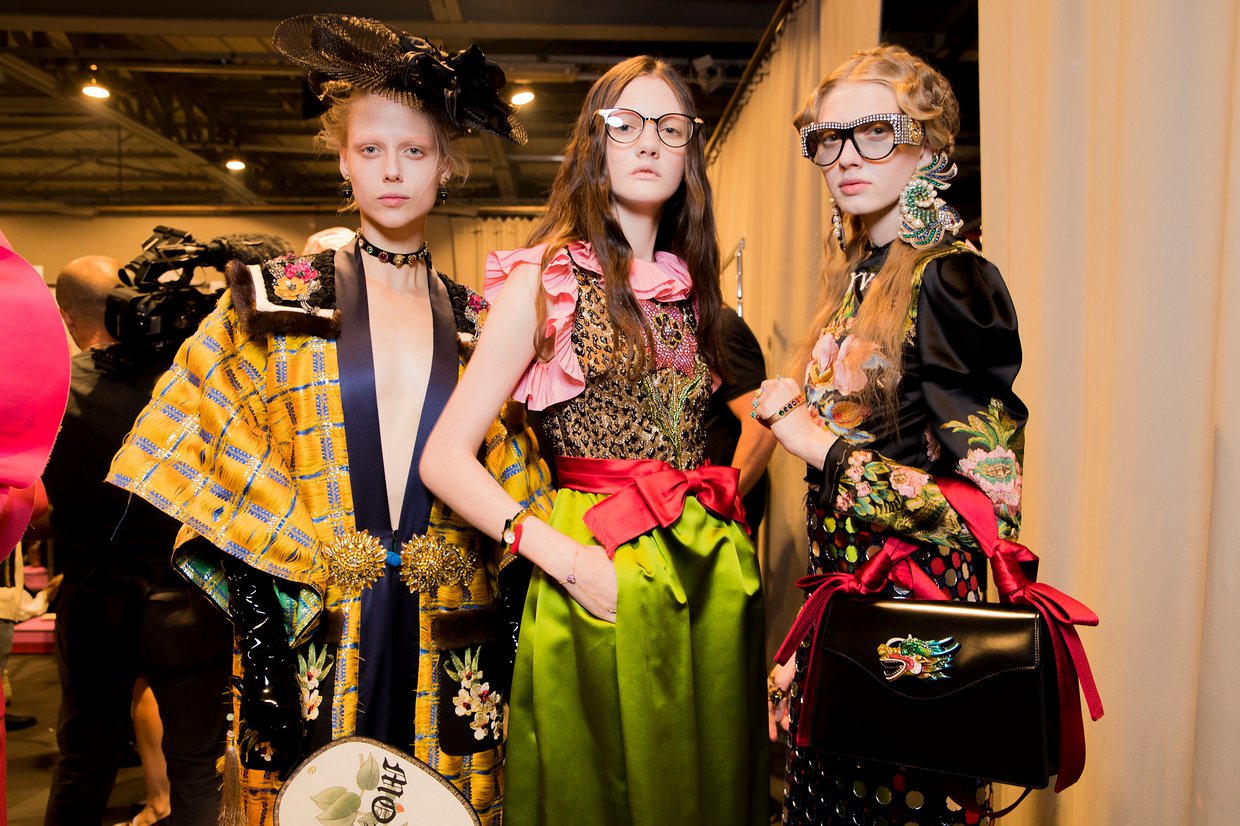 Throughout the collection, Michele used pieces of silk in red or pink to really ramp up the opulence factor. Whether tied around the waist or onto the handbag, they certainly did the trick.
Glasses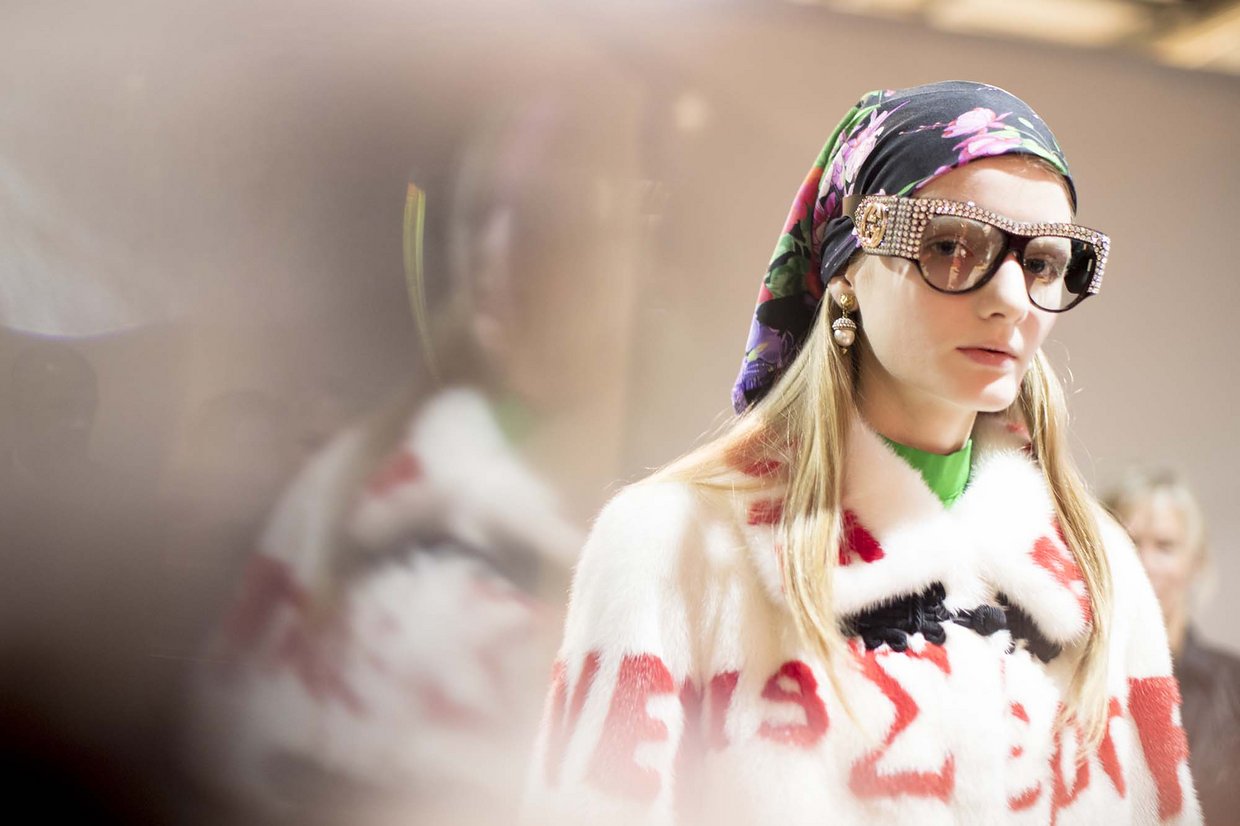 No, not sunglasses, just regular old glasses (whether or not you need them)! Some glasses had a more glamorous feel with jewel-encrusted rims, but all made the wearer look ultra-nerdy (in a cool way, we promise).
Big Earrings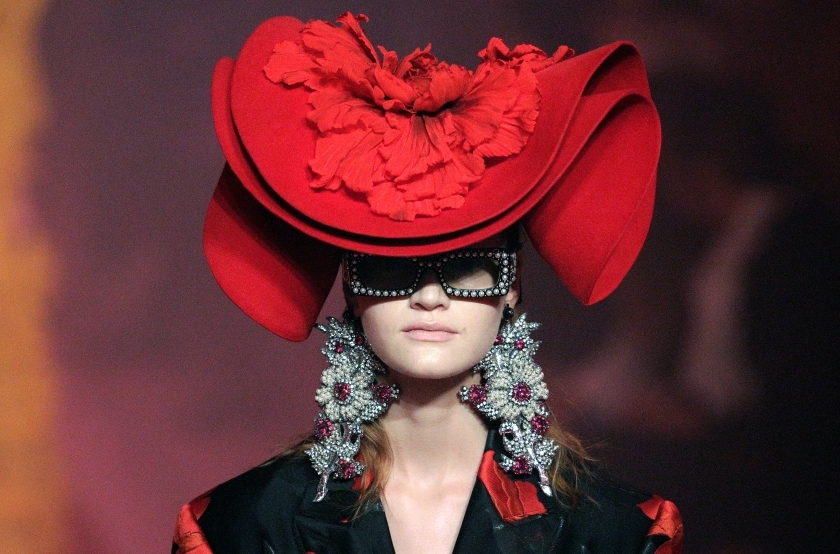 In fact, big is an understatement. The bigger the better! Dangly earrings have been making a comeback this past season, and Gucci has really taken this to the next level. For that, we tip our hats to Michele.
Decorative Bags
Gucci have made the most beautiful handbags pretty much ever. This sweet little number uses a quirky animal trope, as so many of the Gucci bags do. Other tropes used often in this collection are snakes and monkeys.
Images: theguardian.com, themalayonline.com, vogue.com, wallpaper.com.