Zambesi opened New Zealand Fashion Week in true futuristic style
Last night, Zambesi opened New Zealand Fashion Week with a bang! Their futuristic collection had all in attendance glued to the runway, jaws-dropped and waiting for the 2018 collection release date.
Mercedes-Benz earlier announced Zambesi as their 2017 Mercedes-Benz Presents Designer for Fashion Week. Zambesi have long been recognised as iconic; displaying innovation and inspiration with each collection. So this came as no surprise! In celebration of Mercedes-Benz' long partnership with the creative arts and global fashion, Zambesi created two bespoke garments. Inspiration for the looks came from Mercedes-Benz vehicle design and their continual dedication to luxury.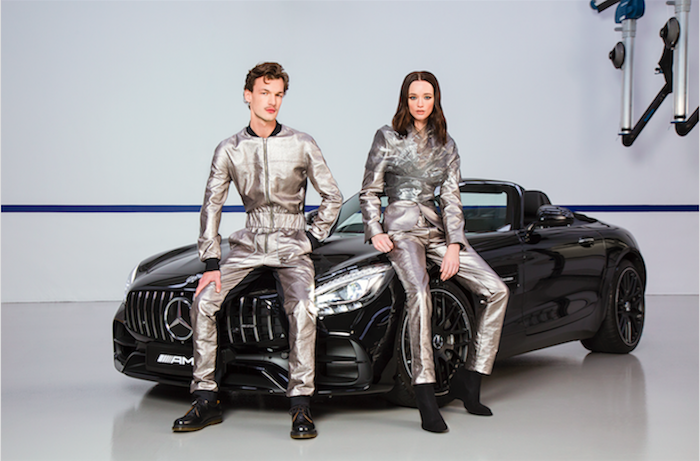 The garments resembled vintage racing suits, reimagined for the present day. Crafted from foil coated cotton, the fabric itself was a source of inspiration for Zambesi's head designers. Elisabeth Findlay, Zambesi's co-founder and designer, acknowledged that "the garments evoke a powerful, ultramodern attitude synonymous with innovation and craftmanship". The ensembles exemplified the qualities both Zambesi and Mercedes-Benz possess: innovative design and high quality couture.
The runway show was engaging and unique, with black lighting and futuristic music transporting us all out of 2017 New Zealand, and to the fashion-future. Zambesi designer, Dayne Johnston, was inspired by finds of the past. After finding a vintage driving suit in Paris, he translated the design into their "version of a functional one-piece suit".
The collection featured different textures and patterns; from foil coated cotton, to knitwear, quilting and corduroy. Inspired by New Zealand's native flora and fauna, Zambesi also presented their 'Paradise' pattern. The collection included printed garments, featuring a few of Elisabeth's favourite personal quotes. "Don't be afraid" was a definite favourite feature of the runway show.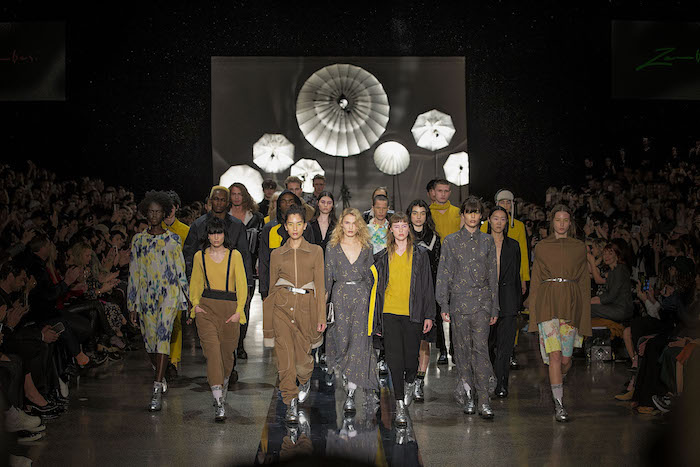 The collection will be available in store from February 2018. Until then, catch all the looks and info at Zambesi online.