How up & coming musicians are staying inspired during COVID-19
In conversation with the newest (and coolest) young musicians of 2020 and how they're staying inspired while at home...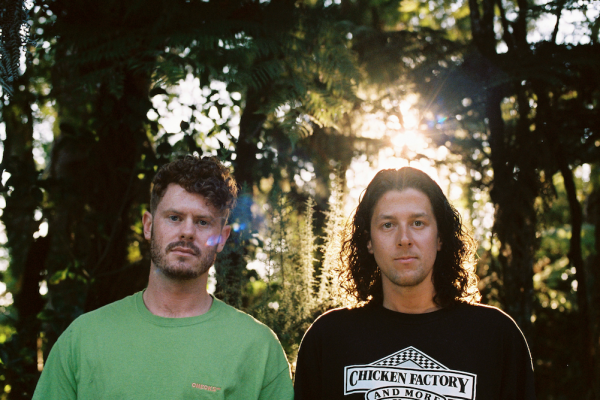 DUAL
Remix chatted to lead vocalist Maurice Miller with guitarist Jamie Pyne's make up the psychedelic dance duo from Auckland. Having just signed a worldwide deal with Warner Music NZ, DUAL recently unleashed their latest single 'Running Around My Head' which is currently sitting pretty at #16 on the NZ Spotify viral chart. The makers of lush, low-key dancefloor anthems, sit tight and watch as they rise higher in 2020.
In three words, describe your musical vibe/genre?
J: Big, Guitar, Vocals
M: Melody / Groove / Nostalgia
What is your earliest memory of music/performing?
J: I used to go to School Of Rock in Auckland so I remember trying to play The White Stripes - Seven Nation Army to a room full of parents. Our band was called Micky Rat…
M: Must of been when I was about 11 or 12 years old, singing in 'The Magic Flute', it was at the Aotea Centre, and I was in a flying boat raised above the stage...gives me nerves just thinking about it.
How are you staying inspired during this pandemic?
J: Just keeping busy making music and treating it like a 9-5. It keeps me sane having something to do or else I'd be playing Playstation all day.
M: Staying inspired by watching interviews with artists I like on youtube, I've also been listening to Rick Rubin chat with different artists on GQ's 'epic conversations' series. Also been watching videos Nowness.com - they have some cool insights into people's lives.
How do you run your days in isolation?
J: Yea, I'm a morning person so I'm usually straight to my workstation playing around with random music ideas. I'll be drinking way too much coffee and getting scatter-brained in the afternoon.
M: Coffee, shower, then start tinkering with music ideas for however long I can, then I'll head outside for some fresh air.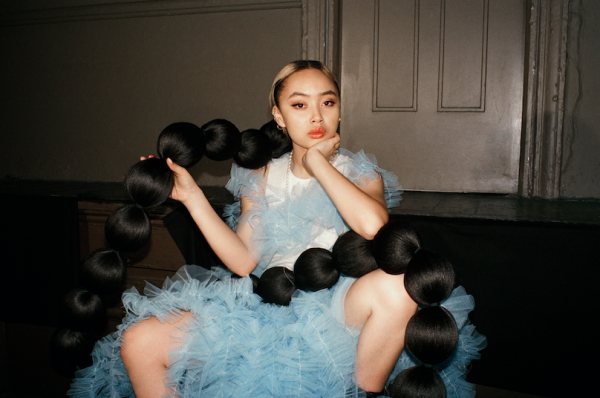 GRIFF
Remix chatted to the one-woman production, songwriting and visual powerhouse, who is already honing future-pop powers, with the help of her signature bubble ponytail. The 19-year-old Brit started making music by borrowing her brother's Logic; teaching herself how to produce, and writing songs in secret from her classmates...
In three words, describe your musical vibe/genre?
Minimal, emotive, pop?
What is your earliest memory of music/performing?
I grew up in church so my earliest memory of music is being in church and being in worship. I also distinctly have to perform at family gatherings. And i would play chopsticks or something, and was terrible in comparison to my Chinese prodigy cousins who were stereotypically like grade 8 at piano at the age of 6.
How are you staying inspired during this pandemic?
Yeah, it's hard. It's like suddenly I've got all the time in the world to make music, but literally no inspiration. I started off quarantine feeling lots of pressure to write loads of music, now i'm just taking it easy and what comes comes. I'm trying to just stay collaborative with friends who are into music.
How are you running your days in isolation?
Yeah I wish I had more structure to my days than I really do. Start off my day by waking up too late. And then lock myself away from my family in the music room downstairs for the whole day. Sometimes I'll have loads of things to do, sometimes I'll have nothing and I can just write. I nearly always end my day with the daily Facetime to my best friend!