glastonbury catch up: a chat with jagwar ma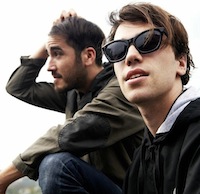 We here at team Remix had some massive FOMO over the weekend, with our mates in Europe descending on
Glastonbury
for the world's biggest annual music festival. In an attempt to be a part of the action, our online editor
Steven Fernandez
spoke to Aussie pop band
Jagwar Ma
about their debut performance on the famous stage. Vocalist and keyboardist
Jono Ma
opened up about the epic experience, why he doesn't rate
Mumford & Sons
and why his band is standing in the way of
Oasis
ever reforming…
You guys must still be coming down from a massive high, having played Glastonbury last week! What was it like playing at the iconic festival?
It was absolutely mindblowing, hand-down the best festival I've ever been to as a punter, let alone as a performer! We had the privilege of actually playing twice on the same day. We played at 1am on the Saturday morning and then 1pm on Saturday afternoon, so it was awesome because we got to play a more underground clubby gig and also one during the day, so we got the full experience.
What do you think it says about Jagwar Ma to play Glastonbury so early in your career?
More than anything I think it shows that our music has really connected with people in the UK and the huge amount of support the guys over at BBC Radio 1 have given us. They've really championed our stuff on the radio and accelerated things for us!
Did you get a chance to check out any other acts at Glastonbury and who was your favorite?
It was one of those situations where we just wandered around and watched who we stumbled across. We were pretty keen to just take in the whole experience and all that was going on around us, but yeah I caught Portishead's set and that was pretty immense!
Noel Gallagher was recently quoted as saying he doesn't have time to reform Oasis, because he's "too busy listening to Jagwar Ma". Did you hear about that? What do you make of it?
Yeah I read that in NME magazine and I don't really know what to make of it. Of course it's flattering that he said that, but at the same time I take everything I read in NME with a grain of salt!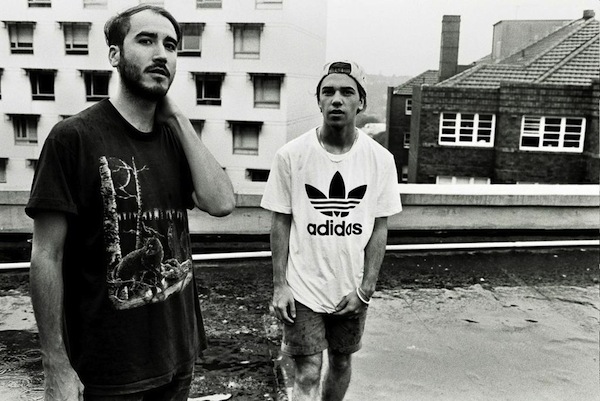 How did you guys form and the name Jagwar Ma come about?
We kind of formed accidentally. Gav and I were in separate bands, but we were friends Sydney for quite some time. I played a track to him and had a bunch of songs lying around that needed vocals. He liked the music and ended up singing on a bunch of them. The name came about because I was doing remixes and DJ-ing under a moniker Jaguar Paul. And my last name is Ma so that somehow got incorporated. Then one day one of my mates over at the record label accidentally misspelt 'jaguar' as 'jagwar' when we were releasing some music and it sort of just stuck.
Tell us a bit about your debut record Howlin'.
Again it kind of started accidentally. I played those instrumentals to Gav I was talking about and he sung on those, so that was the start of the record. Then we ended up relocating to this town in France called Homme. It was in the middle of nowhere and we were isolated for like four months, recording solid pop songs that we knew we'd really want to listen to. We're pretty happy with it
Who music or musicians inspire you and your sound? And at the same time, which massive musicians do you reckon are really overrated?
I think Rich James, or Aphex Twin, is a musical genius. All of his music has always inspired me and actually he did an installation performance recently in London, which Gav and I had the privilege to go and see. That was super inspiring I think he's pretty incredible. Then obviously Tame Impala, a fellow Australian band. Their success has been awesome to see, especially because they've really stayed true to their sound and stuck to what they do best. Then in terms of music I think is overrated… that's a hard one. I don't want to piss anyone off! I mean, without putting anyone down, I often wonder how a band like Mumford & Sons gets so big. They headlined the last night at Glastonbury and I just don't get it!
What's next for you guys and do you have any plans to come to New Zealand anytime soon?
Yeah we've got a few more European dates and festivals, then we're heading home for Splendour In the Grass. Then we're coming over to New Zealand for a few shows, or at least one show, around the beginning of August. So we'll see you guys then!
Get your tickets to these guys' New Zealand show at Dash Tickets and keep up to speed with all their news on Facebook. And check out their video for 'The Throw' below...