In conversation with Remix's Autumn cover star Madison Beer
With 1.5 billion Spotify streams, 1+billion views on Youtube and over 22 million followers on Instagram, this 21-year-old is no 'up and comer'. Madison first tasted fame when Justin Bieber scouted her online aged 12, but it was the independent years of her teenhood that followed which went on to form the building blocks of this young woman's talented force. Navigating the music industry and fast fame on her own so young was no easy feat, and yet she's proving everyone who ever doubted her wrong with her debut album Life Support. Remix editor Amber Baker caught up with the powerful voice to discuss wearing her heart on her sleeve, breakup songs and how her biggest fan became her best friend...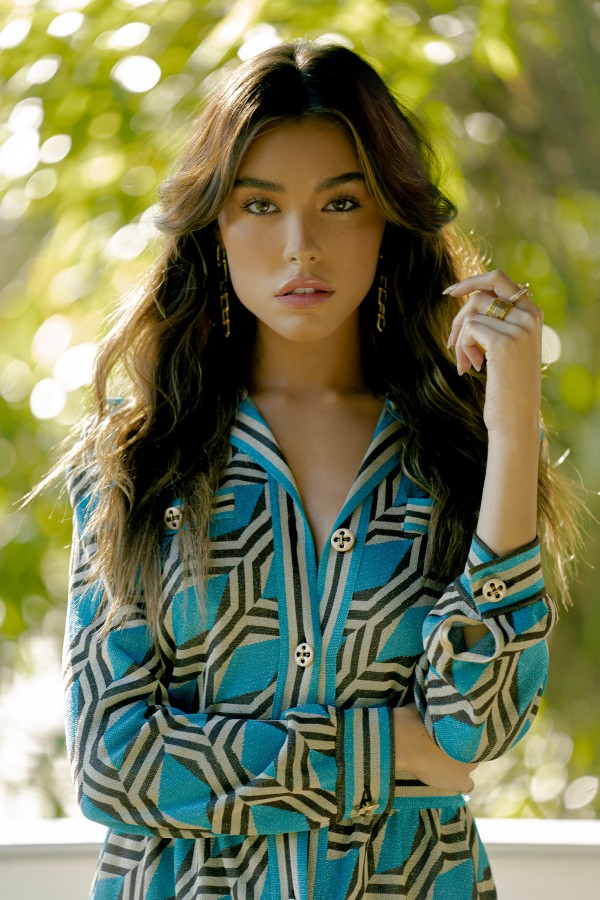 2021 is going to be massive for you. With Life Support finally out how do you feel about listeners hearing an album that has been years in the making?
I feel amazing. I'm so excited. And I'm very grateful that it's finally coming out. It's been like over a year in the making. So it feels like I've been pregnant for a year and a half with this baby!
It's ironic that your album release on Feb 26 was exactly the nine-year anniversary of when you launched your YouTube page. That's pretty much what started your whole career, right?
Yeah, which is so crazy. We didn't even plan that. It was merely a coincidence! But, it's super cool and it's a very, full-circle moment for me. YouTube is where I got my start so it feels really good.
Our team listened to the entire album and we love it all. My favourite track is Interlude Song...
That one's really beautiful. That's one of the oldest tracks on the album, we made that one night randomly, I just got on the vocoder and was like, let me just sing some stuff. It was just a freestyle!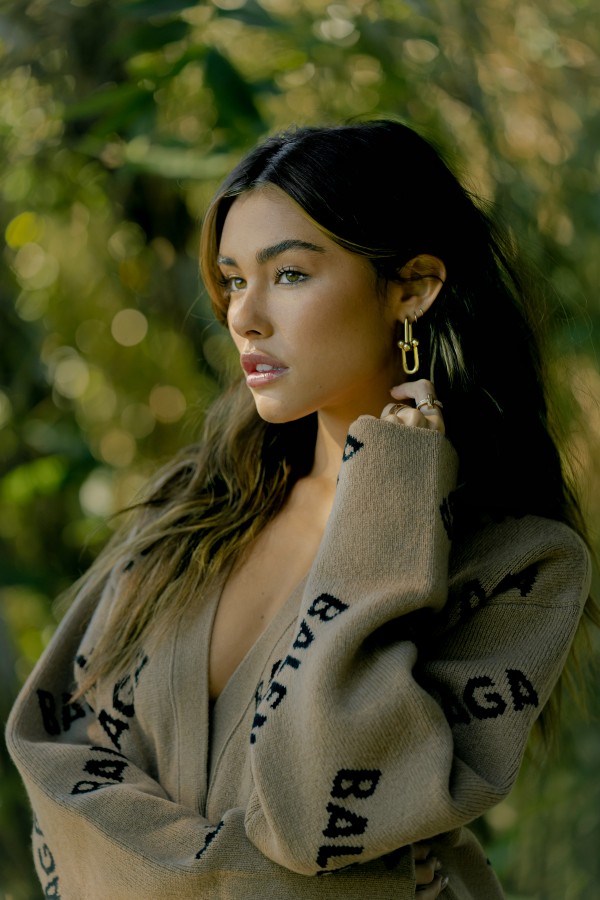 What's your favourite track on the album?
It changes a lot. I've had a lot of time with it, I've been able to sit with it. So it changes all the time. But, I would probably say, Homesick and Effortlessly are my number ones right now. But you know, when I first made it, it was Defaulted, it just changes all the time. They're all so special to me for so many different reasons.
Throughout the album, I heard hints of Lana Del Rey and Sia and kind of like this electronic rock feel, how do you navigate so many types of vocals in one album?
I don't know. I think it's kind of just like an accurate depiction of what I like. I listen to so many different types of music, so many different covers and songs. I did a cover of a Lana song on tour, and I also did a cover of a RadioHead song on tour. So that kind of shows you that I like all different types of music, sound, everything. I really wanted my album to just feel like me and feel really honestly like these are the things that I listen to, these are the types of songs I want to be creating. I'm glad that that translated.
It definitely did. It feels a little bit like a breakup album...
Yeah, so initially when we were starting it, it was definitely a breakup album. That was the only real main talking point, I guess, like at the very beginning. And then once we started the writing I started talking about things that were deeper and things that were a little bit more personal, not as simple. So I kind of realized I shouldn't be reducing myself just to a breakup album. There are obvious songs about my breakup but, everything happens for a reason. The last song on the album, that song has to do with my breakup, but also has to do with me and how I went through a really hard time. I tried to reduce it into not just a breakup album because it's so much more than that.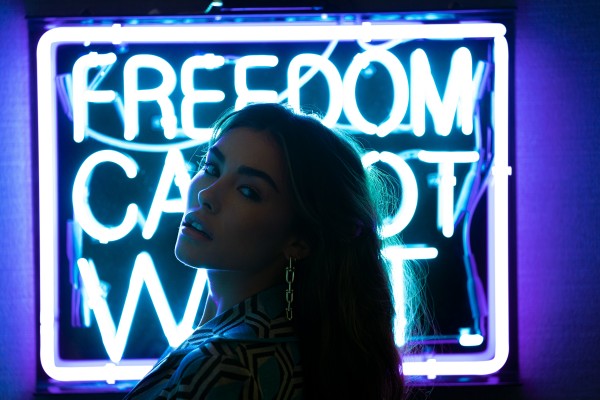 You have clearly gone through some sort of heartache... What advice would you give to other people that are going through something that you've gone through?
I get asked that a lot and I think it's hard because obviously everybody's experience is catered to them, everybody's healing process is different. But, the one piece of advice that I could kind of marginalize to everybody would be to just, you know, stay strong and know your worth and remember, what you should and shouldn't be putting up with. If a relationship ends, remember why and try to stay strong. It's not maybe, the best, most insightful advice, the only real piece of advice that I can give someone who I don't know what the exact situation is, would be, just try to stay strong and remember that you deserve to be treated with the utmost respect and love and reciprocation across the board. And, if you're not getting that, then it's going to be tough and breakups suck, but you can get through it and come out better on the other side.
The album is titled Life Support but I also noticed some songs also referenced mental health and medication. You've dealt with mental health struggles over the years, haven't you?
Definitely. I have never felt like I've touched on my mental health, musically. Before this, and for a long time, I felt like I was swimming through this ocean, which was this part of me that I wish I could have listened to when I was going through a breakup. Like the bad bitch and being like, you know, fuck your ex, and you don't need him. That was the whole motive behind a lot of my music prior, then creating this album I wanted to show the other side of it. Don't get me wrong, I still think you should be a bad b*tch and you should move on from this piece of sh*t guy. But at the same time, there are nights that you still might miss this person, and there are nights you might want to cry and be in your feelings. I wanted to show all sides of me and a breakup and be honest about it all. I think it's really important to talk about, and I'm really glad that this is the way that I'm finally being able to touch on it. I started opening up about my mental health, I wanted to talk to my fans before the album comes out about everything and prepare them a bit. So that when they do listen to the songs, like Effortlessly and like Stained Glass, they could understand what I'm saying on a deeper level.
Obviously, you've gone through a lot over the years, who in the industry have you sort of connected with really well, and consider a good friend? Because that world can be a tough place...
Yeah, it is very cutthroat, it's very competitive. The people you think are your friends then turn around the next day and write you off. So yeah, it's tough. I've connected with a lot of people, artists and influencers who have been through similar situations, and I've been able to find some great people. But honestly, I try to give credit to myself, there's no one in particular that I could be like, this person really helped me, unfortunately, I wish there was. People kind of suck. So I kind of had to figure it out on my own and I feel like, that's good. I haven't had to rely on anybody or anything I've been able to get through it on my own.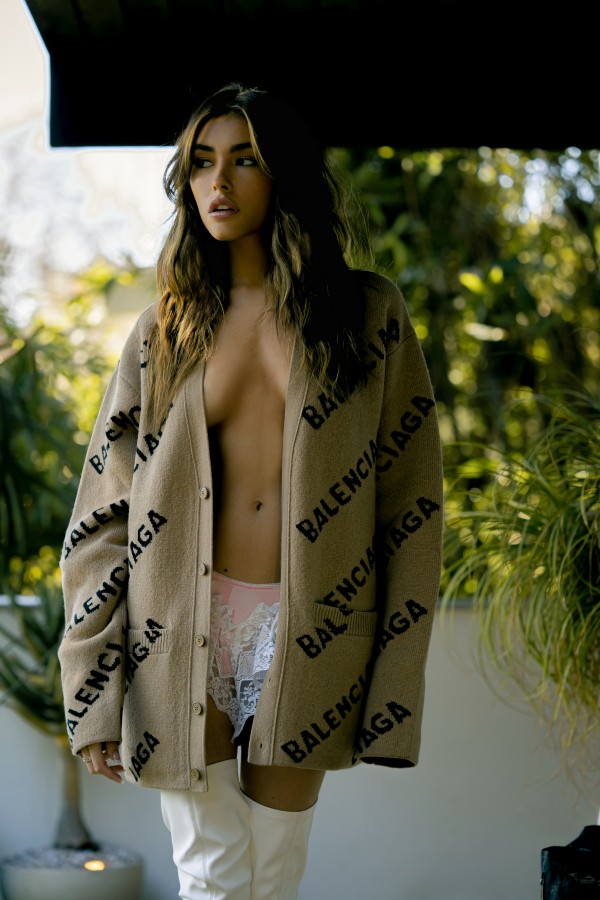 You're a total success story because you've done it independently. It's pretty impressive.
Thank you.
What do you think you would be if you weren't a musician?
My answer has varied over the years. I always say some sort of Crime Investigator because I've always been fascinated with psychology and Criminal Minds. But now, I think I definitely would have gone on to be a therapist of some sort or some sort of mental health worker. I love talking to people and helping, I would have hoped to be some sort of healer, a life coach, something along those lines, but probably a therapist.
You mentioned before about how Radiohead inspires you. Is that who you would love to collaborate with on a song? Or do you have someone else in mind? Your bucket list collaboration?
I would love to collaborate with Radiohead, but my answer is usually Daft Punk. They are my first and earliest memories of being like, Okay, this is an artist that I want to be just like, and you know, sound like and do it like, their whole thing always impressed me and I remember being like 14 and hearing the Random Access Memories album and I was like, Okay, I have to be like these people. So Daft Punk is definitely my number one. Also Tame Impala! I believe he's an Aussie, isn't he?
I think he is. I'd like to claim him as a Kiwi if not...
I'm looking it up right now…. he's Australian!
You love the show, Rick and Morty. What else are you sort of watching and reading and consuming at the moment?
I just finished the Queen's gambit, which I loved.
So good right? She's amazing.
She's incredible. I remember seeing her in Split a few years ago, and I was like, that girl is so beautiful and so talented. I'm really happy that she's getting so much recognition. But yeah, I just finished the Queen's gambit. Then I just watched Ratched, I mean, at night when I'm done working there's not much to do so I go through all the popular Netflix shows and binge if I'm not already watching something.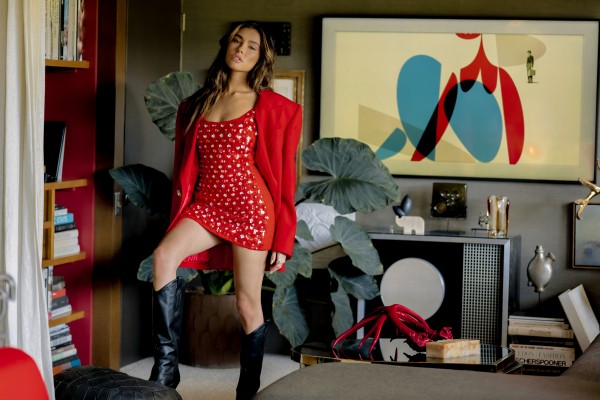 What fashion brands can be found hanging in your wardrobe?
Most of my clothes are from the Depop and they're mostly vintage. In fact 99% of my clothes are from either goodwill or Depop or a thrift store. I'm not like the biggest fashion person I guess but you know I am still like a bag and purse lover and I love my vintage Chanel bags. But my wardrobe has been lately dominated by vintage 90s clothes that I find.
What is your ultimate hangover meal?
I don't drink much and when I do it's usually like a Whiteclaw or beer so I don't really get hungover. But if I do have a hangover probably like a bagel with bacon, egg and cheese. Especially if I'm in New York!
Do you have any bizarre fan stories?
This is weird, because the universe works in the weirdest ways. I get tagged in a lot of stuff all the time on Instagram, I barely look through that because I just get tagged with so much, what's the point. But, there was a day that I was looking through and there was this account that this girl was posting. It wasn't photos of me, it was photos of all the things that I like. It was movies I like, TVshows I like and it was basically aesthetic looking photos that I was really into. And the account was called, like Madison Inspirations or something. I remember seeing this and then about two weeks later, I saw in my tagged photos, this written paragraph and I clicked it because I didn't know what it was. And turns out, it was from that same account and it was this girl writing about how she feels like she knows me and how she feels like she has seen me for who I really am. She wrote such an insane articulation of all the things I've gone through, she'd been able to see through the social media facade. So I DM'd her and I was like 'who are you? How are you so smart and perceptive? You understand me so well.' That then sparked us to start texting and we have now been best friends for over a year. She's literally my best friend in the whole world, I speak to her every single day, all hours of the day. There's not one thing I don't go to her for. She's my number one and it's just crazy how the universe brings people together in such strange ways. So, that's my most insane fan story.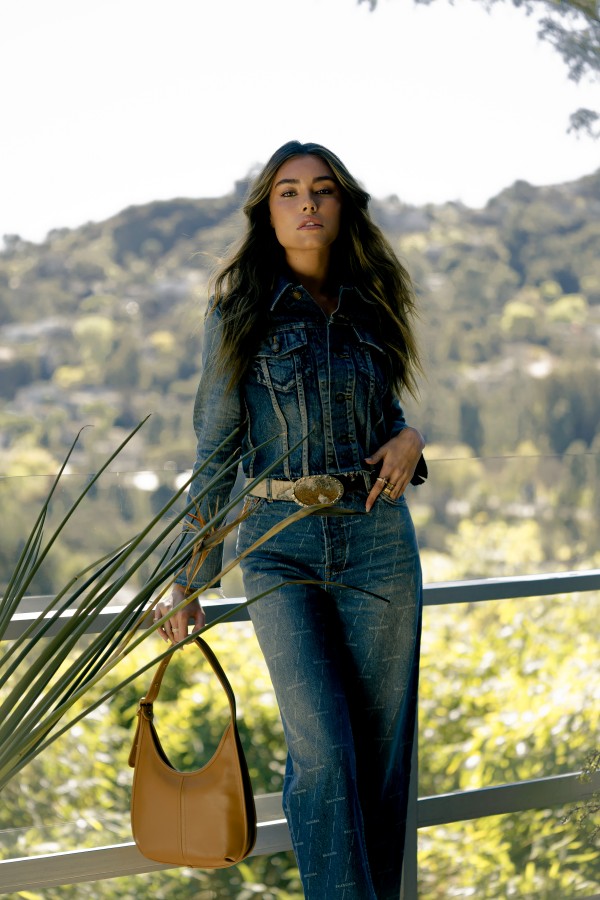 Wow. That's incredible. Much nicer than someone throwing their underwear at you in the street… I know it's been a while since you've done a live performance but do you still get nervous when you're performing?
I'm sure I will now! I was just finally getting over being nervous when performing but now that I haven't done it in a while, I'll be nervous. But no, I'm usually pretty good. I mean, as of the last time I performed, I was kind of getting over my nerves and becoming a bit more confident.
Apart from Life Support being released, what else can we expect from you this year?
Hopefully a tour! I pray. Hopefully a lot more exciting stuff, another album, definitely looking to release another one in 2021, that's my goal.