The most iconic Christmas movies to watch this month
This festive season calls for presents, decorations, bright twinkly lights and, best of all, Christmas movies. Since Christmas is fast approaching us, we've made a list, and we've checked it twice, of some of the best chrissy films to watch while snuggling up waiting for the big day to arrive.
Home Alone
'Merry Christmas ya filthy animal!' Is there anything that can truly beat this Christmas classic? Home Alone is one of those films that can never get old. Watch Macauly Culkin hold down his house from robbers while getting left behind on a family holiday over the festive season. Can't get enough? Jump onto Home Alone 2 after for the sequel that is almost as good as the original.
Love Actually
This Christmas film defines the festive season. If we were to list our favourite moments we'd be reciting the movie back to you line-by-line. Add it to your Netflix queue and you won't regret it, we can almost guarantee it.
The Grinch Who Stole Christmas
Dr.Seuss' creativity never fails to amaze us and The Grinch possesses that same Seuss magic. Trying to destroy the joy of Christmas for the citizens of Whoville, the Grinch's plan fails and he desperately tries to resist the contagious Christmas magic. Does he or does he not? Find out.
A Christmas Carol
Yes, we've decided that an animated film has to be added to your list, but it is a timeless classic making it so worth a watch. The film, adapted from the novel by Charles Dickens, follows miserable Mr Ebenezer Scrooge. Well known for being all 'doom and gloom', Ebenezer is visited on Christmas Eve by ghosts - Ghosts of Christmas Past, Present and Yet to Come. This film is certain to bring some holiday spirit, so give this animated beauty a go.
[caption id="attachment_18615" align="alignnone" width="600"]
Scrooge (JIM CARREY) left, TINY TIM (Gary Oldman), right[/caption]
Elf
Full of Chrissy cheer, this film follows the adventures of one of Santa's biggest helpers, played by Will Ferrell. Watching this film will ensure laughs and a good night in as Elf has all the elements of the festive season that we love.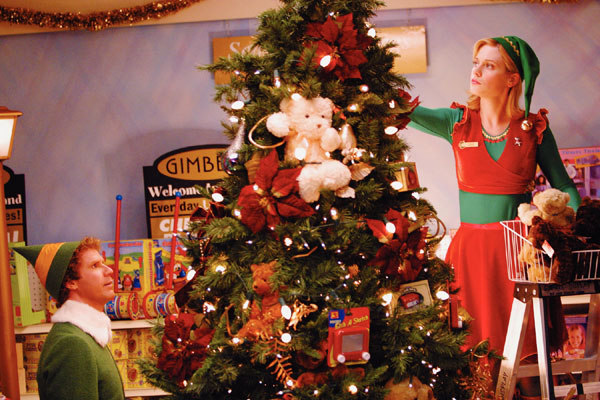 Photos: ABC News