An iconic face in the modern era of British fashion, Remix sits down with Georgia May Jagger
An unassuming design aficionado, Georgia May Jagger has built a legacy of her own, well beyond the title of 'rock royalty' that her father afforded her. An iconic face in the modern era of British fashion, Georgia speaks with Steven Fernandez about her jet-setter life… moving like Jagger.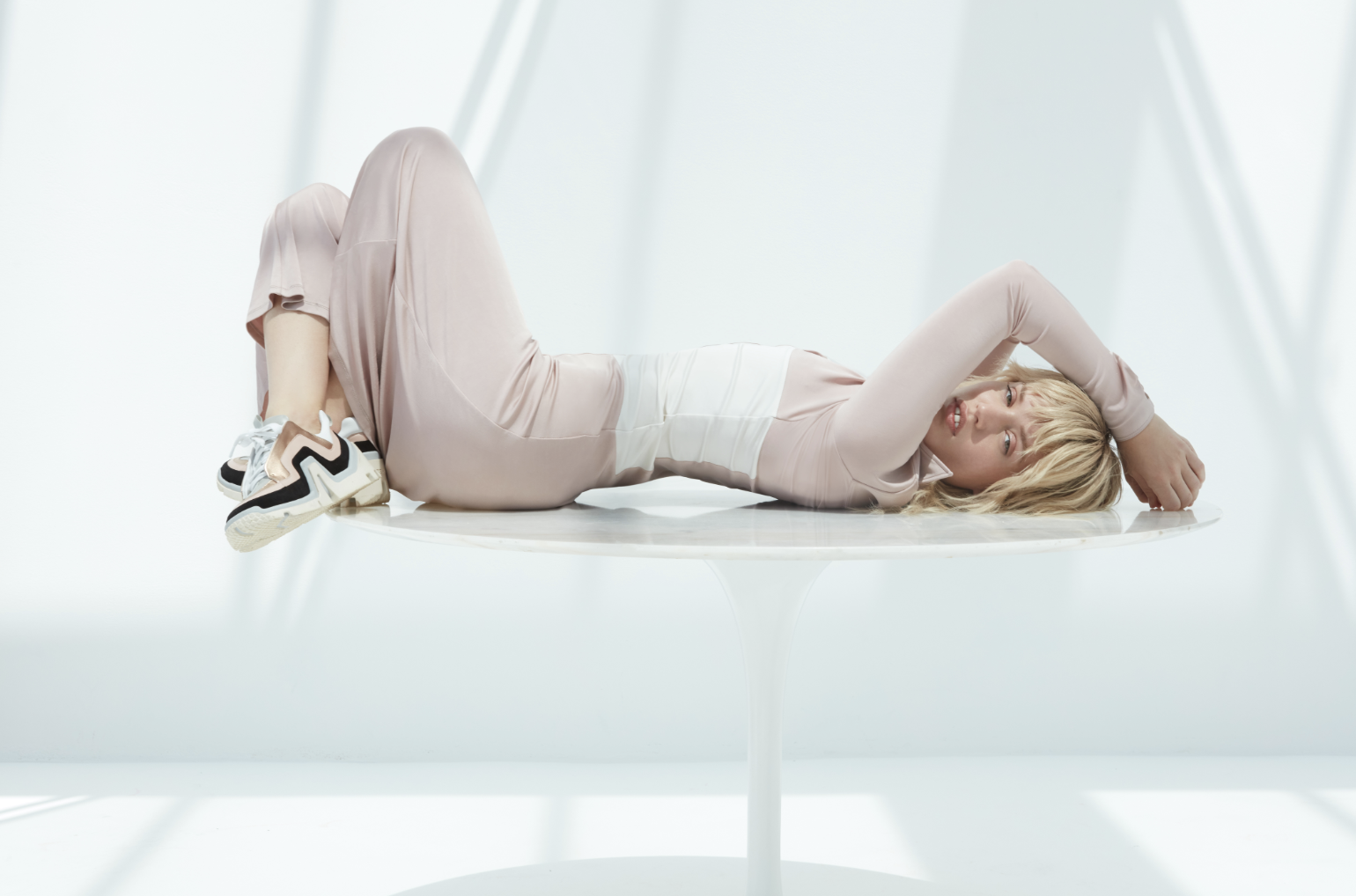 You're in New York right now. What is it you love about New York? What's your favourite place in the city?
Well, I'm in the West Village right now; my boyfriend has a restaurant between Soho and the West Village, so that's my go-to.
Have you ever been to New Zealand?
I've never been, but have always wanted to go. It has been on my bucket list. I've got a list of all the places I haven't been to and want to go. I've been to Australia a few times. It has been a long time since I've been over that side of the world. We had an au pair growing up that was from New Zealand. My best friend lived there for a year and it looks like the lushest, greenest, most beautiful place ever.
How do you split where you live these days? Is there a variation between the design of your home?
I've had a place in LA for four years now, which is really nice because most of my family are there. I spend a lot of time in New York because my boyfriend lives here, then I go back to London a lot, because that's where I grew up. My place in LA is completely different from my London home; it's much more modern and has a mid-century look and feel. Every room in my house in London is brightly coloured- the walls, the furniture and the carpet. It might sound horrible but it somehow all works. I wanted it to be very cherry because London is quite grey most of the year.
When you look back on your career what stands out as a particularly special moment?
There are so many things, but I think the first time I went away when I was 17 and didn't have an agent come with me. I stayed for a few days on my own and did a story with Tim Walker for Vogue Italia. I always remember that because I was scared to travel on my own for a job. It ended up being such an incredible experience and I still really love the pictures. Also shooting for Thierry Mugler Angel like my mum did 20 years before I was special. I always remembered the image of her as the mermaid, because she had a big picture of it in her dressing room when I was growing up.
How do you stay in such great shape?
I used to be one of those irritating people that just ate burgers and chips all the time and never put on weight. Only in the last couple of years, since I've entered my late 20s, have I had to start working out in order to eat like that. I workout with my trainer Robert in London. For me, it's more about how you feel than how you look. I was never into sport growing up. I've been working out with him and doing Thai boxing. I like to do workouts that are varied and fun; anything in which you use your body and don't notice you're working out. I think as long as I have variation it's not boring, then I just try to eat healthy as much as I can. I gave up sugar recently because I was getting a lot of headaches, so I try to make little changes like that. When you're travelling so much you get into these habits when you eat so much sugar at different places and different restaurants, so I try to be aware of that too.
Do you have a stand out dish or recipe?
This is very New Zealand - I love to do a slow-cooked leg of lamb or lamb shoulder.
I am a lifelong Rolling Stones fan and have been lucky enough to meet your dad. What is something that people might not know or be surprised to hear about your dad?
I think a lot of people don't know how intelligent my father is. He's so curious and has a thirst for learning new things. He absorbs so much around him, especially when he's on tour. He always made an effort in our childhood to take us out of the hotel, so we would experience the people and the culture we were visiting. He would take us to local museums or restaurants to listen to live music and meet new people.
You have an equally exceptional mother who you were with last week at the equal means equal event. Which of your personal qualities would you attribute to your mother?
She never judges a book by its cover and is a real glass-half-full person. I always respected that, because English people can be glass-half-empty. She has this strong sense of Southern hospitality and is always introducing her friends to each other. She's very thoughtful, always recommending things people might like. I hope I'm like her in that way.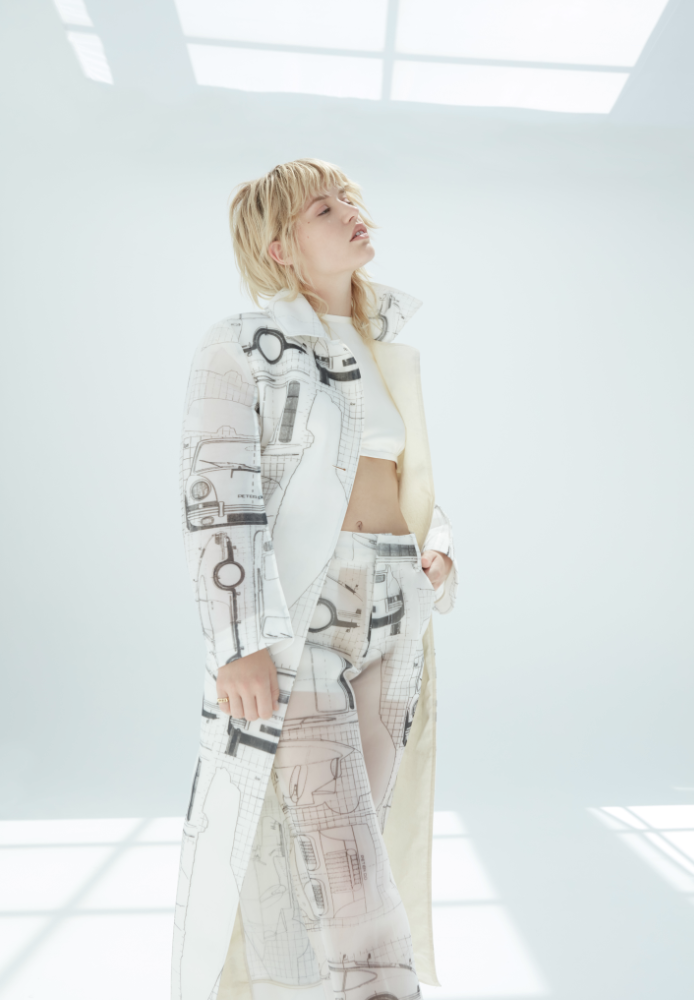 Environmental awareness is an issue close to your heart. What do you make of the newly-named climate emergency and the grassroots movement among the younger generation?
We are coming to a point where people feel they have to get involved in order to see change. People want to feel more in touch with the planet and nature and helping. When I go on holiday I go to the beach and we find tiny bits of plastic all around the rocks and stuck in the coves. It's small things like this that can make a difference. Project Zero was originally just my brother and Michelle. We put on concerts to raise awareness and get people to post on social media. Project Zero is a combination of smaller charities, because we know people get confused about which charities to support. People can choose whether to donate to the turtles or mangroves, coral reef, or oyster replanting. There are so many different things that people can give money to or offer to help out within local communities. It's an amazing time for young people because kids my brother's age or younger are much more switched on about what's going on in the world right now. Even though there is so much horrible stuff going on, it's nice to see young people who want to get involved and speak up about things they feel passionate about.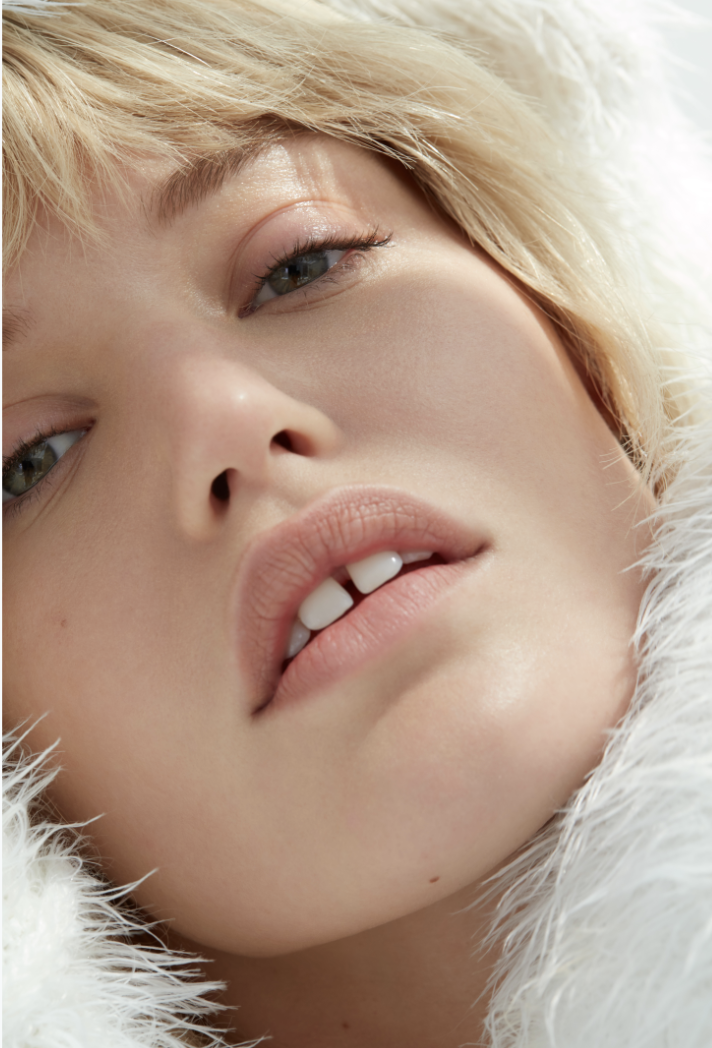 How do you enjoy your time off?
In downtime, it's nice for me to get out among nature - the other day we went for a two-hour walk with my dogs. That's why I want to go to New Zealand because it looks so green and beautiful.
What do you make of the political situation in the UK right now?
It's a complete mess and for the last six months it's pretty much all that anyone talks about, but as I said before I think it's amazing how everyone is giving their own voice to it. Watching all the environmental protests on TV I was crying when I saw the teenagers at the airport and how they feel that adults are not standing up for them. That really made me cry - the fact kids have to leave school and protest because they feel their voices aren't being heard. It's something that can't be ignored by the government. There are awful things happening all around the world, but good things come from people standing up for what they believe in.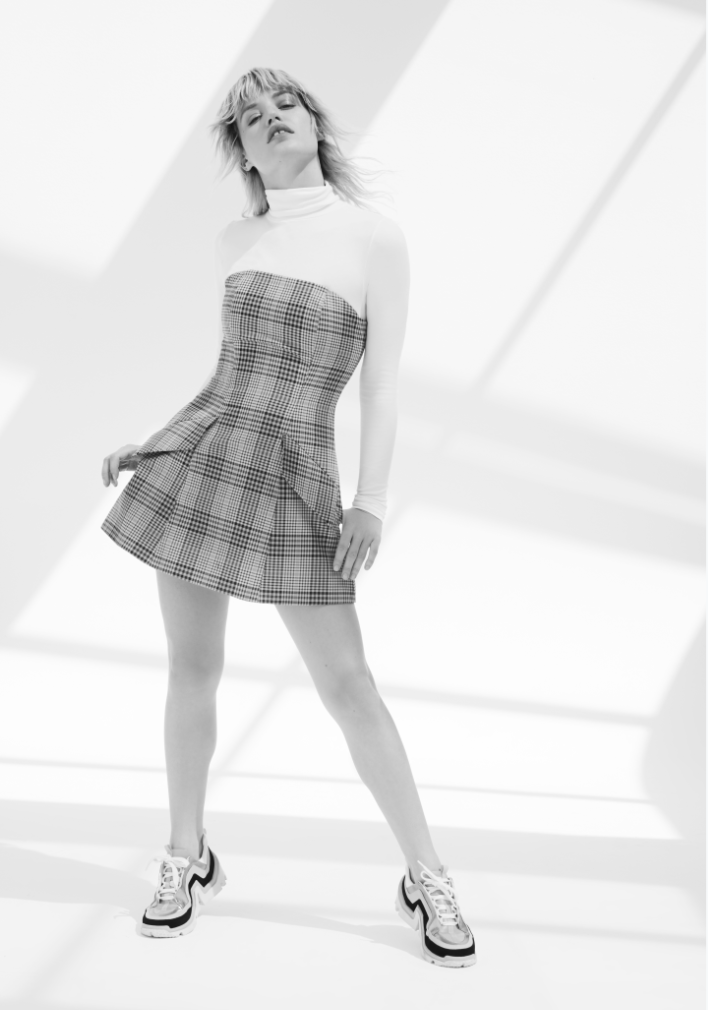 And lastly, what are you reading at the moment?
I'm reading In Cold Blood by Truman Capote. It's pretty heavy so I haven't got through it yet, I'm just at the start.