Tiger Streets of Singapore at The Street Food Collective
Last Saturday marked the first Tiger Streets of Singapore event. Held at The Street Food Collective in Auckland, the afternoon brought a taste of Singapore to the backstreets of Ponsonby.
Lantern-lined pathways, neon signs, authentic shutters and old school bikes dressed the venue, with music from Beat Mafia, Tim Lambourne, SNIFFERS, Josh Crozier and Nick D.
Attendees snacked on Asian street eats from The Street Food Collective food vendors that were paired with the three fresh new limited edition Tiger beers – Green Tea, White and Black – that are only available at exclusive Tiger Streets of Singapore outlets. The Bearded Clam's Laksa Fries taking the win for crowd favourite food on the day.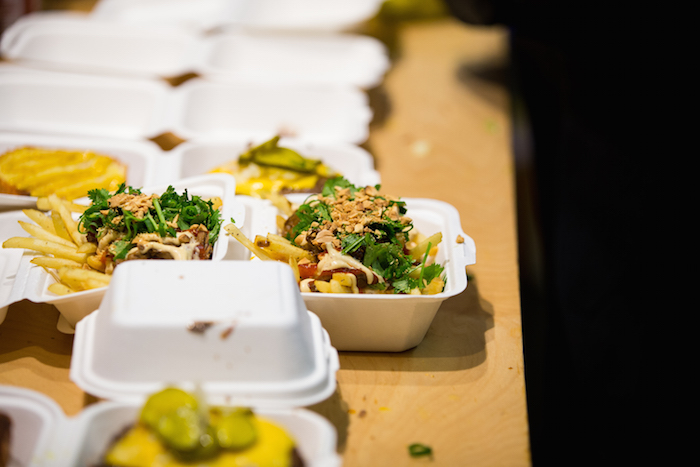 But there wasn't just food, Woks of Art were on display with renowned New Zealand artist Flox showing her piece for the first time.
If this sounds like a bit of you, there are four more Tiger Streets of Singapore events, the next being next week at Little Easy where confirmed vendors include Judge Bao and Malaysian Carriage!
6-10pm on 20th & 21st April, Little Easy, 198 Ponsonby Road
Other event times:
Little Easy, Auckland – 20th and 21st April
Dirty Little Secret, Wellington – Wednesday 27th April
Portland Public House, Auckland – Friday 29th April
White & Wong, Auckland – Sunday 1st May
Head here for more info.
Images by Sam Lee