The young lyricist behind Rihanna's hit songs
At only 21, Bibi Bourelly has worked with the likes of Kanye West, Usher, Selena Gomez and even wrote the lyrics for Rihanna's hit song, 'Bitch better have my money'. Although working alongside these, sometimes dramatic, celebrities, Bibi remains grounded. She never feels overwhelmed with the people she works with and strives to keep her outlook original, saying 'at the end of the day, I just want to be myself'.
Born in Berlin with a Moroccan and Haitian background, Bibi grew up in DC and rebelled at school, dreaming of being on stage, not sitting in a boring classroom. She moved to LA after a manager discovered her profile on Instagram and soon after began working with Rihanna on her album Anti.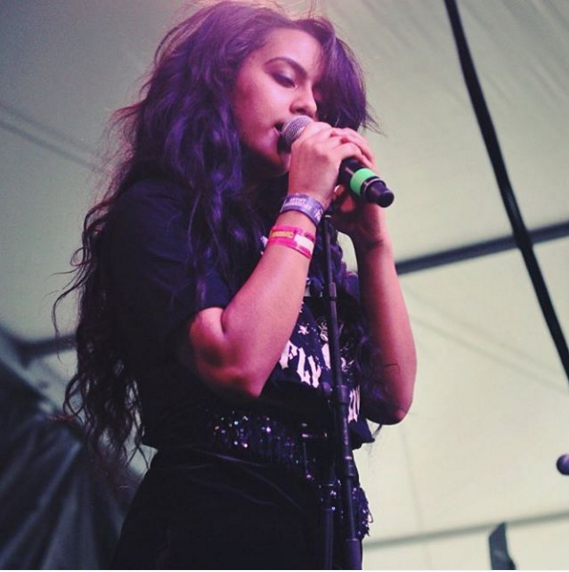 Despite working for iconic artists, the young musician is focussing on her own solo career. Now signed to Def Jam, her single 'Ego' peaked at #No.2 on the U.S Spotify charts when it was released late last year. Her song lyrics embody values that are important to her such as ambition, empowerment and equal rights. She wants people to recognise talented and 'authentic' musicians over colour or gender.
Check out her song 'Ego' below