Our definitive guide to 2017's best festivals
If you're anything like us, music and art festivals give us something to look forward to throughout the year.
While we're a bit disappointed that the best festies happen thousands of miles away, so we plan, we dream, and we can definitely insta-stalk.
So much more than just an opportunity to listen to your favourite artists, festivals can be sites of fashion-forward change, a serious experimentation in glitter, and explorations of self-image and creativity. Ignoring the often gross and muddy camping facilities, festivals offer a place to express and impress with styles a little too out-there for the every day wear. Which is exactly why festival hopping has become an international past time, to let go of routine and indulge in the different.
With Coachella passing and the last of the 'grams leaving our feeds, we're looking to these seven festivals to keep us going for the remainder of 2017.
Cannes Film Festival
May 17 - 28
Okay, we know it isn't a music festival, but let us transport you to Cannes, France for the finest showcase of international films. The festival aims to inspire film artists across the globe to create and collaborate, and has long been branded as the most influential of film festivals. With a number of awards for both short and feature films, the festival draws from the best of the best to truly celebrate the capabilities of cinema. Although invitation-only, the festival allows stars to experiment with style and art, giving us all a look into upcoming fashion and beauty trends.
Look out for: Sofia Coppola's 'The Beguiled', starring Nicole Kidman, Kirsten Dunst and Colin Farrell; Al Gore's highly anticipated 'An Inconvenient Sequel: Truth to Power' which follows from his 2006 documentary about Climate Change, 'An Inconvenient Truth'; and Vanessa Redgrave's 'Sea Sorrow', a harrowing documentary on the current migrant crisis.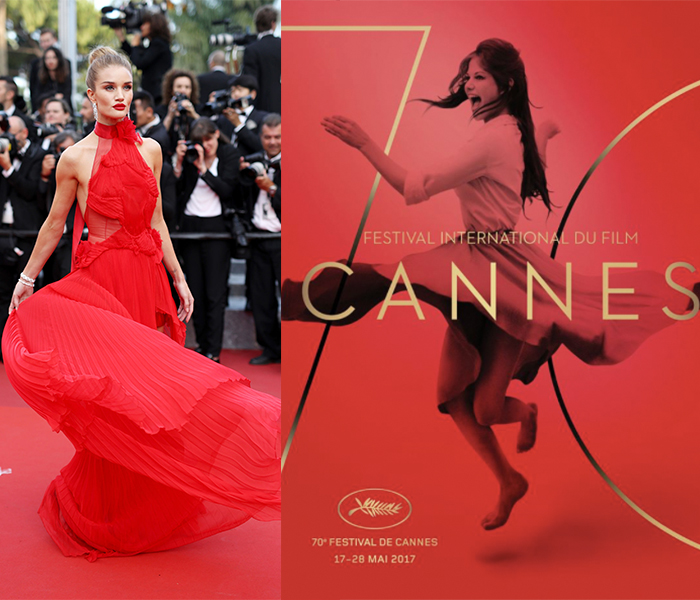 Glastonbury
June 21 - 25
Each year, the fields of Worthy Farm, Somerset, are transformed into the largest, internationally recognised greenfield festival of the year, Glastonbury. The festival has come a long way since 1970 and £1 tickets, with over 175,000 people now attending each year. The fields draw people of all ages, all in search of good music, comedy, and alternative art. Think gumboots and boho couture, the often muddy event is a site for celeb-spotting and artistic flare. Have fun; do better: Working closely with Greenpeace, Oxfam and WaterAid, the festival promotes an environmental and social consciousness. This year is expected to be huge, with over 100 stages and areas filled with top performers of all genres. Glasto is without a doubt the festival to be at.
Look out for: Lorde; Radiohead; Ed Sheeran.
Auckland Festival of Photography
June 1 - 24
If you're after something a bit closer to home, the Auckland Festival of Photography is a must-see event. Spanning across Auckland's galleries, public venues and project spaces, well-known and emerging artists demonstrate the capabilities of photography. If you're a photo-buff or just looking to do something different in June, get down to one of the many spaces and get inspired.
Look out for: 'Aftermath' by Dan Kerins – This series captures the aftermath of the Kaikoura Earthquake from the personal perspective of the photographer (Studio 541, Mt Eden);
'Identity' by J.D. 'Okhai Ojeikere – This is a fascinating series by Nigerian native Ojeikere documenting aspects of Nigerian culture and femininity. Many of his most treasured work centers around women's hairstyles and the transformation of hair into headdresses. Ojeikere's work has featured in the Metropolitan Museum of Art (New York), the Tate Modern (London) and the V&A Museum (London). (Silo 6, Silo Park).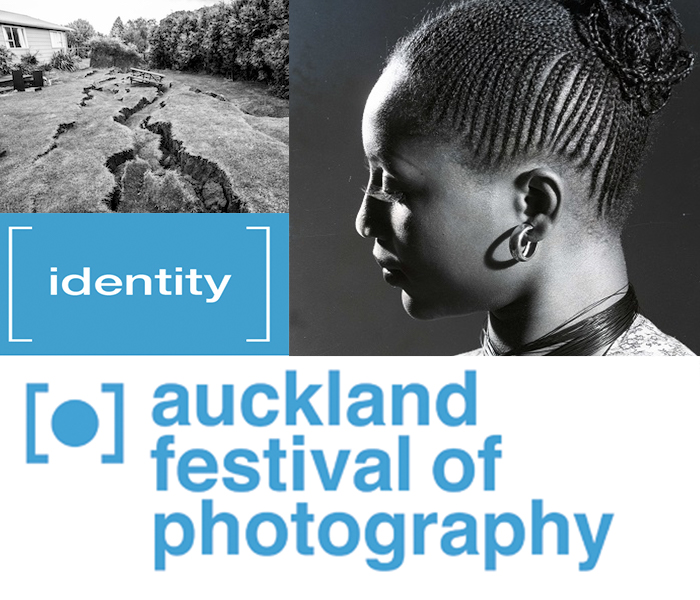 Splendour in the Grass
July 21 - 23
Back to Australia now, but this time to sunny Byron Bay for Australia's grandest winter festival, Splendour in the Grass. Pulling monumental crowds each year, Splendour has quickly become the go-to music celebration for festival-fans across the globe. If perhaps arts and crafts is more your style, Splendour provides! With dedicated zones, and numerous stages this festival is an all-ages extravaganza. And we're all in luck, Splendour has announced a special release of 50 Gold Passes, to raise money for the devastation caused by Cyclone Debbie.
Look out for: The XX; Banks; Two Door Cinema Club
Fuji Rock Festival
July 28 - 30
To Japan! Despite no longer being held at the base of Mount Fuji, Fuji Rock Festival has kept its name and continued to grow into the largest outdoor music event in Japan. Now held at a ski resort, the stages are separated by the mountainous terrain, making it perhaps the prettiest walk between acts and potentially the only festival to feature gondola rides to different stages.
Look out for: Lorde (again watch as she single-handedly takes over the music world); the Gorillaz (new music, new tours!); Catfish and the Bottlemen, Björk.
Dimensions
August 30 - September 3
Croatia is well known for its blue seas, picturesque beaches and Game of Thrones locations; but did you know Croatia is also home to one of the largest electronic music festivals in the world? Held in an abandoned Roman Fort, Dimensions hosts long days of music on the beach, and nights filled with boat parties along the Adriatic. What more could you want?
Look out for: Grace Jones; Moderat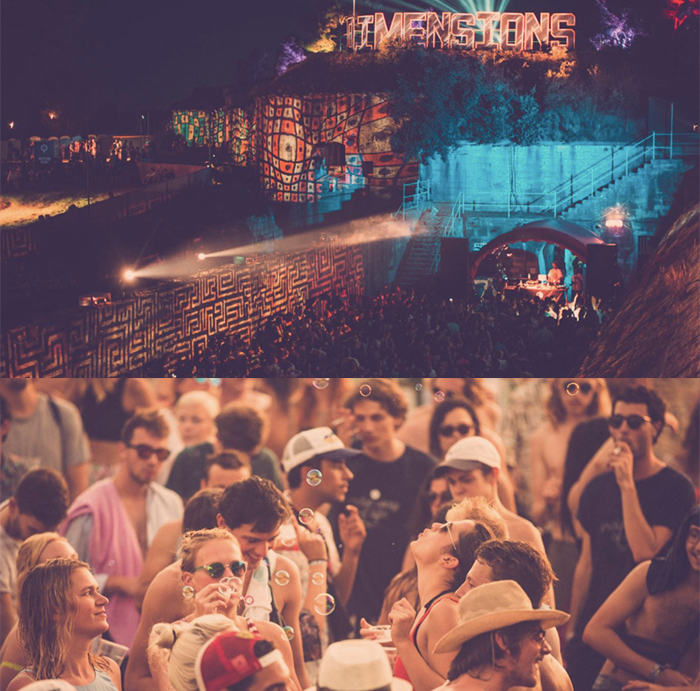 Rio's New Years' festivities
December 31
At the Copa, Copacabana, music and passion are always the fashion, but more so during New Years. During the day, thousands gather along the beach and place offerings in the sea; honouring Lemanjá, the sea goddess of motherhood and fertility. Later, the festivities truly begin. With multiple stages spanning across the waterfront, electronic, rock and samba play through the evening. Join in by dressing in white and red; said to bring good luck for the New Year, and dance the night away.
Look out for: The 20-minute fireworks display at the stroke of midnight, to properly see in the New Year; festival-goers eating 7 grapes for good luck in the New Year; Caipirinhas, this tropical cocktail is a Brazilian New Years speciality.
Images by: Cannes Film Festival; @groovinthemoo; lifewithoutandy.com; photographyfestival.co.nz; Dan Kerins; J.D. 'Okhai Ojeikere; Dan Medhurst & Jack Pasco for Dimensions; elle.com; elleuk.com; Coachella; glastonburyfestivals.co.uk; fujirock.com; vesselnews.