The world's most unique dining experiences
These unique restaurants and bars around the world will take your travels to the next level. With dining fit for the most unique of tastes, this list celebrates the weird, wonderful, and quirky places to enjoy your next meal or drink - but watch out for the sneaky giraffes.
Ristorante Grotta Palazzese, Italy
[caption id="attachment_15794" align="alignnone" width="700"]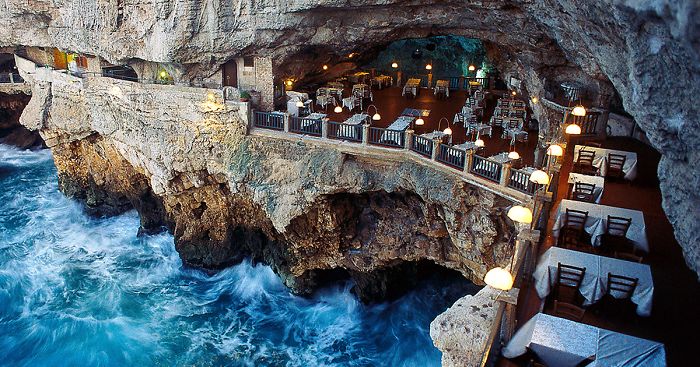 This restaurant has romance written all over it. Perched in a cave on the coast of Italy, you'll dine looking straight out to the Adriatic Sea listening to the sound of crashing waves. Open from May to October, this restaurant is definitely worthy of a spot on this list![/caption]
Giraffe Manor, Kenya
[caption id="attachment_15795" align="alignnone" width="700"]
This will get you up in the morning. Giraffe Manor in Kenya has the best breakfast you could dream of (and we aren't talking about the food). You'll be paid a visit from a herd of free-roaming Rothschild Giraffe who will likely poke their heads in the window hoping for a treat, or three. Adorable![/caption]
Ithaa Undersea Restaurant, Maldives
[caption id="attachment_15796" align="alignnone" width="700"]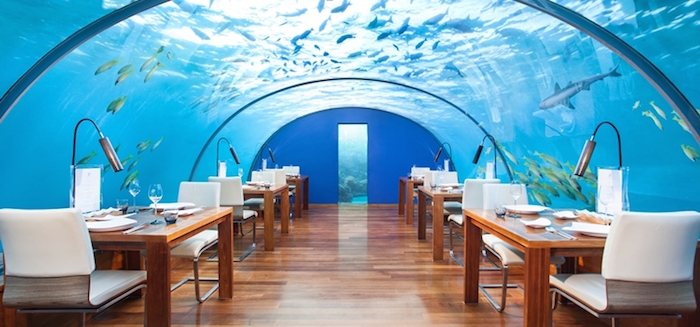 Keeping with the animal theme, the next eatery on the list will take you 16 feet below sea level with sharks and an array of fish. This glass restaurant is the world's first of its kind.[/caption]
Labassin Waterfall Restaurant, Philipines
[caption id="attachment_15797" align="alignnone" width="700"]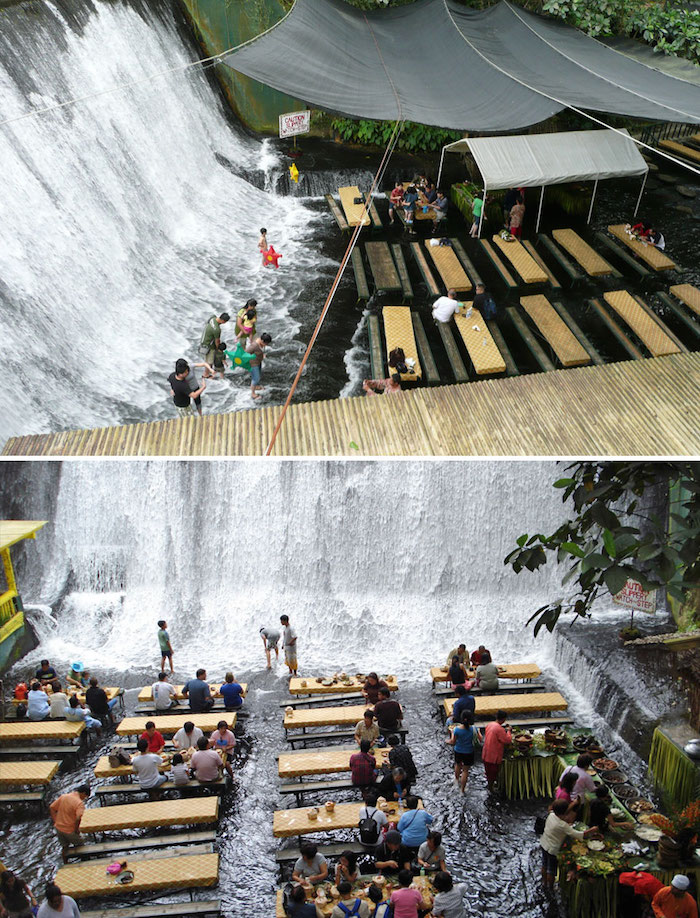 Take your waterfall experience to the next level, and dine in it. With bamboo tables and a no-shoes policy, this restaurant is nestled within a manmade waterfall and serves authentic local cuisine.[/caption]
CuliAir Sky Dining, Netherlands
[caption id="attachment_15798" align="alignnone" width="700"]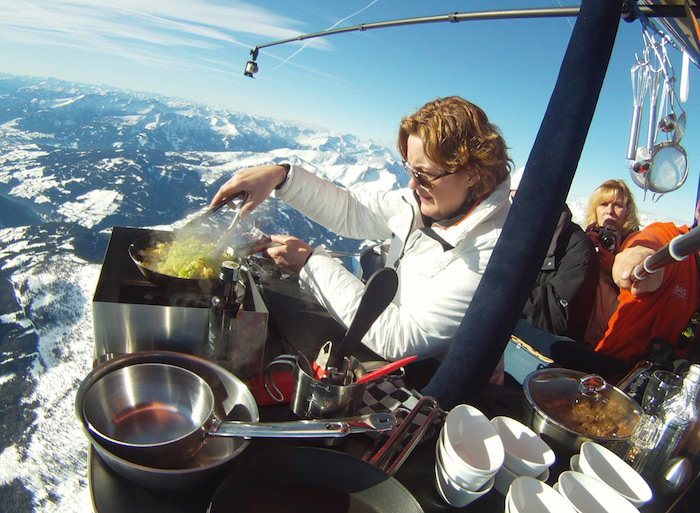 Face your fears while dining in the sky amongst the clouds. This small restaurant seats 14 guests and boasts a panoramic view of the beautiful Netherlands. Run by Dutch Chef, Angelique Schmeinck, this restaurant is the only one in the world.[/caption]
Dans Le Noir, Multiple locations worldwide
[caption id="attachment_15799" align="alignnone" width="700"]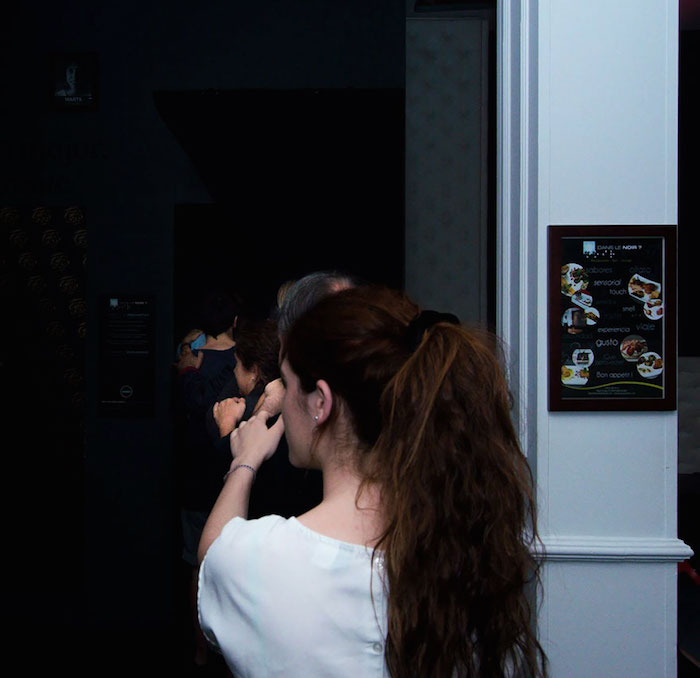 Literally translating to 'in the dark,' this restaurant is a sensory dining experience. You will be immersed in darkness while being served and hosted by the visually impaired. Devoid of vanity, this restaurant will help you rediscover your senses in a unique environment.[/caption]
Northern Lights Bar, Iceland
[caption id="attachment_15800" align="alignnone" width="700"]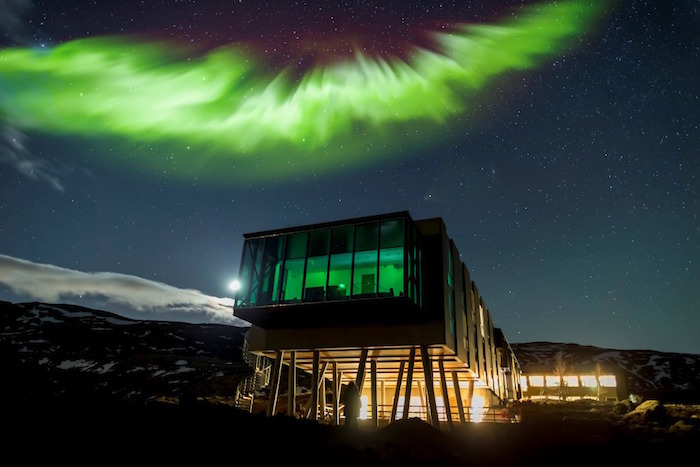 Enjoy a cocktail while being blown away by the beauty of the Northern Lights. With a glacial backdrop, this hotel is the perfect spot to unwind and be in awe of our incredible world.[/caption]
The Green Dragon Inn, New Zealand
[caption id="attachment_15801" align="alignnone" width="700"]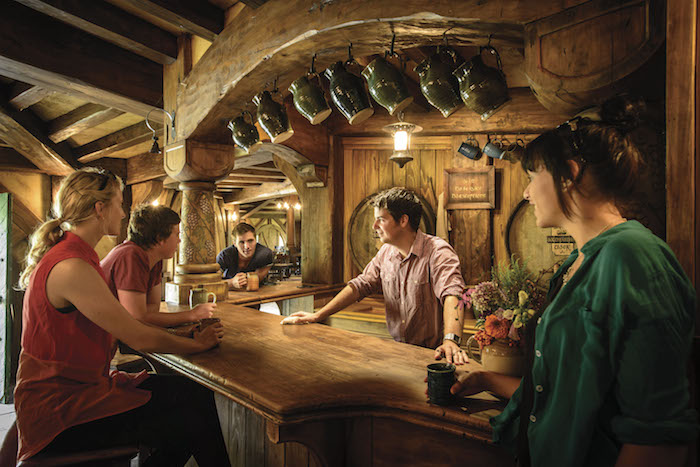 Closer to home and heart, this restaurant will delight your geeky
Lord of The Rings
side. Nestled in the hills of Hobbiton, a tour of the location includes a stop off at the Inn for a complimentary beverage. You'll be immediately transported to Middle Earth once you step inside. In true Hobbit style, this Inn is 'a place to drink, a place to meet, a place to rest your hairy feet.'[/caption]
Aiguille Du Midi, France
[caption id="attachment_15802" align="alignnone" width="700"]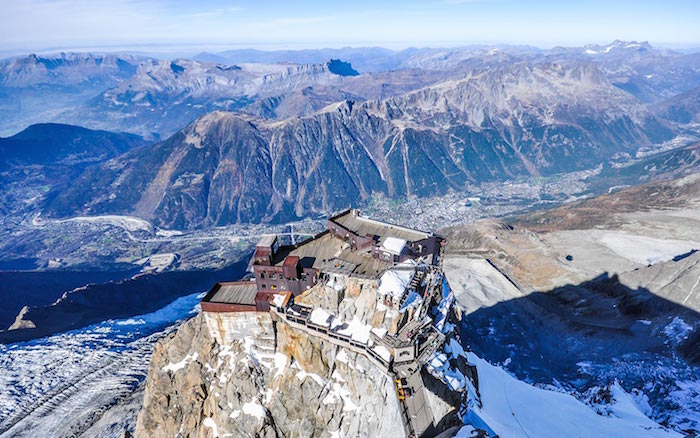 Labelled one of the highest eateries in Europe, this restaurant is the pinnacle of our list (pun intended). Enjoy a warm drink, delightful food and the breathtaking view of snow-covered mountains. [/caption]
Images: BoredPanda.com, ConradHotels3.hilton, inhetvliegtuig.nl, Forbes.com, hamiltonwaikato.com.