Spice World celebrates its 20th anniversary!
The realisation that Spice World came out 20 years ago (yes, we feel old too) has hit like a tonne of sparkly, union-jack covered bricks.
The world is changing rapidly, those born in 2000 can legally drink, a reality star is still President of the United States, and we're still trying to prove women deserve equal rights. But thankfully, the world's love for the Spice Girls remains steadfast in these trying and confusing times.
20 years ago today, the Spice Girls released their quirky film Spice World, and reminded everyone of their undying dream to become their sixth band member. Despite the film's awful reviews, Spice World ended up grossing $77 million worldwide, and becoming an international hit.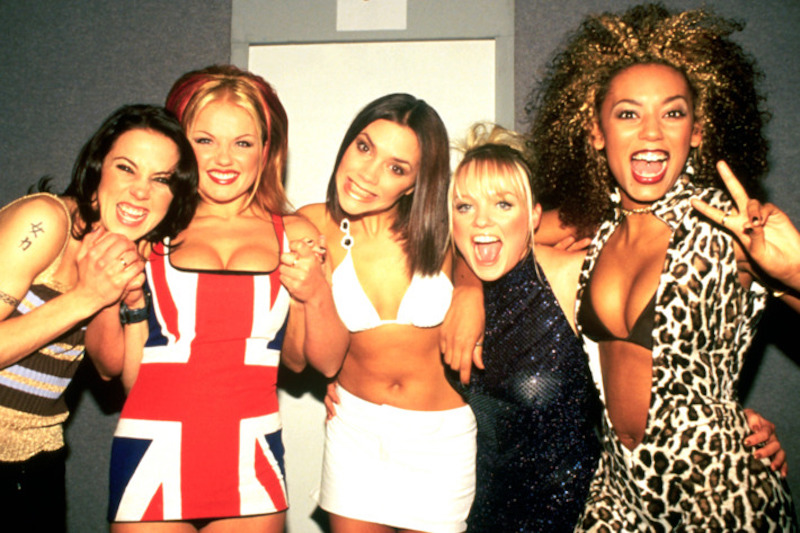 Now, to celebrate the 20th anniversary of the Spice World premiere, the film will be returning to select movie theatres across the UK.
Spice World was filmed in just three weeks. While they weren't shooting, the Spice Girls were recording their next album Spiceworld. A busy schedule, and the weight of their fans on their shoulders, led to a silly and jam-packed film with a flimsy storyline, but so full of fun!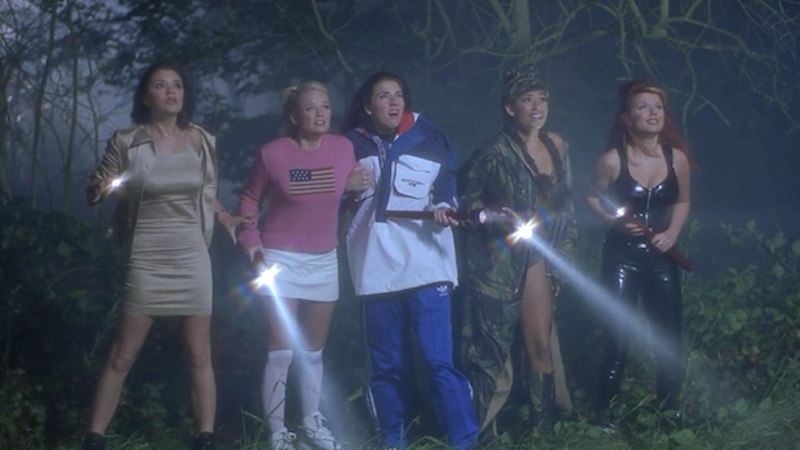 The film featured a record number of cameos, from Hugh Laurie, Bob Geldof, Elton John and Richard E Grant. It is reported that the who's who of British acting elite were all jumping at the chance to be included in the film. Who wouldn't want a scene with the world's favourite women?
The film championed the importance of the girl gang, and the need for friends to stick together. Themes still relevant today.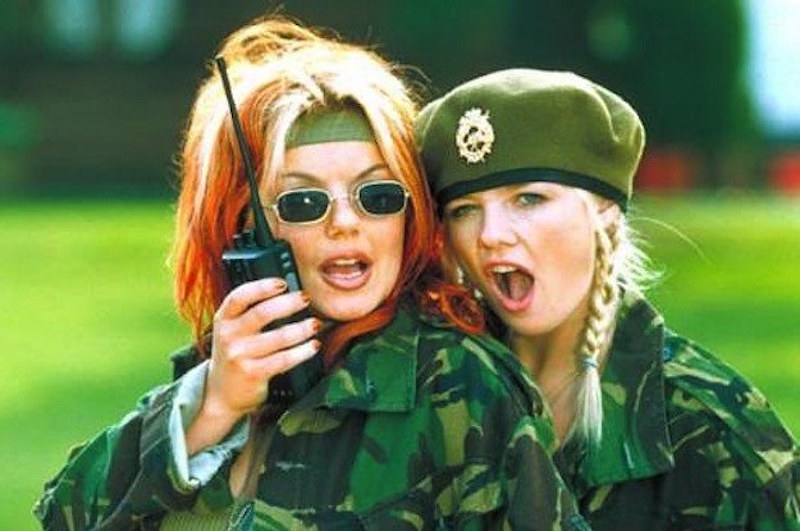 Spice World is like a 90's time capsule, filled with our favourite styles. Posh's successful fashion career had it's early beginnings with the Spice Girls. Kate Carin, the director of costume design for the film told E! that Victoria Beckham "was always very involved with what looks we were working on and had a big input".
(imagery by E! online, Mashable, Buzzfeed, Vulture)