Selena Gomez and The Weeknd have made it Insta-official
The rumour mill has been rife for a month now with the 'are they' / 'aren't they' news of The Weeknd and Selena Gomez's blossoming new relationship.
First spotted kissing at an intimate dinner in January, the rumoured couple have since travelled to Italy in the last week, with a number of fans taking to Twitter and Instagram to announce their sightings of the duo.
Despite the whirlwind trip to Italy together, the pair have only just begun following each other on Instagram, and The Weeknd sweetly posted this pic of the pop singer admiring The Birth of Venus at The Uffizi Gallery in Florence.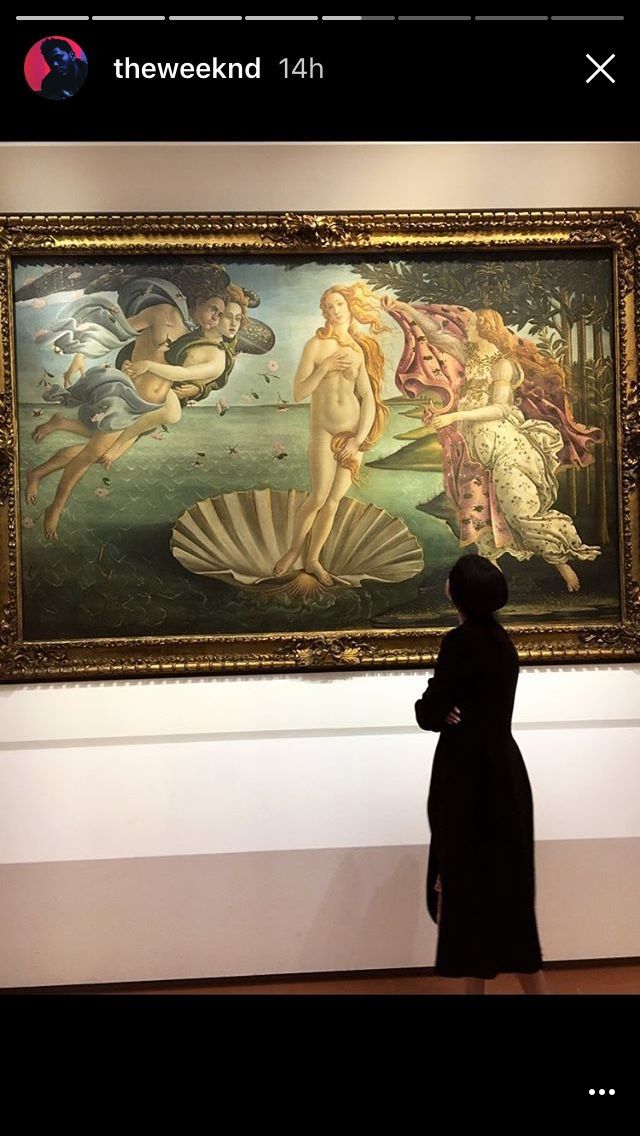 But how does ex Bella Hadid feel about it? Time will tell.