Introducing Azabu's newest menu additions for summer dining
With the days stretching longer and the nights turning warmer, the desire for a fresh dining adventure is top on our social calendar. To ensure you stay informed about the most recent culinary offerings, The Remix team has been diligently scouting. We are delighted to share that Azabu has introduced an array of delectable dishes to elevate their already exceptional Japanese-inspired menu.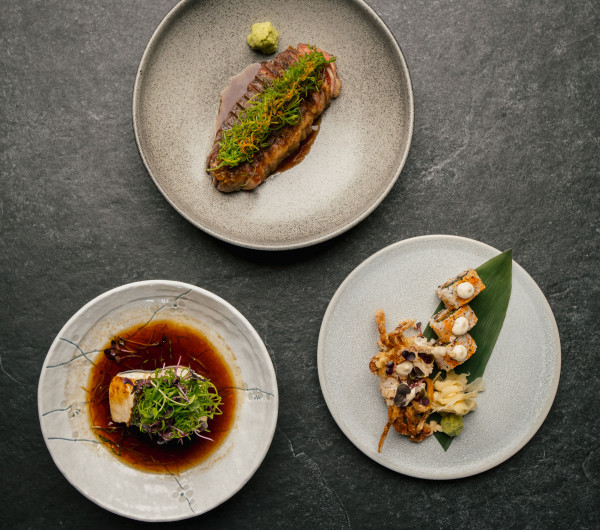 The Ponsonby and Mission Bay locations have been hard at work, infusing their culinary creations with the innovation and flavour you've come to expect from this beloved Japanese dining experience. After a winter of careful experimentation, Azabu is proud to present a perfectly balanced selection of light and flavorful dishes that reinvigorate the essence of Japanese cuisine. The new menu is a culinary adventure that invites you to explore the rich and diverse world of Japanese cuisine. From new sushi creations to tantalizing rolls and the robust flavours of ceviche, the options are bound to satisfy every palate. The Robata grill, known for its intense flavours and perfectly charred dishes, is introducing a lineup of dishes that will make your taste buds dance with delight.
Some of the new dishes include: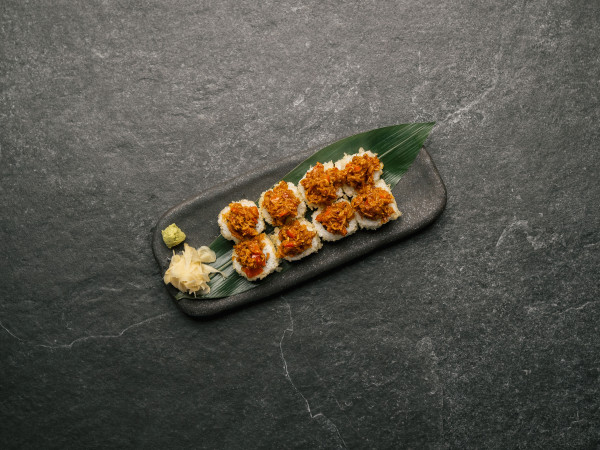 Piri Piri Tuna Roll
Tuna with spicy piri piri sauce & a crunch of tempura crumb, Omakase Nigiri, Chef's selection of market fresh fish, carefully finished with true Japanese flare.
Robata Grilled Satsumaimo
Grilled sweet potato, sweet soy, kewpie mayo, spring onion & sesame.
Charred Corn Salad
Red onion, coriander & soy lime dressing.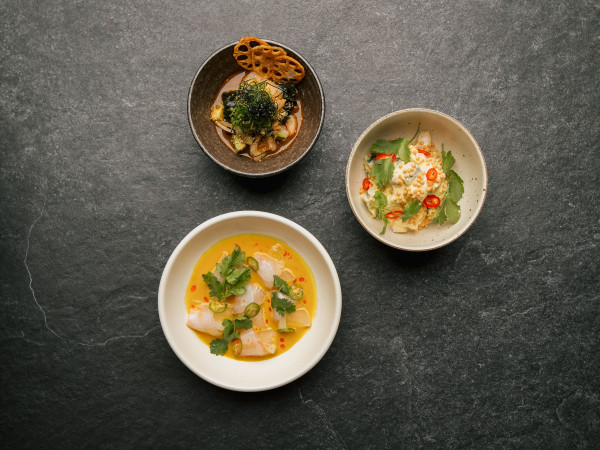 Lychee Ceviche
Rocoto ponzu, sesame, wakame, avocado & shichimi lotus chip.
Aji Amarillo Coconut Ceviche
White fish ceviche w/ pineapple, green pepper, red onion, aji amarillo, coconut
cream, chilli & lime. And more dishes charred to perfection by the Robata masters at Azabu Mission Bay.
In an exciting update for steak enthusiasts, Azabu now offers a selection of delectable steaks, including premium Carrera wagyu, graded at 8-9. These succulent steaks are served with caramelized onion wafu, garlic chips, and wasabi, creating a culinary experience you won't soon forget. To complement your meal, enjoy an ice-cold Asahi beer along with Azabu's extensive selection of sake and cocktails.
Azabu Mission Bay will be extending its hours to seven days a week from Monday, October 23rd. Now, you can relish early-week summer lunches and dinners in the heart of Mission Bay.