SNEAK PREVIEW: In Conversation with Margot Robbie (AKA Barbie)
The much anticipated Barbie film was predicted by many to play into the problematic influence of Barbie dolls on young girls' self-confidence, but what no one expected was a narrative in which Barbie (Margot Robbie) takes down the patriarchy of Barbie Land with surgical precision.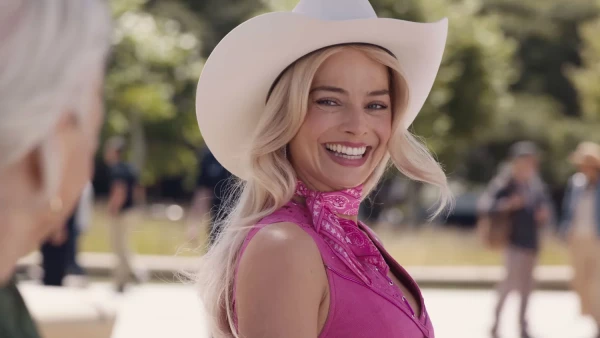 If you didn't fall victim to the film's widespread campaign over winter, one might assume you reside under a rock. With millions, if not billions of people reminiscing on Barbie's iconic wardrobe pieces strewn across their playroom floors, the film's fashion department had big shoes to fill; it certainly did not disappoint but what became even more paramount to the style scene than the movie costumes, was Robbie's press tour fits. From the now iconic black Schiaparelli 'Solo in the Spotlight'- inspired flounce dress to the vintage Chanel tweed and custom Bottega Veneta pink co-ords, her pink carpet fashion for 'Barbie' fast became the talk of the town.
Remix got the scoop on Barbie Land style from the lead Margot herself (on none other than the pink carpet, obviously) and talked favourite fits, sequels and that now infamous foot scene. Read the full interview in the Spring Style Edition of Remix, currently on stands. For now, here's a sneak preview of what's inside.....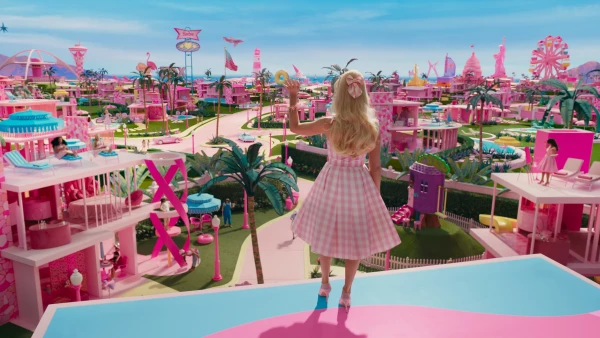 So Margot, It's gone viral...The outfits you wore on the Press Tour are amazing?
I love that everyone picked up on the references that we're imbuing in all these looks – that's fun. I mean we've had a lot of fun, we didn't know if everyone else would get as much of a kick out of it as we did - but I'm glad to see they did.
People are already talking about whether there will be a sequel or a Ken spin-off. Have any ideas been floating around that you know of?
I mean, I've heard all the things you've just mentioned but at this point, we just want to share this movie with the world and we'll see what happens after that. I think Allan [Michael Cera] deserves a spin-off, personally. Like an Allan origin story.
Fun Fact: Stylist Andrew Mukamal worked closely with major fashion houses, taking inspiration from original Barbie dolls from the '50s to create Margot's Barbie wardrobe. This press tour will go down in history as one of the most fantastical fashion parallels between the fictional Barbie land and the real world.
Greta Gerwig said you had the most perfect feet, is foot modelling in your future?
We'll see how this whole acting thing works out. If not, maybe it's my backup.
What is your favourite easter egg in the Barbie movie?
There's a moment where Ruth Handler, who created Barbie, and the Barbie I play meet. And when she hands her a cup of tea our hands touch, like the Michelangelo the creator and God… anyways, it's a biblical reference but Greta snuck that in there.
Ryan (Gosling) has said his daughters watched some of the film and were telling him whether he was funny or not. What do you want kids of a certain age to take away from this film? Is there an underlying message?
Find the answer in the Spring Style Edition of Remix, on stands now.