Solo female traveller? Try these up and coming destinations...
The up and coming destinations inspiring the next generation of solo female travellers, as revealed by Booking.com
The next generation of global travellers, Generation Z (those aged 16-24), are on their way to discovering the world. With a mission to make it easier for everyone to experience the world, Booking.com recently delved into Gen Z's travel plans and uncovered that over one in three (36%) female Gen Z travellers plan to travel solo at least once within the next decade.
Solo travel gives everyone the chance to see what they want, when they want, without compromise - as well as providing a unique opportunity to move out of your comfort zone. So to inspire the next generation of solo female adventurers, Booking.com has uncovered some of the top emerging destinations for solo female travellers to explore in 2020.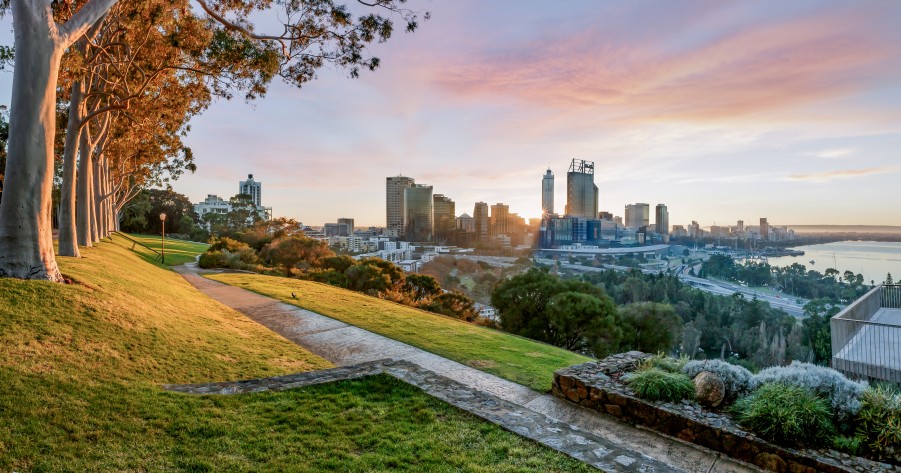 Perth, Australia
Aside from being the capital of Western Australia, Perth is best known for its beautiful weather, sandy beaches and wine valleys. It is a place where nature and urban life exist in harmony. It also recently served as host city to four matches of the ICC Women's T20 World Cup. With so much to offer it is no wonder that it is fast becoming an emerging destination for female solo travellers. Travellers visiting Perth will also be pleased to know that the city basks in more sunlight hours than any other major Australian city, meaning more sight-seeing or sunbathing can be squeezed into every day. 2020 is set to be the year to travel to Perth as more and more restaurants and attractions are opening to the public, such as the new Western Australian Museum, which is poised to open later this year.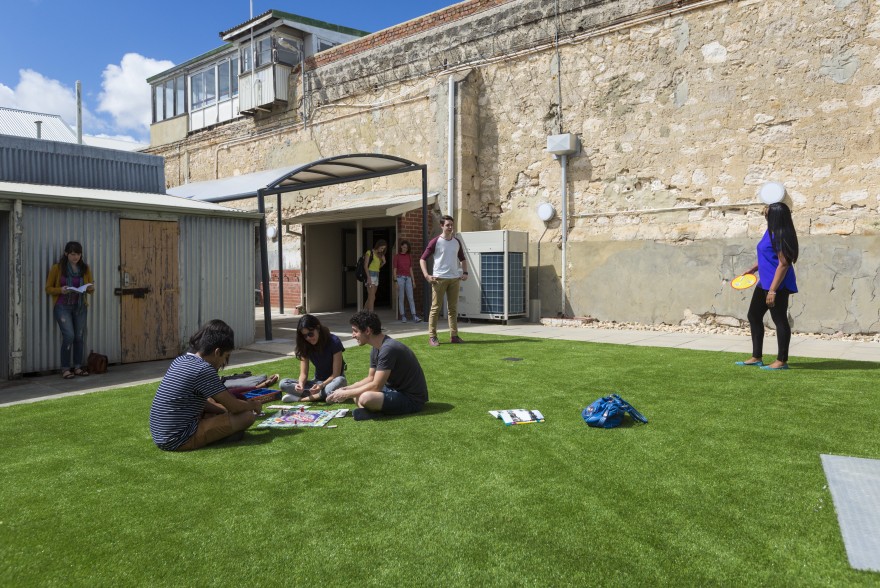 Where to stay: Away from the hustle and bustle of the cosmopolitan city is Fremantle, Perth's character-rich port town, which attracts travellers from around the globe due to its serpentining streets, historic buildings and artsy vibe. A stay at Freemantle Prison YHA is a great spot for female travellers. Situated in the women's division of the World Heritage-listed Fremantle Prison, this YHA offers a mix of private and shared rooms with where guests can also choose to sleep in the actual prison cells.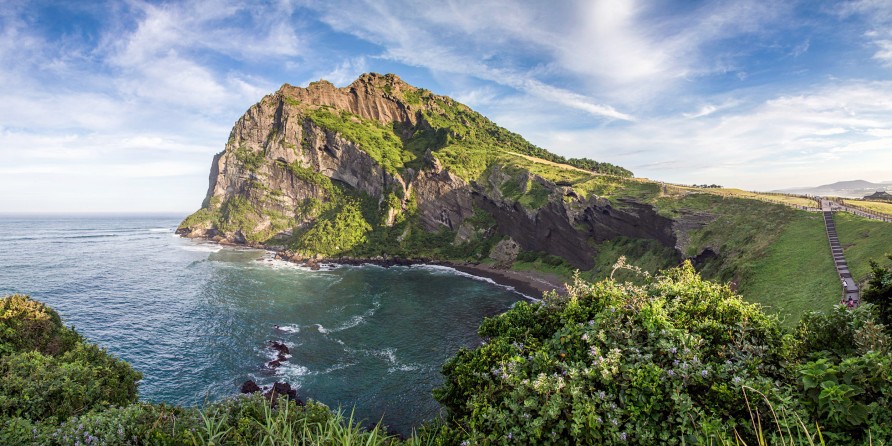 Jeju, South Korea
Known for its beautiful volcanic landmarks and white sandy beaches, the luscious landscape of Korea's largest island is drawing many solo female travellers to its shores. Jeju lies in the Korea Strait and is just a short flight from Seoul. Travellers can hike dormant volcanoes and visit the Seongeup Folk village at the foot of Mount Hallasan. And for those keen to sample local delicacies on their travels, Jeju black pork barbeque is a must-eat!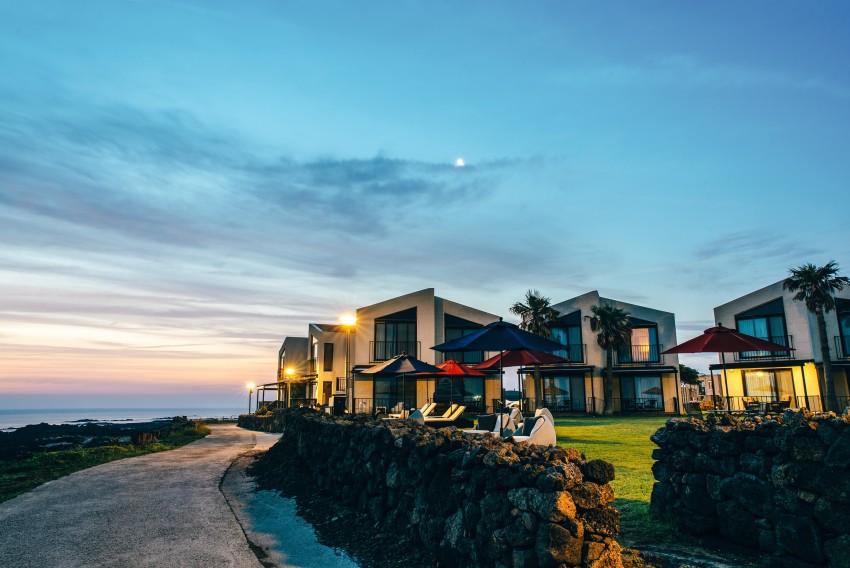 Where to stay: MJ Resort is a modern resort located near the clear waters of stunning Sehwa Beach. This chic stay offers travellers a la carte or an American breakfast every morning. The property also boosts lush green gardens and most rooms have a terrace, perfect for solo travellers who want to reflect on their travels while taking in the refreshing sea breeze.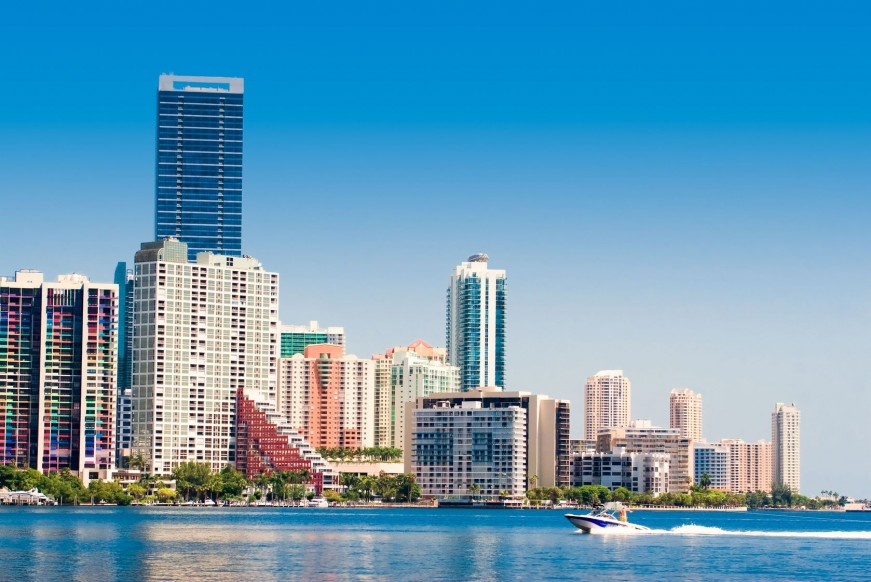 Miami, Florida, USA
This famous beachside city has something on offer for all kinds of solo female travellers, from soaking up the rays on the beach, to exploring the natural beauty of nearby Everglades National Park or dancing the night away on South Beach. Some of the most popular trip types for global solo female travellers include city trips and beach trips3, making Miami the perfect destination. Those who enjoy retail therapy can splash the cash along hip Lincoln Road and those keen to take in the culture can visit Wynwood's graffiti and street art. Public transport in Miami is easily navigated for solo travellers looking to get around, but make sure you have the exact change for buses!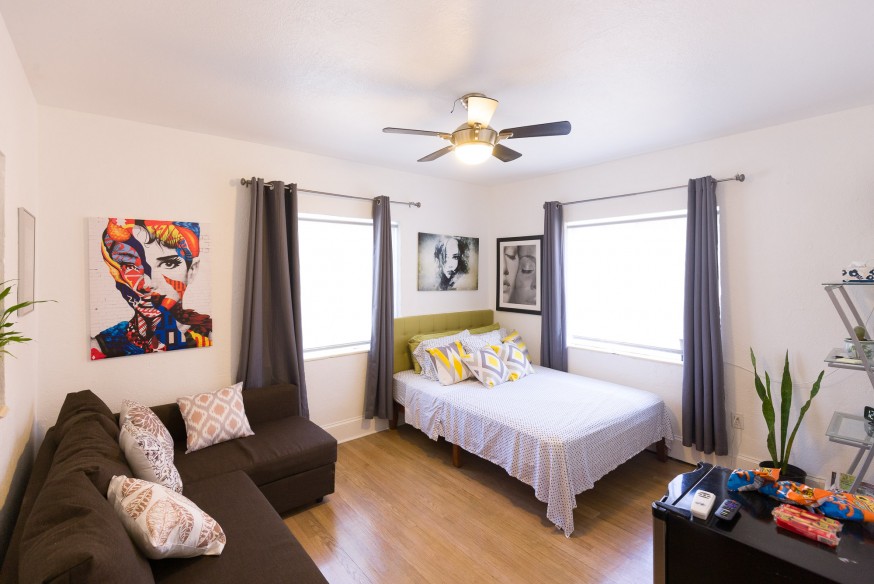 Where to stay: Solo female travellers who enjoy the beach will love the location of the Miami Private Bed/Bath. Just a short stroll from the beach, this homestay is set in a Mid-Century building and offers private queen rooms with a shared living space for guests to enjoy. Travellers on a budget can make the most of the kitchen space available. Additionally, the property's host is full of local knowledge to help solo travellers source the insider scoop on what's hot in Miami!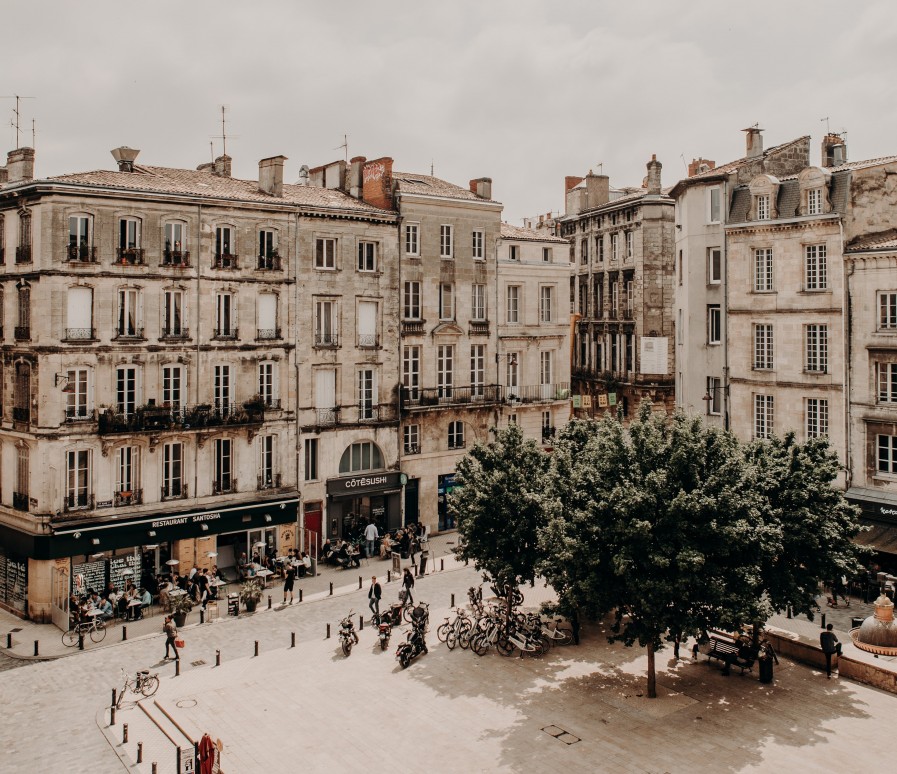 Bordeaux, France
Well-known for its wine offering, this bustling French city is emerging as a top destination for solo female travellers for more than just its grapes. Travellers can soak up traditional French architecture at the Place de la Bourse, stroll through the Jardin Public or splurge on what claims to be Europe's longest pedestrian shopping street, Rue Saint-Catherine. The nearby vineyards are of course also part of the city's appeal, with tours easily organised for solo travellers keen to sample the wines within a group setting.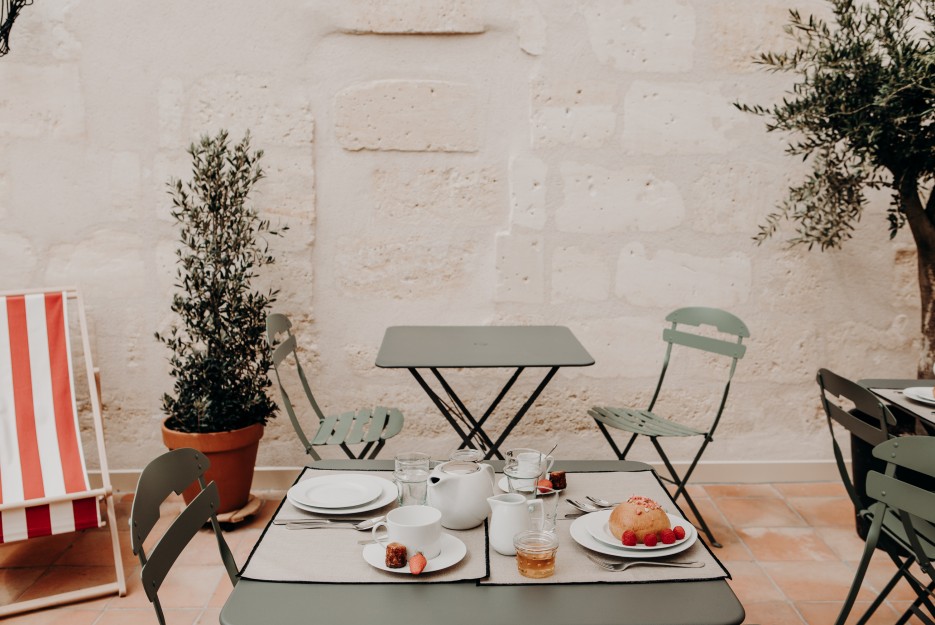 Where to stay: Nestled in the city centre, this 18th Century property is home to La Maison Fernand guesthouse. Surrounded by Bordeaux's charming narrow streets, squares and monuments like the big bell, La Maison Fernand is the perfect base for exploring the city. The accommodation is located in the lively Saint Paul neighborhood, ideal to go out and mingle with other wine-lovers.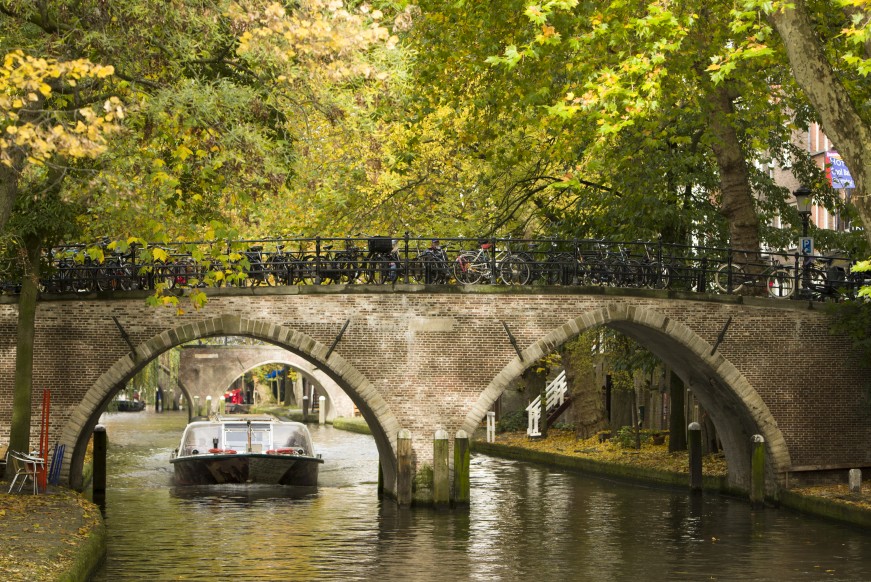 Utrecht, the Netherlands
This charming Dutch city is proving popular with solo female travellers, with its easily explored compact centre built around the iconic Dom Tower, the highest church tower in the Netherlands. The city's waterways and canals are perfect to meander, lined with a plethora of cafes, shops and bars. For those keen to join a group tour, guides on the water offer canoe tours of the famous canals. Travellers can visit the neo-gothic De Haar which is the biggest castle in the Netherlands. For science fans, the Sonnenborgh Observatory was founded in the late 19th century and allows visitors to explore the night's sky with its high-powered telescopes.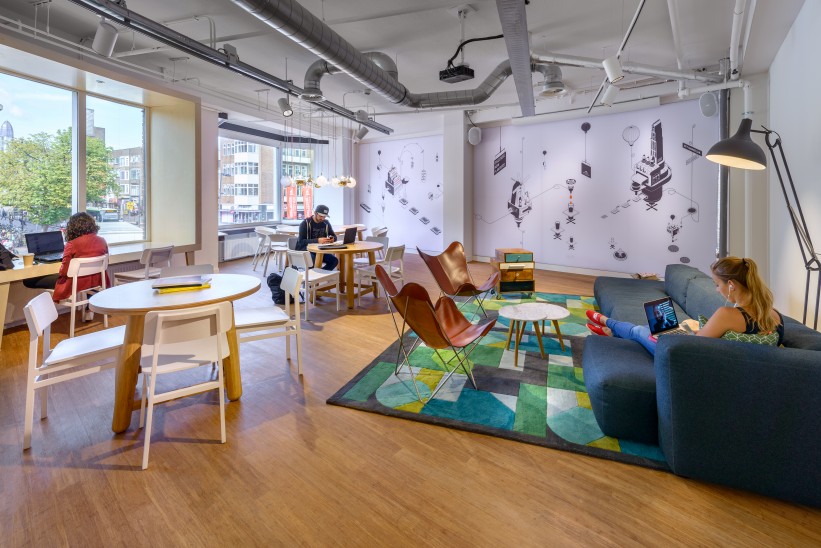 Where to stay: Stayokay Utrecht Centrum is perfect for any of the nearly one in five (17%) female Gen Z travellers who want to experience a solo backpacking trip1. This sleek, modern hostel offers bunk beds in shared dormitories as well as private rooms. Ideal for solo travellers who are looking to meet other like-minded individuals, the hostel is located in the centre of Utrecht, on the edge of the Neude, a famous square in the city surrounded by restaurants and bars where travellers can enjoy good food and drinks while meeting new people.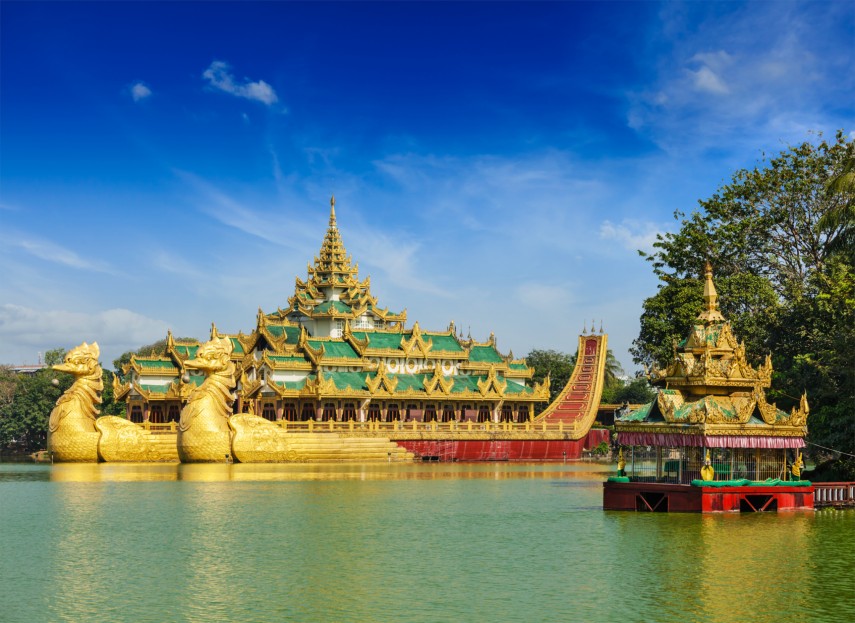 Yangon, Myanmar
Myanmar's largest city Yangon boasts a mix of British colonial architecture, modern high-rises and gilded Buddhist pagodas. Often considered the gateway of Myanmar, this city serves as an international hub for solo female travellers setting off to explore more of the country. This makes it the ideal spot to mingle with other travellers who are able to book any group trips through local agencies. While in the city, Yangon's Shwedagon Pagoda is a must-visit, having become a symbol of this destination. For solo female travellers looking to explore, local taxis are relatively inexpensive, or many accommodations offer bicycles to rent. The city is home to countless Pagodas to explore, as well as the grandeur of Saint Mary's Cathedral and the Yeshua Synagogue. For foodie travellers, this destination boasts many flavors to taste - from Mohinga, a rice noodle fish soup, to Laphat Thote, a tea leaf salad.
Where to stay: Ideal for fancier backpackers or "flashpackers", the boutique hostel Bodhi Nava Boutique Hostel & Café is perfect for solo female travellers keen to backpack, but also not miss out on life's luxuries. This chic and modern accommodation boasts rooms equipped with a desk, with some even boasting balconies. The boutique hostel is also a short walk from the Shwedagon Pagoda, so travellers will have plenty to see within the neighbourhood.