Exclusive: Neymar Jr on sustainable fashion and his exciting new partnership
The legendary Neymar Jr is known to impress the crowd on the field with his explosive skills - as Brazil's reigning footballer, and one of the best strikers. Off the field? He's filled with creative juices and holds strong compassion for his family, friends and the planet - which comes as no surprise to his recent partnership with the global brand Superdry. The move that's been called "a landmark moment in their history" - by joining forces, the baller and the fashion brand are hoping to amplify the message of sustainable style on a global scale. Remix's Jiwoo Lee chat to Neymar Jr on his greatest influences, life goals and his thoughts on sustainable fashion.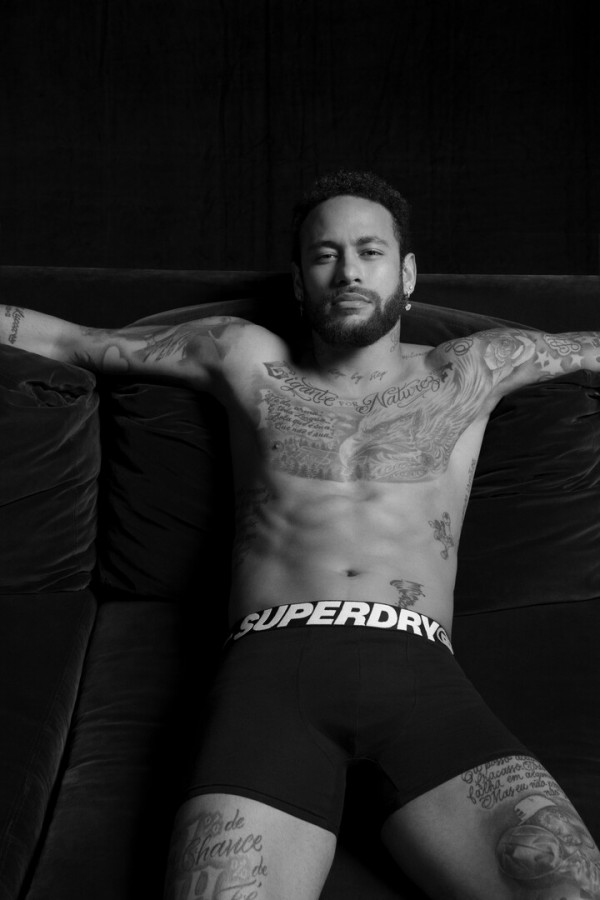 Your father, Neymar Santos Sr. obviously had or still has a huge influence on your football career, what was your childhood like? Was the sport quite a big deal in your family?
I'm a joyful person. I like to be with my family and friends and playing football. When I'm on the pitch, I feel like I'm playing with them or my son. I always try to have as much fun as possible. Even if it's a huge game, a final or things aren't going our way and we are losing. That includes when I lose my temper; everyone's gotten angry playing against friends before, right? I always try to make football enjoyable to play and to watch.
If you had to pick one player, alive or not, who would you choose to play one game with?
There are three who I'd love to have a game with for sure. Messi, Iniesta and Verratti.
You've partnered up with Superdry which is incredible, especially bringing a global-scale spotlight on sustainability in fashion. What does sustainability mean to you?
Sustainable fashion is super important. I'm no expert on this, but I do know how important it is for us and our future. Everyone should be proud to wear sustainable fashion. The pieces within this organic cotton sleepwear and underwear collection are perfect!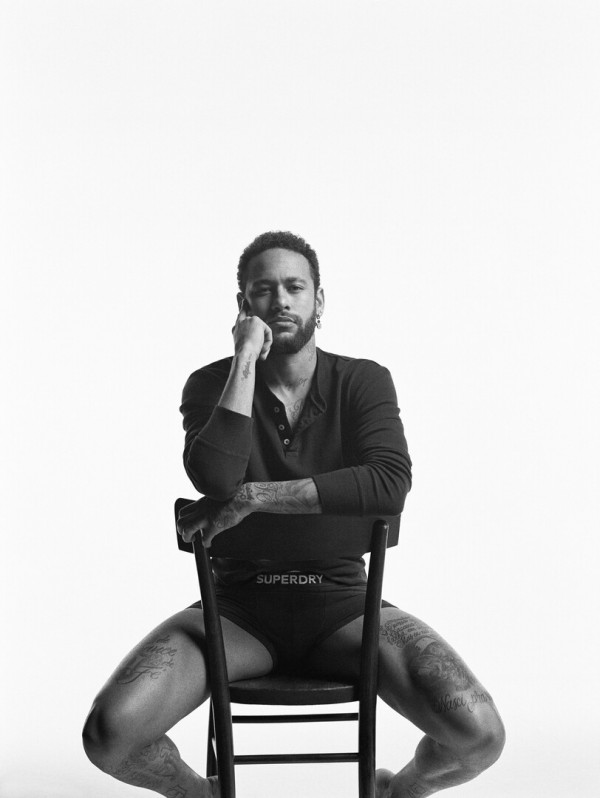 What do you love about Superdry and how does the brand align with your own values?
Superdry has always been different and unique and I believe my style of play is completely different from any other player. I love to dribble but I'm always focusing on the objective, which for me is opening spaces for my team to attack and create chaos in our opponent's team. Ultimately, I have a happy style of play. When it comes to being on the field, I'm a bit of a showman and need to be enjoying myself, that's the most important part for me – as well as the fans! When Superdry first approached me about this partnership, and I learned more about their ambition to become 100% organic, I was honoured to be involved. Superdry is renowned for comfort, which is really important to me and, of course, essential when choosing any wardrobe addition.
You definitely have a unique style on and off the pitch. Do you have any fashion inspirations or icons you look up to or does it come naturally to you?
Beckham! I've followed football since I was a child and David Beckham changed the way players dressed. There are definitely players who had undeniable style, but Beckham always looked suave and, at the same time, unique. He changed football's approach to fashion and mixed it up, opening the door for other players to follow suit.
What are your top five wardrobe essentials?
Boxers without a doubt! Boxers are definitely the one item I most enjoy wearing and the item I wear the most out of everything. Superdry is really comfortable. I'm a big fan of sleepwear anyway, so I could lounge in these pieces all day! My ideal day when I'm not working is chilling out in my sleepwear and listening to music – especially traditional Brazilian music!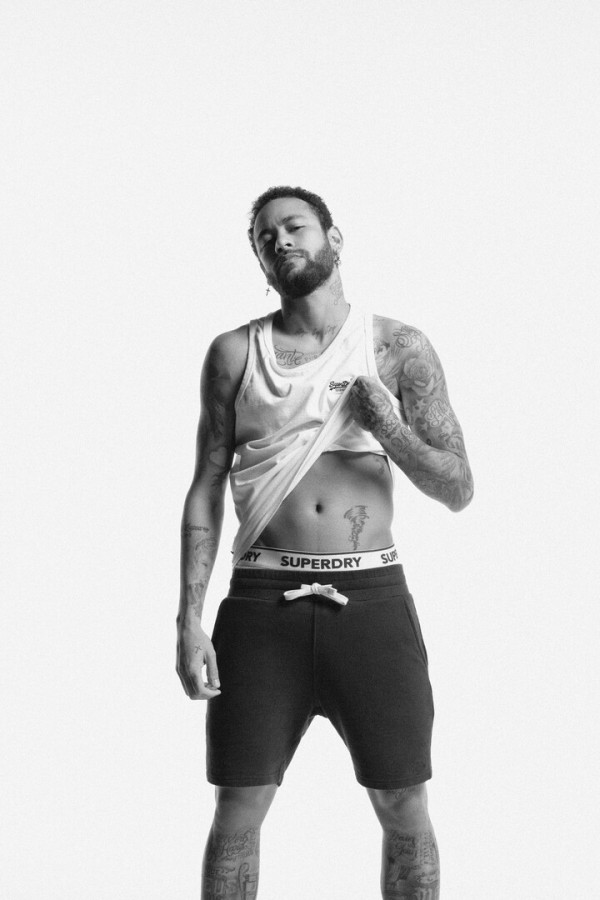 What's something no one knows about you? Any weird or quirky hobbies?
My everyday life is quite simple. I don't stress out about what I'm going to wear. When I go to the training ground in the morning, I just put on whatever I find! When I'm at home, I try to be as comfortable as possible. I'll often be wearing a shirt or t-shirt with underwear and socks … that's about it!
Our latest issue is the 'indulgence edition' of Remix Magazine, how do you like to indulge?
My ideal day when I'm not working is chilling out in my sleepwear and listening to music – especially traditional Brazilian music!
Outside of dominating the football field, do you have any personal goals you can share with us?
I would like people to remember me as happy Neymar Jr! Someone who is joyful and always enjoys playing football. I'm never trying to be better than someone else but always striving to be better than myself. That's the legacy I would like to leave.
Finally, what's your advice on all the young football players out there dreaming of making an international debut?
Take risks. I'm never afraid to take risks. I always tell my teammates and my coaches that it's important to take them. Anytime I get the ball, I try to challenge the defence as best I can. It doesn't always end up well, but most of the time it turns out to be a good move or goal opportunity!
Superdry's relationship with Neymar Jr will see Superdry commit to supporting a cause close to the footballer's heart, the Instituto Projeto Neymar Jr. (iNJR) based out of the Jardim Glória neighbourhood, in Praia Grande, where he grew up. Currently, the non-profit civil association has over 2,000 children registered. Working to expand opportunities for children, adolescents and their families who live in a situation of social vulnerability, through education, culture, sport and health.
Find your comfort while saving the planet one step at a time in-store and online.