art in the dark profile: remix talks to bright calm city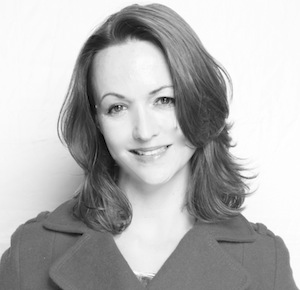 Everyone talks about karma and how things that go around, come around. Well artist
Karen Maurice-O'Leary
has taken this a step further than most of us do by spreading some seriously good vibes throughout the city. Working under the name
Bright Calm City
, she will be debuting the first of her many creations at Art In the Dark 2013, unique and innovative pieces that encourage people to interact and absorb positive messages. We spoke to Karen about the appearance of Bright Calm City at
Art In the Dark 2013
, her favorite spot in Ponsonby and the good vibes she's been spreading over on Waiheke…
Tell us a bit about your practice.
Bright Calm City is where I get to create anything that interacts with public spaces and people. It's all about getting good emotions into open spaces. Whether it's a twist on an everyday object, an experiement in gettng people to spread an emotion, or an installation that weaves in a positive feeling into the environment. It's a state of mind. It took me a good year to even decide on the name of this art label, I get pretty excited when when I hear other people say it out loud, the name itself is a verbal expression of everything I do.
Our worlds are full of messages that say 'Don't', 'Stop', 'Caution', 'Prohibited' – so I've had a play with this and created a sign that gives the public a compliment instead. At the event I will have a digital roadsign out on the road – when drivers go past over the speed limit it will broadcast 'Chill Baby Chill' when drivers pass under the speed limit it will broadcast 'You Rock'. Love that it interacts with the with people passing the event, hopefully give them a bit of a smile and draw them in to this amazing event.
What will you be presenting at 'Art In the Dark'? Can you tell us a bit about this particular piece/s and why it was right for this event?
What do you think it is Aucklanders love so much about 'Art In the Dark'?
Um, everything. It's such a brilliant idea for showcasing local artists. An outside night gallery of stunning shiny things to dazzle and get us all out and about at night. I love seeing all the children out at the event, they add such an energy. It's important to have events of this nature that involve everyone. This event not only celebrates local artists it's celebrates long summer New Zealand evenings and the stunning public parks we have in the city.
As a creative, how do these platforms help you?
They're a huge help, they create an exciting public stage and invite you to jump on it. Perfect. The whole team at Art in the Dark are amazing, the support, attention to detail, they really take on board leveraging the art community and focus time and energy into not only seeting up a great event but getting PR and individual stories out for all the artist. That's a big job, I'm also a Creative Director for public relations agency Starseed so can appreciate how much goes into this event. The way they have grown this platform over the last few years is impressive, it just gets better and better.
In general, would you say New Zealand is ahead, on par with or behind the rest of the world with our support of creatives?
We're getting better, we're a country jam packed with creative talent and we're starting to see much more variation in the support for this – from sites like
www.thebigidea.co.nz
, to the annual art fairs in Auckland and Wellington, Headlands Sculpture Trail in Waiheke and also festivals like Splore, The Buskers Festival, Pacifica and of course Art in the Dark. I still love a trip to Melbourne to check in with a city that has the creative energy aligned to perfection and I'm sure when I get to lay my eyes on New York it will have an entirely new buzz of support for the creatives arts to learn from.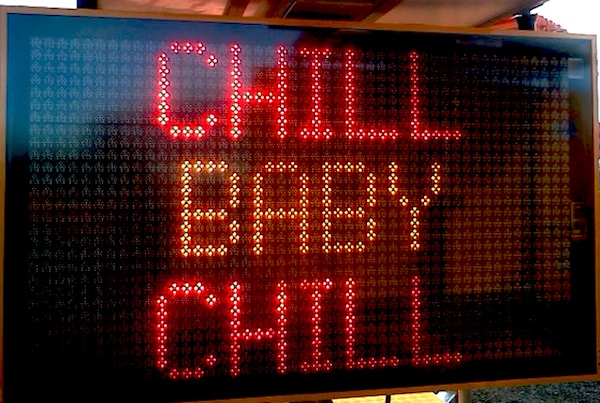 What's your favorite Ponsonby spot?
Little Bird – my god that place is insanely good, I want to move in and just live there. I did a little dance when I heard they were opening. I do also love the tree laden glory that is Franklin Road, it's just beautiful. I was lucky enough to work in a villa on Franklin Road for four years, as it is where Starseed was based. We just moved to Quay Street last month, replacing those incredible trees with a view of the harbour. Pretty lucky, but will miss the Franklin Road christmas lights.
What's your idea of an ultimate summer day?
I'm lucky enough to live on Waiheke Island, my ultimate summer day would be to wake up with the tui's singing and a house alive with the buzz of friends on a stay-over weekend. Take them on an island adventure, my favourite Pohutakawa tree swings on the beach, a swim, tell some tales over a vineyard lunch and involve them in at least one little stunt – at the moment I like cutting out the letter 'A' out of green paper and sneaking them up on giveway signs so the sign reads 'Give Away'. Or drop one of my 'Lost & Profound' wallets – a wallet with $20 cash and a little note telling the finder to do something awesome for themselves or someone else and email me. I'm collecting the outcomes as part of an experiement. About to send some out globally. Can't wait!
If you could meet any two people – one alive and one dead – who would they be? Why?
What a good question, man the options! I would of loved to meet Ghandi, recentely re-watched the movie on him, what a being, such clarity in his purpose, so inspiring. I would also like to meet my mum, she passed when I was young, just one hangout day with her would be awesome to get to know her, sit on the couch with cups of tea and ginger slice (from Little Bird of course) maybe a round of Pictionary. In the living category, I've had a sweet forth form crush on LL Cool J, just can't seem to shake it, but not sure if I could pick LL over Florence Welch. Florence and her music have got me through a lot in the past few years, she's my ginger Jesus! I've been to three of her concerts – it's the closest thing I've felt to a religious experience. I'd love to sneak her one of my 'Lost & Profound' wallets so if anyone has a hook up out there let me know.
How did you get started / into your practice?
It's a natural part to the way I think and act, I've been doing installations in one form or another for many years. Bright Calm City was formed as a way for me to get out all the things in my head that keep me awake at night, it keeps me fresh and alive and is an expression of the way I see things on a daily basis, and the way I'd like to see more things spoken, created, re-invented and challenged. I got started by just doing, firstly I'd start with hellium balloons with positive quotes, I'd drag my partner, Ruatoto (also an artist on Waiheke) out with me. We'd tie the balloons on to things in busy areas and sit back and watch people untie them and take them home, gold! It was my favourite things to do for a while, then things/ideas just started evolving from there. I had no idea where it would end up, I just knew I had to keep going. My friends have been the best support, they get as excited as I do, so great.
What advice would you give to other aspiring creatives in your field or similar fields?
Just keep going, put in the time to make things happen and know that you're giving it the best shot you can. It can be hard with everything else you need to juggle but you know what makes you feel alive. Get out there, be a bit crazy, make someone smile, pour your guts into it all and see what happens. Keep up with Bright Calm City on
Facebook
,
Twitter
and
Pinterest
.