Sitting down with Olympic Gold medallist, Zoi Sadowski-Synnott
The 20 year old Kiwi from Wanaka recently won gold in the women's slopestyle and silver in the big air at the 2022 Winter Olympics, becoming New Zealand's first gold medallist and first to win multiple medals at the Winter Olympics. Remix Editor Amber caught up with the athlete to get to know her a little better and find out where she's going to keep those medals…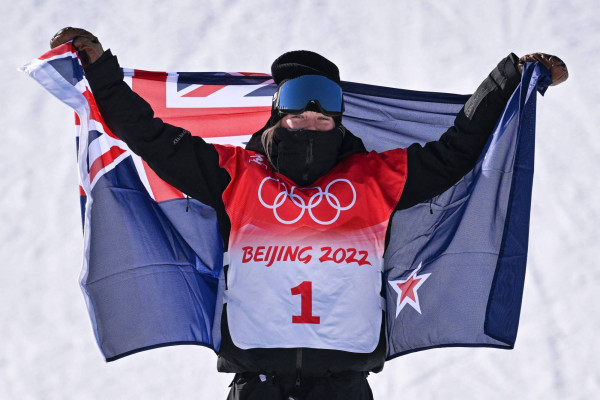 Zoi you've achieved something no other kiwi ever has. How does it feel to have won gold at the Winter Olympics?
Honestly, it feels pretty unreal, it is definitely my biggest dream come true. To have my whole team there with me was pretty sick and all the other women were riding so well, it was awesome.
What was the first thought that went through your head after your run? Did you think you'd nailed it and won gold before you got your score?
When I landed my final run I just felt complete disbelief, when I was in the air on that last jump I didn't think I would be able to land it, then I did and managed to ride away. As soon as I landed I knew that I had won and that my score was going to be good.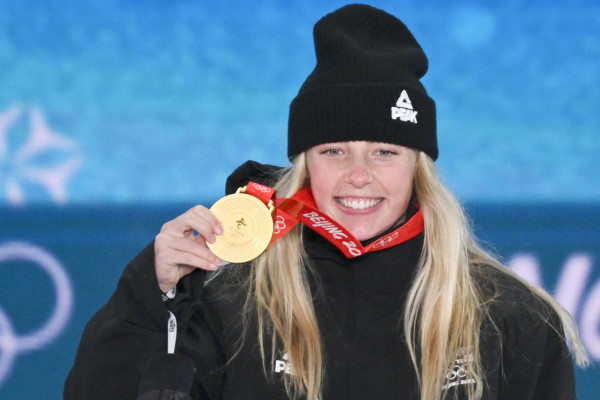 Where are you going to keep your gold medal?
I don't know yet, but I will definitely have to give it to my mum to look after!
You're only 20 and you've already achieved so much, what age did you start boarding?
I started snowboarding when I was eight years old, shortly after I started skateboarding. I started snowboarding because my brothers were into it.
Do you have any pre or post run rituals?
Not really, just before every run I give knuckles to my coach and that's pretty much it. Post event maybe a shoey if the time is right!
What's your hype up song before competing?
The Camp by Trisomie 21. It has been my morning hype up song all season.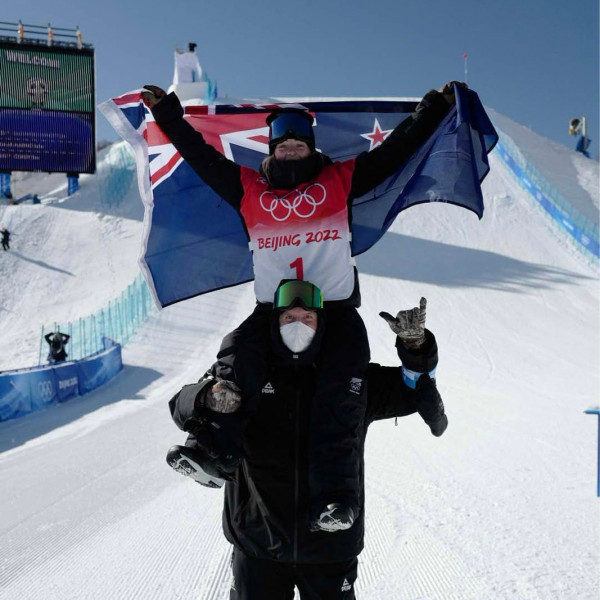 You're now going to become an idol for hundreds of people around the world but who have you idolised growing up?
I have always idolised my mum because she is a really hard worker and sticks to her values and I respect her a lot, she's an amazing role model.
You're from Wanaka, what's the first thing you'll do when you get home? What's the first thing you'll eat? Who's the first person you'll visit?
The first thing I will do when I get home is go and sit by the lake and soak in the views while eating some sushi from Yohei. The first people I want to visit are my family in Wānaka and then go to Auckland to see my older sister Reilly.
What are five things you can't live without?
Headphones, peri peri mayo, my phone, my cons (converse sneakers), and powder days
When you're not on the slopes, what can you be found doing?
Skating or surfing or absolutely nothing, just straight chilling.