Remix spends an afternoon with SIX60
Rustic motorbikes scattered haphazardly around an iconic Auckland city workshop and an aroma of petrol and testosterone in the air set the scene for our Remix photoshoot with the boys behind the biggest band in New Zealand. We asked Matiu, Eli, Ji, Marlon, and Chris to spend an afternoon with us so we could capture them at the peak of their anticipation for the recently released documentary SIX60: 'Till the Lights Go Out'.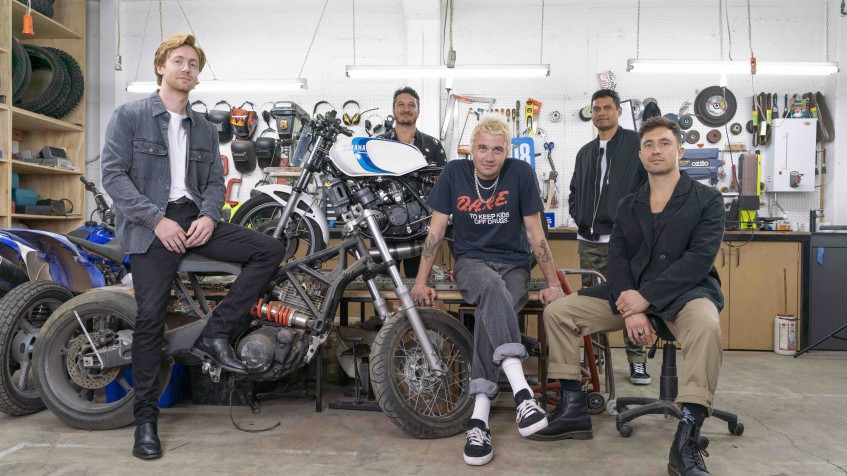 "When we started off as a band, we had no plan on it becoming our life. It was literally five dudes that were just jamming one day, with no musical background, apart from a handful and in limited ways," says lead vocalist Matiu Walters, sitting on a mustard yellow mid-century sofa next to bandmate and bassist, Chris Mac. When asked how the biggest Kiwi band of all time began, it comes across as an effortless byproduct of flatmates having fun, "We just loved playing music. We loved playing live and we loved the reaction and the joy."
Bands very few and far between reaching the level of success SIX60 has in the last decade. With a cult-following of fans that stretch from Dunedin's iconic student streets to the riverside streets of Amsterdam, their music has thrilled, comforted, and brought joy to millions. While you're more likely now than ever to walk past one of the boys in the local pub, travel restrictions haven't stopped the band from reaching their international fans too. The recently released documentary, Till The Lights Go Out, gives fans everywhere a glimpse into their lives on stage and off.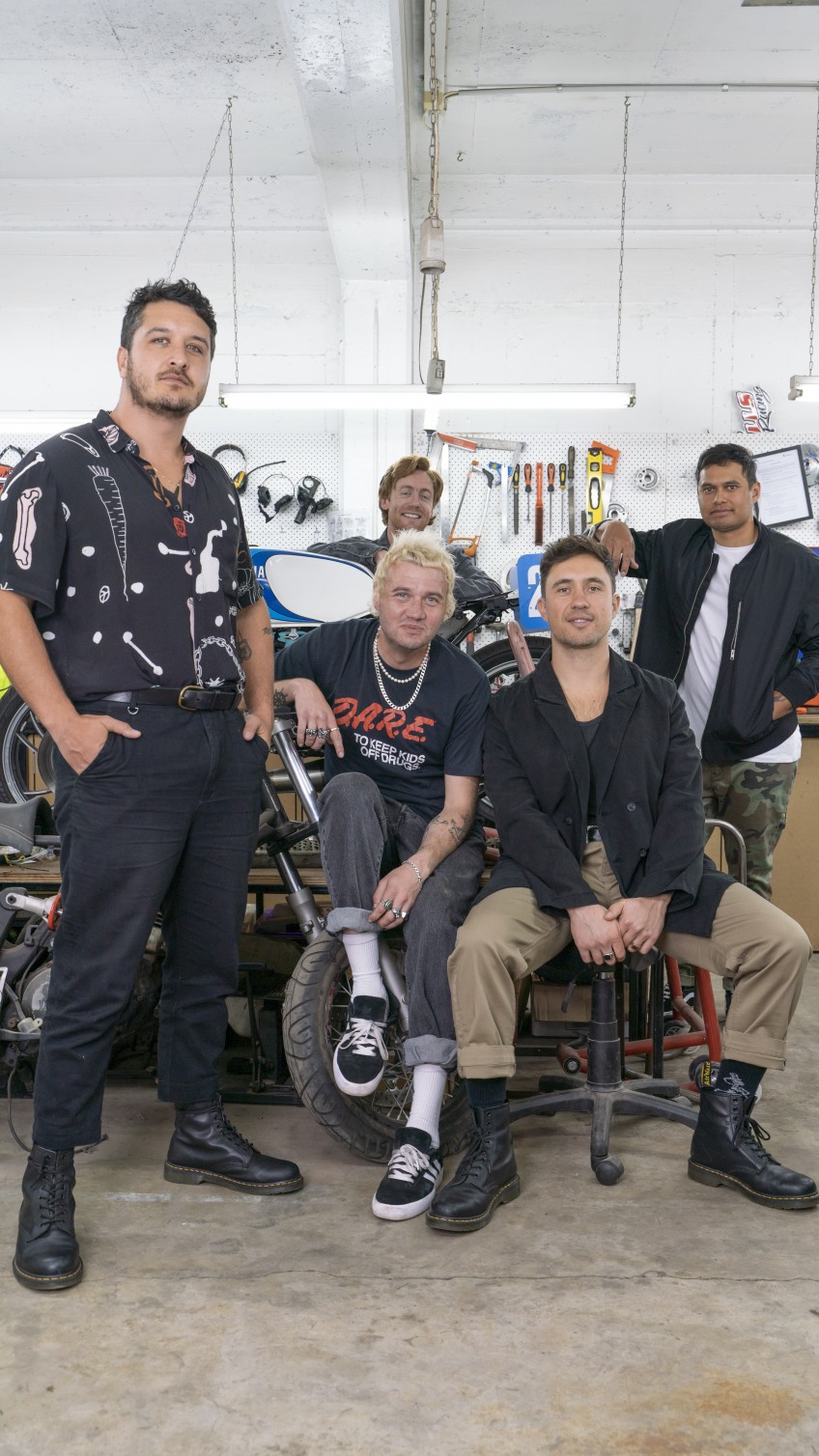 Having camera shadows for over two years admittedly meant the doco captured the good, the bad, and the ugly. "It's a five-way marriage of sorts and being married to one person's difficult enough. You add other people into that and you've got to figure out how to put up with each other, love each other, hate each other all in the healthiest of ways," says Chris. "You definitely see a bit of that throughout the film. There have been times when we've all been sick of each other, it's impossible not to."
But the band don't just appear to be stronger than ever, they actually are. In a classic Kiwi lad comparison, they liken themselves to a rugby team, admitting the early days they used to jam in the changing rooms post-rugby match. "We look at ourselves as a team and sometimes you throw, you know, a bit of a loose ball here and there, but for the most part, you know where you're heading," says Chris.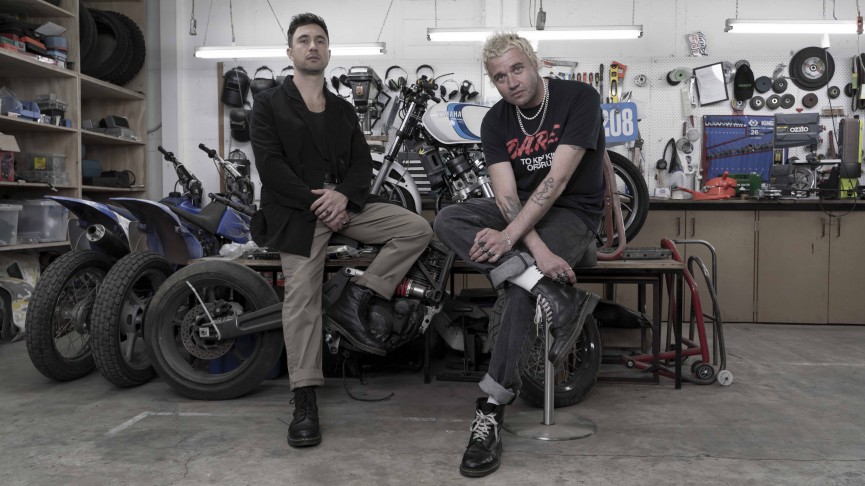 They've come a long way since muddy clubroom gigs and covering Katchafire and Shapeshifter The Cook. In 2019 the band achieved stadium sell-out status with 40,000 people attending their summer Western Springs concert. Naturally, one assumes this would be a band highlight, but endearingly, Chris admitted it's the small moments no one else witnesses. "It's the times backstage where you're laughing at something that isn't really that funny, but you will, for some reason start crying. Or like someone getting lost while on tour in another city. The times that you will try and explain to someone about how great or funny it was and they'll just look at you, like 'that's not a great story'. Those moments are the most memorable."
Throughout the afternoon, I noticed the boys' attitudes sat firmly on a fine balance between humbled and motivated. It's no persona or front, SIX60 truly are just a bunch of good guys who happen to make incredible music. With Western Springs sold out twice under their belt, of course, they have Madison Square Garden, Wembley Stadium, and some Grammys on their hit list, but their goals remain about the music. "I mean, it's important to keep those grander schemes and ideas alive," says Matiu, "but those are merely driving points, it's a little simpler than that. We're like, where's the next risk we can take with our music. It seemed to serve us well so far."
After spending an entertaining afternoon with the boys behind the band, one thing became evidently clear… SIX60 are living legends and they're not slowing down. Watch as they confidently cement New Zealand into the music hall of fame forever…
To keep up with SIX60 and news on their film, head to their page here...
Credits:
Interview & Words by AMBER BAKER
Photography by SAM LYNCH
Videography by TRENT HALL @_trenthall_
Special thanks to The Tuesday Club for the location.