*JOY* is an artist you'll want to connect with
Joy can mean many different things to different people, but for *JOY* the artist it means following his passion in the pursuit of creating music that he loves. *JOY* doesn't make music to appeal to the masses, but rather because he enjoys the process of it. He is, quite literally, making music for the sake of making music.
Known only by his artist name, *JOY* is not only an alias but a lifetime project and lifestyle that he is committed to. "I will write tunes and music for the rest of my life, no matter what" he explains. *JOY* wants the listener to get involved in the tunes he makes, and find a sound, space, rhythm and groove of their own understanding.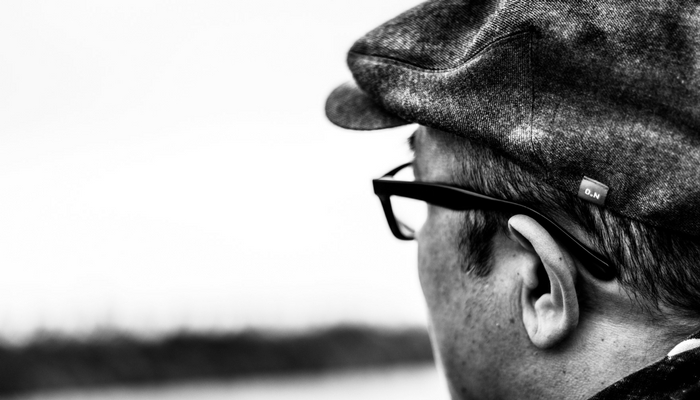 *JOY* has a unique and distinctive sound, not unlike a quirky cross between Little Dragon and Cornelius with a dash of The XX, however we can't help but think each listener will hear his music slightly differently and interpret it in their own individual way. *JOY*'s tunes are bold and brave, ranging from deep, gritty beats to soft piano, all with a dash of synths and vocal cuts, taking the listener on a journey full of Kiwi and Japanese influences.
The 'Music To Live For' E.P was released in October, closely followed by the release of the 'Ghost E.P' this month. Featuring Christchurch musicians Harry Harrison and Naomi Hnat, along with *JOY*'s resident vocalist Lucy Hiku, this pre-summer soundtrack has been made purely for listeners to enjoy. The next E.P. is still in the studio process, but listeners can expect a release in late December.
While there are currently no live performances locked in, *JOY* has plans to one day showcase his music for a live audience, and envisages accompanying a live orchestra one day. His music is available on Bandcamp and Spotify, or listeners can head over to *JOY*'s website, here, to enjoy his latest E.P. Like what you hear? You can download his single 'The Music to Live For', here.
As well as the release of 'Ghost' and the December E.P., fans can expect a further three E.P. releases in February, March and April. Keep your eyes and hearts open because *JOY* is one artist you'll want to connect with.