Remix chat to Kyle from Real Housewives of Beverly Hills
Remix NZ Editor Amber Baker spoke with the Real Housewives of Beverly Hills longest standing housewife, Kyle Richards, to talk lockdown, love and the crazy scenes from the RHOBH season ahead...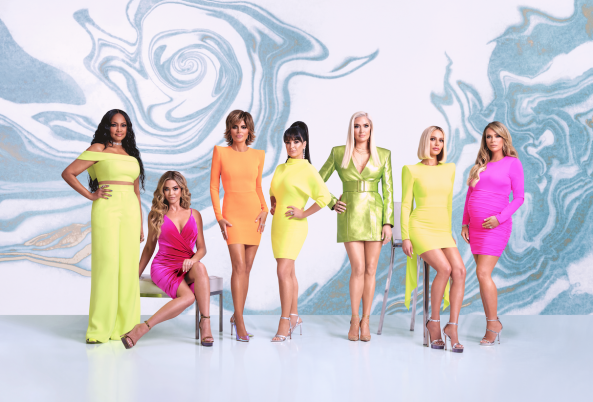 How are you doing? Are you still in lockdown over there?
Yes, we're still in lockdown and I think things are starting to loosen up a tiny bit, but no restaurants or anything like that! I actually haven't gone anywhere... I started not going anywhere about a month before it all even started, so I've been home for like three months [laughs].
That's a long time to be at home... Be honest, what have you been wearing everyday?
I haven't been wearing my PJ'S but I've worn a lot of sweatpants and t-shirts, or cardigans if its colder out. I've tried in the last week to put on jeans, but I did gain 10 pounds [laughs].
I've been working out so hard everyday, but I'm eating! The biggest thing is we have our meals together, my family and I are really having fun cooking together and learning new recipes. So I'm not on a diet... lets put it that way!
You're not alone, I think everyone's put on quarantine weight! So the new season of RHOBH is out here in NZ now, what can we expect from you ladies this time?
Oh my gosh! Well this season started out rough for me. I really feel like everybody's been coming after me and just kind of piling on top of me, but I'm strong.
I've been doing this a longtime, but I have my moments where I break down and it hurts, you know? I don't want to look vulnerable with this group, but you gotta be careful. It's a really strong season and there's a lot going on with everybody. The viewers really seem to be enjoying all of our torture and frustration! [laughs]
There's a few new ladies in the group now too like Denise Richards, did she become a fast friend of yours... or not?
No. The truth is, we didn't have an issue before filming. We were fine, but it was something stupid and small but she quickly did a 180. I'm not really sure, but a lot of stuff happens this season and a lot of relationships change and some get stronger and some people's relationships, simply won't be able to be repaired after this.
You go to Europe! What happens in Rome?
Yes! We went to Rome and I absolutely loved Italy so much. It's obviously a beautiful city and we were all excited to go on this trip, but something happens there... Someone drops a bomb about something and it basically ends up being a huge disaster of a trip! I can laugh in this moment about it, but when its airs, it's not going to be fun to watch...
How is life now without Lisa Vanderpump and her dramas?
You know, it felt weird without her. It's the tenth year on the show and she's not here, but once the show started and were filming, stuff starts happening and you just don't think about it anymore.
On a personal level, of course I think about her, but regarding the show, no, there's too much going on to think about that.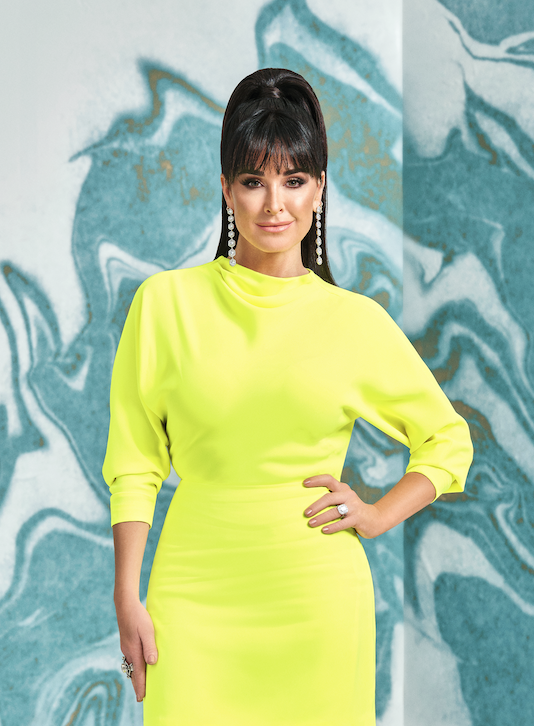 You're the longest running member of the RHOBH... what's been your absolute favourite moment being a part of the show?
Hmmm my favourite part of being on the show... well, I've gone on some beautiful trips over the years! I got married at 18, and had a baby at 19, then I got divorced and married a second time - and we have three more children now - but when you're married that young and become a mom that young, it was hard. I didn't get to do girl trips and all that!
I was an actor my whole life and went from my last movie back to being married and a mom. So I never got to do the girl trips, so that stuff is fun for me... when we travel all together, we laugh, we have fun! Its just probably the best part of the show, in saying that, it's also probably where some of our worst moments have happened.
You're designing your own fashion line, can you tell us a bit about it?
I decided to do a clothing line with a designer that I carried in my retail store that I ran for years and who I was always a big fan of, not only the things she did but she's a great person. I thought she would be the perfect person to collaborate with!
We both love a lot of colour and animals and nature and I wanted to be comfortable but look beautiful and I think most women want to feel like that. So we both incorporated our energy and style into that and came up with Kyle x Shahida.
Were you wearing any of your pieces while filming the latest season?
Yes definitely! I wore them throughout the season, for sure. Lots of floral and floaty things, I started getting into more structured things as well.
It's been a lot of fun, very overwhelming during the season though because I was shooting the Halloween movie and The Housewives at the same time, while doing the clothing line! I feel like I was just walking around like a zombie for a lot of the seasons, its worth it in the long run.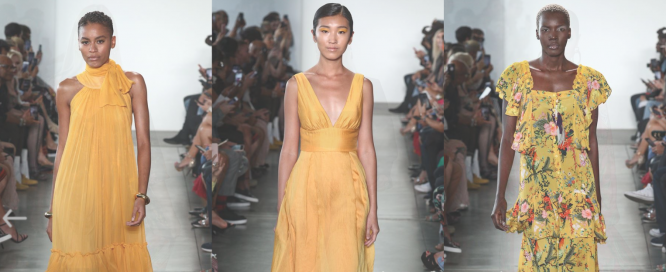 How do you wind down when things get so hectic like that?
I have to exercise everyday for my sanity! I have anxiety so for me, exercising is just a lifesaver. It used to be about my weight and then it became about my health. So I have to exercise everyday and I have been meditating a lot in lockdown which is something I've always wanted to do.
I also really feel like it helps me a lot to just be with my family... quality time with them, watching TV, cooking dinner, and laughing with them is the best way for me to relax and get rid of any stress that I have.
What other labels do you love to wear? Are there any sort of big brands that you are a big fan of?
One of my favourite designers that I love to wear is Alex Perry from Australia, he has the most beautiful dresses, I mean I have so many of his things in my closet, I just love it. It depends on my mood, I always joke and say I'm half rockstar, half librarian, because sometimes I want to be very conservative and tailored and other times I want to be colourful and a little more edgy. And Camilla is one of my favourites too, she definitely inspired me with my own line.
We love those labels too! Have you been to Australia or New Zealand?
I have not been down to NZ or Australia, I really wanna get there! You know the world's kind of turned upside down right now, but I do plan to head that way one of these days... we'll see what happens.
Catch Real Housewives of Beverley Hills on Bravo, Tuesday's at 8:30pm