In conversation with Bex & Carena West, the women behind Clique Fitness
Created in 2017 by sister duo Bex and Carena West, CLIQUE Fitness is the successful outcome of a need for functional, fashionable, and affordable compression tights available to a full range of sizes. Since its inception, the activewear brand has grown exponentially, and like any business with an eye on the future, they embarked on a sustainability journey which continues to this day. Remix caught up with Carena to dive deeper into the kiwi label making waves in the active scene.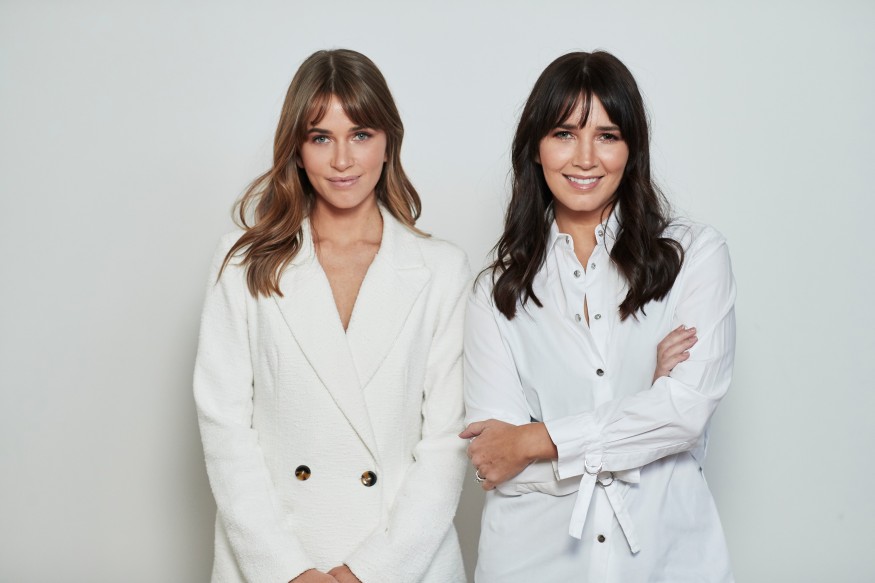 How did you originally get into sustainability as a career direction?
Back when I went to college, 'sustainability' as a course of study was not prevalent like it is tod
When did the CLIQUE Fitness sustainability initiative first take flight?
Because sustainability is a value we both hold in our personal lives, it was brought naturally through into the business. We started with using home compostable courier bags made from plants and then began to introduce more environmentally friendly practices as we grew. We changed the design and composition of our garment packaging and then began a mission to develop a recycled fabric that was breathable, comfortable and would yield the compression benefits that our original (non-recycled) fabric provided.
How long did that process take?
It took us over nine months to get the fabric just right, and in 2019 we were ready to release our first pair of high-performance tights made using post-consumer recycled bottles. We released our first recycled product in January of this year, and now all of our high-performance compression tights and sports bras are made using RECOFLEX certified fabric. This certification is given to clothing and accessories that meet minimum sustainability requirements, where the products are composed of materials with at least 60 per cent recycled or otherwise sustainable origin.
Was it something that you had always wanted to do with the brand, or did it come as part of personal evolution, a lifestyle change?
Thinking sustainably was something that came naturally to us, and we try to better ourselves and the business as we grow. A growing business, especially one which manufactures clothing, is innately detrimental to the environment, so finding ways to offset the cost of creating a product is where we are always researching and developing. Not only do we now create all of our compression tights and bras from post-consumer recycled bottles, but we have also partnered with a carbon offsetting company, CarbonClick, which allows customers to offset their carbon personally at checkout.
I noticed you have an OffSet button at checkout now, benefitting CarbonClick. Has it been embraced by your customers? It's such a great – and easy – idea!
Yes! We've noticed that our customers are becoming more and more environmentally conscious. When we added the button to our website we weren't sure how much pick up we'd actually receive, however it's been a fantastic tool for us and our customers. It's clear to see that people are becoming more aware of their environmental footprint, so providing them with the tools to neutralise their purchase is a step in the right direction. When CLIQUE customers choose to offset at checkout it adds two dollars to their cart and CarbonClick which makes it really easy to see where that money is going. Being transparent about how the money will be used and where it creates trust between us, CarbonClick and our customers. It's also super easy to install - we recommend it for any eCommerce site wanting to make a difference!
Did you work with a consultant on the process, or put in the research time yourselves? It seems like such an arduous but worthwhile process.
We haven't worked with a consultant per se, but the people we are surrounded by care about their environmental impact too, so we are lucky enough to have them step in to share ideas, shed light on changeable processes and question our current choices.
Have you got any new initiatives coming in the new year for CLIQUE?
2020 has been such a wild ride, but we have still managed to stay true to the brand which we are incredibly proud of. 2021 brings a range of new collections made predominantly from fabrics containing recycled fibres, and we are going to continue doing R&D in the sustainability space. Now that our core collections are meeting our sustainability goals, we plan to move some of our other products into a recycled/upcycled category too and hope to create some new partnerships with other brands doing good stuff. Exciting times ahead!