Woman Crush Wednesday: Winnie Harlow
Winnie Harlow, a 22-year-old beauty hailing from Toronto, Canada, has the modelling world in the palm of her hands.
You'll catch Winnie's face on magazine covers across the globe and even featured in Beyonce's incredible visual album, Lemonade.
She regularly shares her modelling achievements and gal pal snaps with friends like Ellie Goulding, Hailey Baldwin and Bella Hadid, to her whopping 1.7 million Instagram followers.
We're predicting 2017 is going to be big for her, Winnie is this week's Woman Crush Wednesday…
1. She's got an inspirational story
Winnie was diagnosed at four years old with vitiligo, a chronic skin condition which has portions of the skin lose their pigment. She told the BBC, 'I think I was born with confidence and it was just something that I lost when people made me think I shouldn't be confident. My whole childhood I never thought anything was different about me - when I started going to school I was teased for being different and that made me think something was wrong with me.'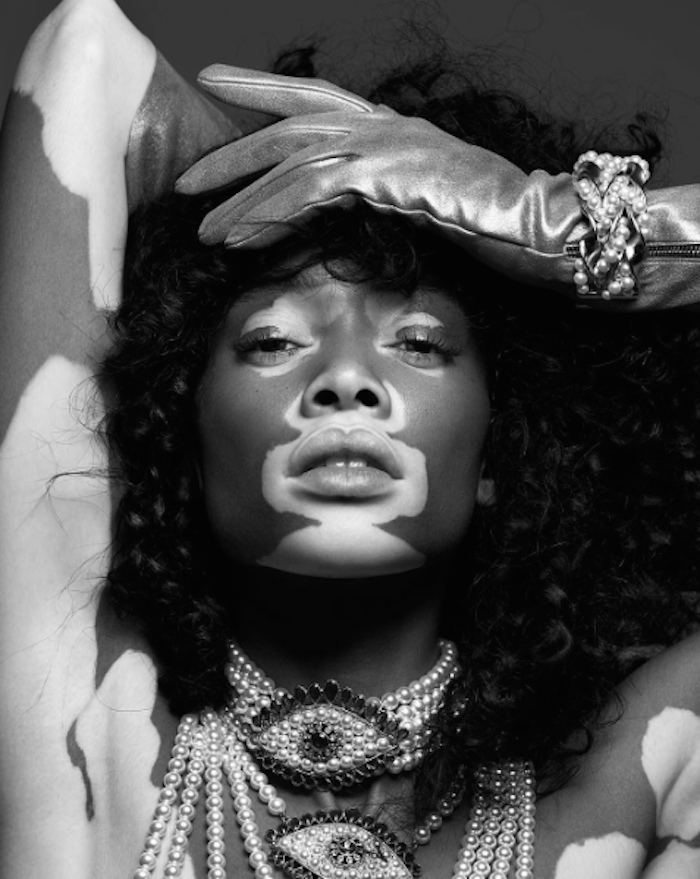 2. She's a Next Top Model
Winnie was part of the 21st cycle of Tyra Banks' reality TV show, America's Next Top Model. She may have placed sixth on the series back in 2014 but it has only been upwards for this rising star. Alongside Winnie's other achievements and projects, she has now many magazine covers under her belt, most recently for Elle Magazine - Canada.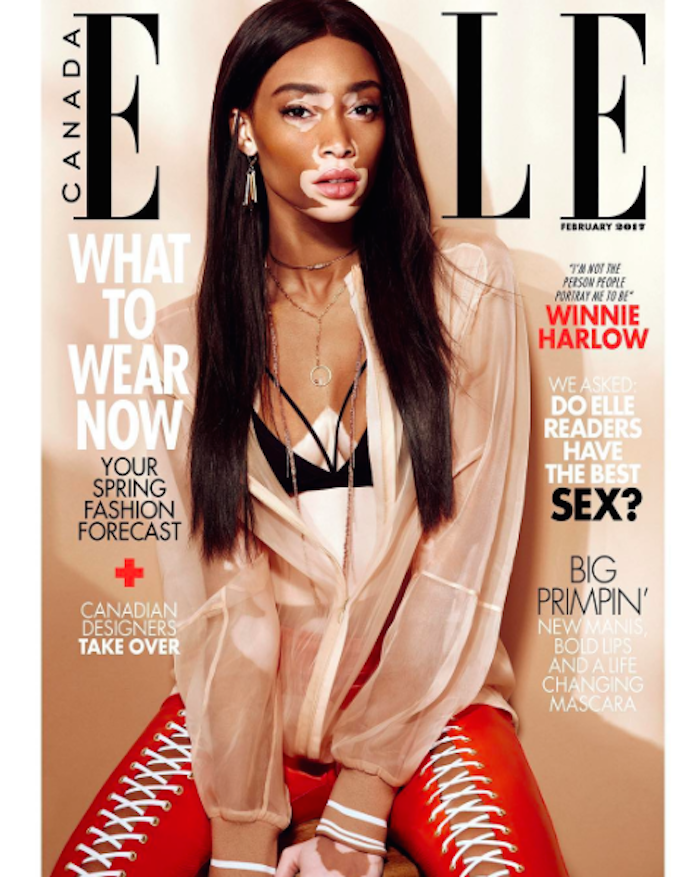 3. She went on a mission to Kenya
Last year, Winnie went to Africa to visit the sites that the WE Movement aids, alongside YouTuber Lilly Singh and actress Bridgit Mendler. Winnie posted that she was indulging and learning a new culture while on her trip. She later spoke at WE Day in front of 40,000 students in her hometown with Lilly and fellow fashionista Zendaya.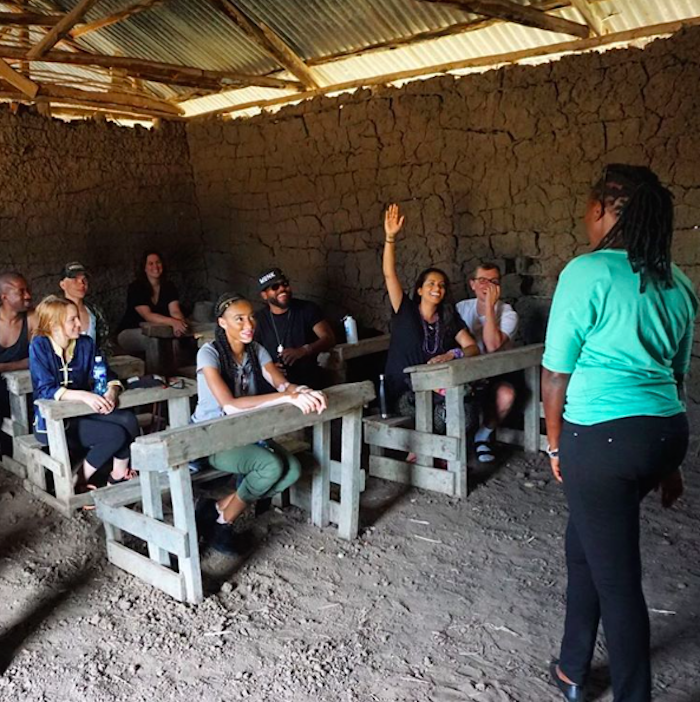 4. She's a BBC Woman of the Year
BBC named Winnie as one of their 100 Woman of the Year in late 2016. While talking to BBC News she explained, 'people have an idea of who I am or what I should stand for solely based on how I look or what they've heard about me - that's not necessarily who I am.' Winnie concluded that her skin condition doesn't define her.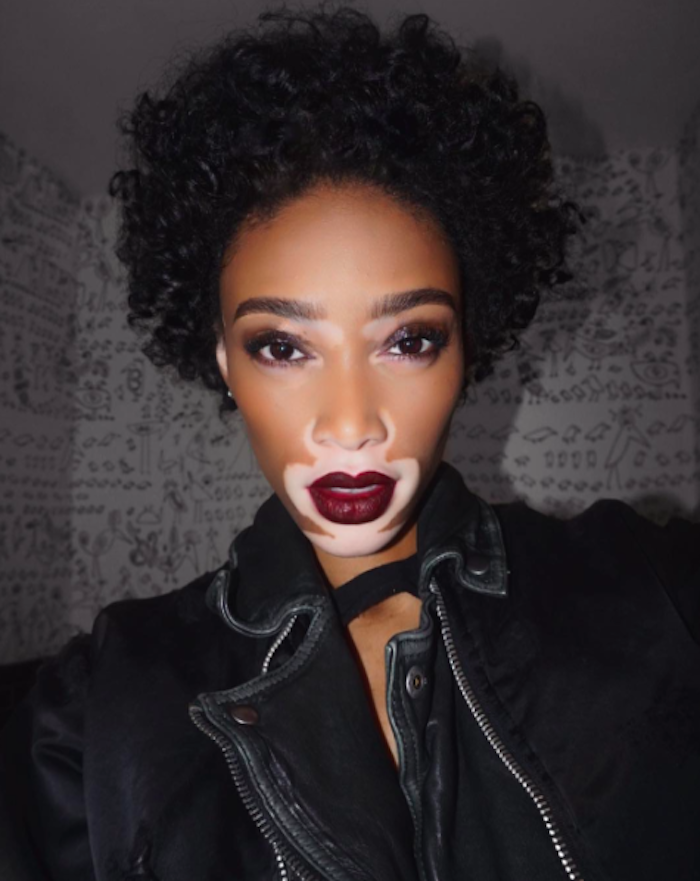 5. She's the IT girl on and off the catwalk
Winnie is a main fixture in the fashion world - on and off the catwalk. The Canadian model has been a fixture at the recent fashion weeks in Paris where she walked for H&M for their 'Love Inspired' show alongside the Hadid sisters. A few weeks earlier, Winnie also lead emerging designer Matty Bovan's show at London Fashion Week. There's no denying her model star power!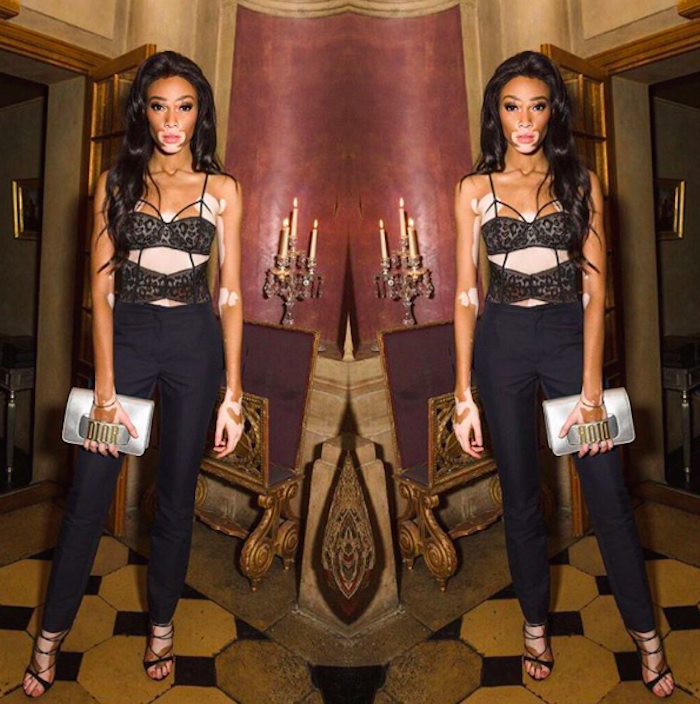 Photos @winnieharlow
Feature image courtesy of Huffington Post