Get cultured this November: A play and a performance you must see!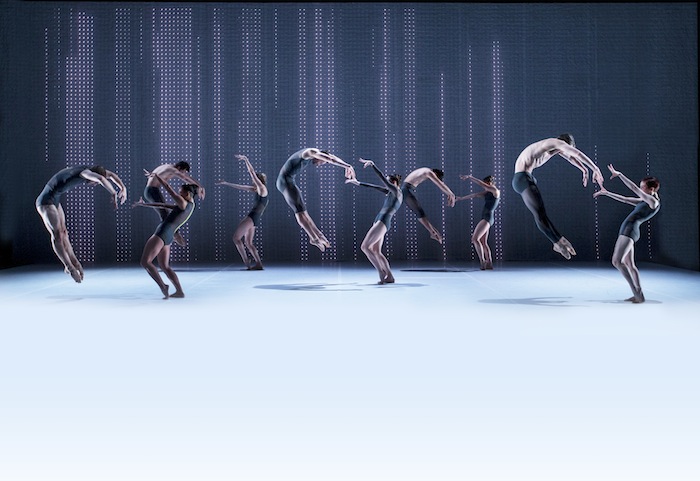 There's so much going on in Auckland this month that it's easy to overlook some of the amazing things happening in our city. Of all the amazing shows and events, two 'sung' out in particular, which we think you should head along to this November. One is a beautiful, dynamic and physical dance performance by Sydney Dance Company, the other a play from a much-loved Kiwi writer and director. Read about them below… we also have a special offer for each, especially for
Remix
readers.
2 One Another by Sydney Dance Company
Details:
November 13 – 15 at ASB Theatre, Aotea Centre Auckland Live.
Buy tickets here.
Beautiful, dynamic and highly physical,
2 One Another
is performed by 16 of the best contemporary dancers in Australia, including multi-award winning Charmene Yap, Gisborne-born dancer Alana Sargent, and New Zealand School of Dance graduates, Thomas Bradley and Jesse Scales. It's produced by Sydney Dance Company Artistic Director Rafael Bonachela. The performance is set against a stunning digital backdrop of motion design and animation, featuring an exceptional soundtrack - seamlessly embracing Baroque to electronica - shot through with poetry fragments created and utilised during the development of the work. [video src="http://youtu.be/VjsDH3HrRzo" size="auto"]
2 One Another
premiered in Sydney in March 2012, and has since toured to every state and territory in Australia,in addition to nine cities across North America, South America and Russia. In 2015 the show will tour to Europe and return to South America. But first it's our turn!
Reward for Remixers!
We've got a double pass to give away to the opening night next Thursday 13th November. Simply tag your friend you want to tag in the comment box below to be in to win!
Pure and Deep written and directed by Toa Fraser
Details:
November 12 – 23 at Herald Theatre.
Buy tickets here.
Celebrated New Zealand film director and playwright Toa Fraser returns to the stage with the highly anticipated premiere of his new play
Pure and Deep.
This independent sequel to the iconic kiwi classic
Bare
is long overdue and comes hot on the heels of the New Zealand premiere of his internationally acclaimed feature film
The Dead Lands
. Toa Fraser has been long celebrated as one of New Zealand's most treasured writers and directors. It was his second play No.2 with its subsequent film rendition that catapulted him into the international arena winning numerous awards and paving the way for his second award winning feature
Dean Spanley
. But he cut his teeth on his first full-length play – the hugely successful two hander
Bare
. Described by
Metro
magazine as an 'an instant classic' this went on to tour extensively and win awards.
Pure and Deep
plucks two characters from this late 90's era and presents them right here right now, facing the contemporary quandary of how to find meaningful, lasting relationships in a hyper-connected world.
Reward for Remixers!
$5 off the full price tickets to any performance using the special code: BARE. To access the offer, simply visit
www.ticketmaster.co.nz
, search for
Pure and Deep
and enter the special offer code where prompted. This is also redeemable when booking over the phone on 09 970 9700 or in person at the box office. Service fees apply.