Review: A first-timer's Synthony 2020 verdict
Last Friday, following seven sold-out shows since its 2017 launch, Synthony returned bigger and better than ever for its 10th show, as part of Auckland's Elemental Festival. Scaled up to meet demand, this year's Synythony was relocated to Spark Arena to accommodate the sold-out crowd of 6,500.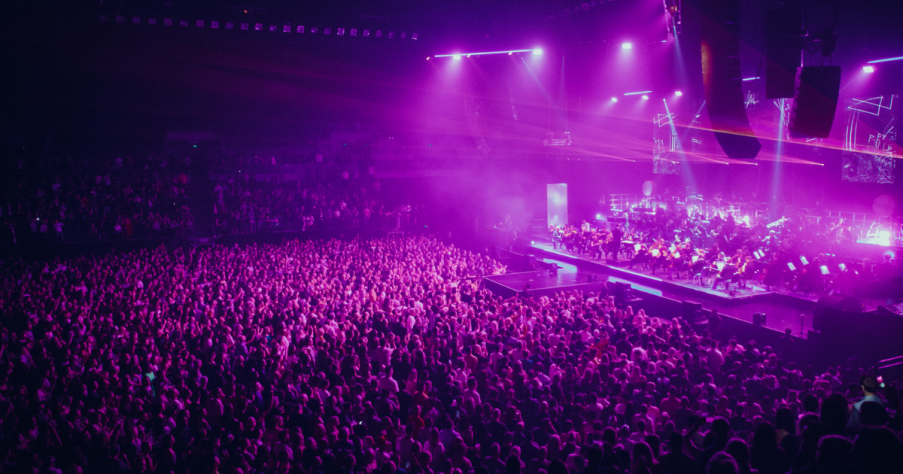 For the Synthony unacquainted (like I was), the musical showcase, hosted by George FM DJ General Lee, takes the most iconic dancefloor fillers and reimagines them like never before - with an orchestral twist.
Conducted by ​Peter Thomas​​, the line-up for the Auckland show features DJ sets by ​Greg Churchill​, ​Dick Johnson​, and ​Otosan​, plus guest performances by ​P-Digsss​ (Shapeshifter), ​Jason Kerrison​, ​Laughton Kora​, ​Jenny B (Corona), ​Ria Hall​, ​Helen Corry​, ​Cherie Mathieson​, ​Nate Dousand​, ​Ella Monnery​ and Lewis McCallum​.
The verdict
A record of sell-out shows, rave reviews and a promise to be their "most ambitious production yet"...my expectations were naturally high. I did not leave disappointed.
From the first set, I was sold, along with the rest of the packed-out stadium. Hands were in the air right from the opening strings of Fatboy Slim's iconic 'Right Here, Right Now' to 'You Got The Love' 75 minutes later, and of course the encore we all came for, 'Sandstorm' by Darude.
Unlike previous years, this year's Synthony meant something more. Not only did it pay homage to the dance anthems that defined a generation, it was the first stage in the world to unite a crowd of 6,500 with over 200+ local artists and crew. The sheer musical brilliance aside, this was true cause for celebration. After a rollercoaster of a year, musicians and revellers could finally come together.
It's difficult to put into words the technical excellence of what founder Erika Amoore and her team have put together. Track after track, the Auckland Symphony Orchestra seamlessly transformed pulsing club anthems into orchestral performances.
There's something about hearing songs you've known and loved for years played by an orchestra. Of course, crowd favourites like 'Rhythm of the Night' and 'Feel The Love' are already a guaranteed party, but add a 80-piece orchestra to the mix and it's an experience in a league of its own.
Set to a backdrop of immersive light and laser effects, Peter Thomas picked up his baton and conducted an orchestral extravaganza.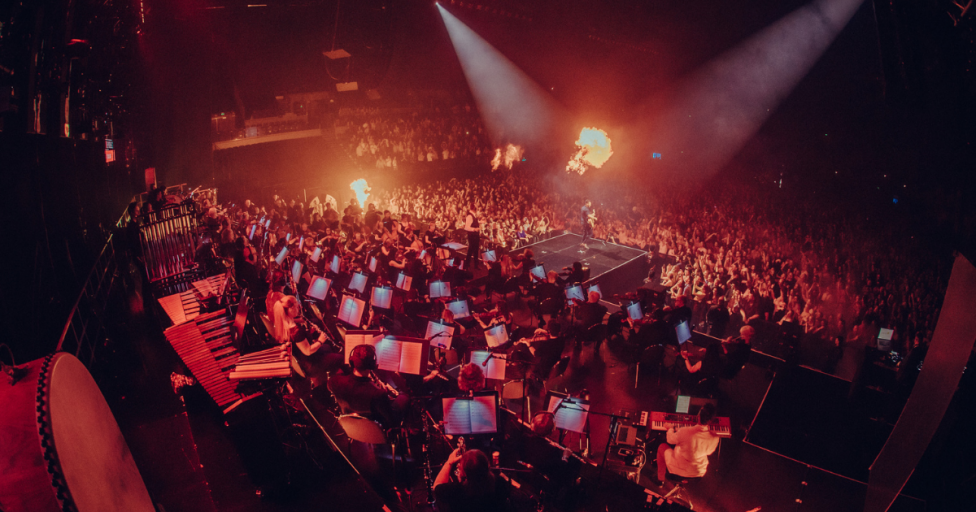 In an unexpected twist, my personal highlights were arguably not the much-hyped 'Sandstorm' but 'Rhythm of the Night' featuring Italian signer Jenny B and 'Losing It' with Japanese-inspired drumming group Kumo Taiko. The 1.5 hours of high energy, culminating with Sandstorm, tipped me into state of euphoria, which already has me chasing the next date (it's in Hamilton, by the way).
I don't think a single person in the Arena wanted to go home, and rightly so. Call me a Synthony convert! Bring on the rest of the tour.
2020/21 dates & locations:
Saturday 12th December, Claudelands Arena, Hamilton
Friday 12th February, TSB Arena, Wellington
Saturday 20th March, Horncastle Arena, Christchurch
More to be announced!
Synthony.com