The Elemental festival is set to expand your horizons
Extending into November, Elemental AKL festival is set to expand your horizons, make your taste buds swoon, and breathe new life into the city.
Set to bring a veritable feast of unforgettable gastronomic, cultural, and artistic experiences to Auckland, this year's Elemental AKL festival features over 30 free and ticketed events, transforming the city through arts, eats, and beats. Running through the month of October and now extended until November, the schedule promises an exciting and diverse range of events for all to enjoy. Last year's festival was a genuinely exciting development for the city, bringing a much-needed injection of culture and happenings to winter, and this year, we can't wait to see the same vibrancy come to life in spring. Here are a few of the events you don't want to miss…

MARY POPPINS THE MUSICAL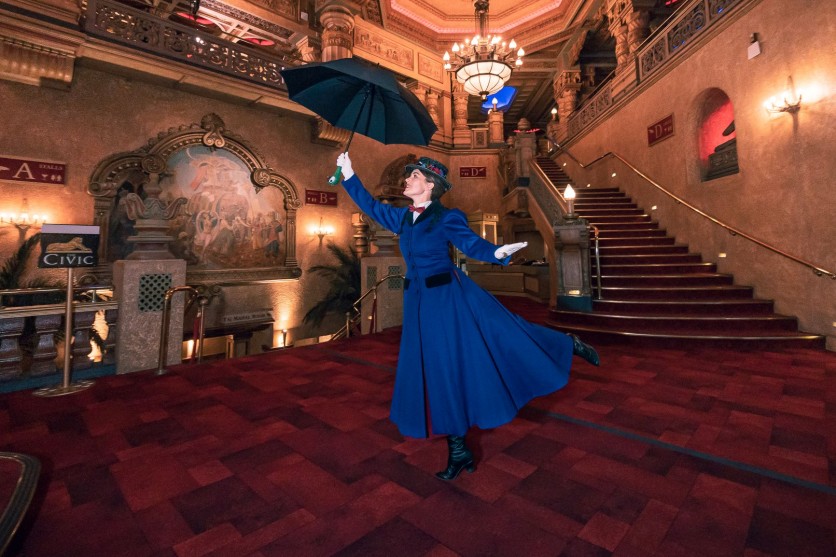 One of the best-loved musicals of all time, Mary Poppins is flying into town this October, to delight musical theatre fans of all ages. Lighting up the stage at The Civic, this supercalifragilisticexpialidocious stage extravaganza has been wowing fans and winning awards since it first hit London's West End in 2004. This magical new, New Zealand production is being presented by the same people who brought you last year's sold-out season of Les Miserables - and Mary Poppins promises to be just as popular, with its dazzling special effects and unforgettable songs. Enjoy this thrilling adaptation that has been brilliantly brought to life from P.L. Travers' stories and the classic Walt Disney film, courtesy the dream team of Cameron Mackintosh and Downton Abbey creator, Julian Fellowes. Be sure to book early so you don't miss out on your spoonful of sugar.
Friday 16 August - 2 November.

STREET KAI ON TUKUTAI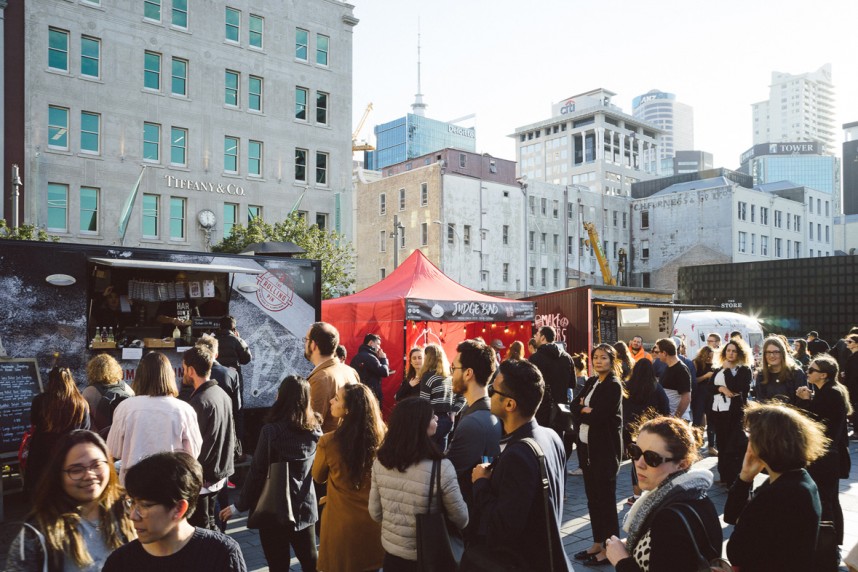 Gather up your friends and family to celebrate the growing popularity of street food at this one-day food festival in the heart of Auckland City. The Food Truck Collective and Britomart are joining forces to deliver a full day of music and kai to satisfy your appetite for fun. Serving up a celebration of foods that burst with flavour, the Food Truck Collective has truly transformed our perception of food truck fare. Browse an epic line up of delicious offerings prepared by some of the city's favourite street food vendors alongside Britomart's best-loved eateries. You can also quench your thirst at the fully licensed bar while soaking up an atmosphere enhanced by amazing local musical talent. So pull up a beanbag, or grab yourself a table, and give thanks for good food, good friends and good times.
Friday 13 November, from 12 pm
ELEMENTAL NIGHTS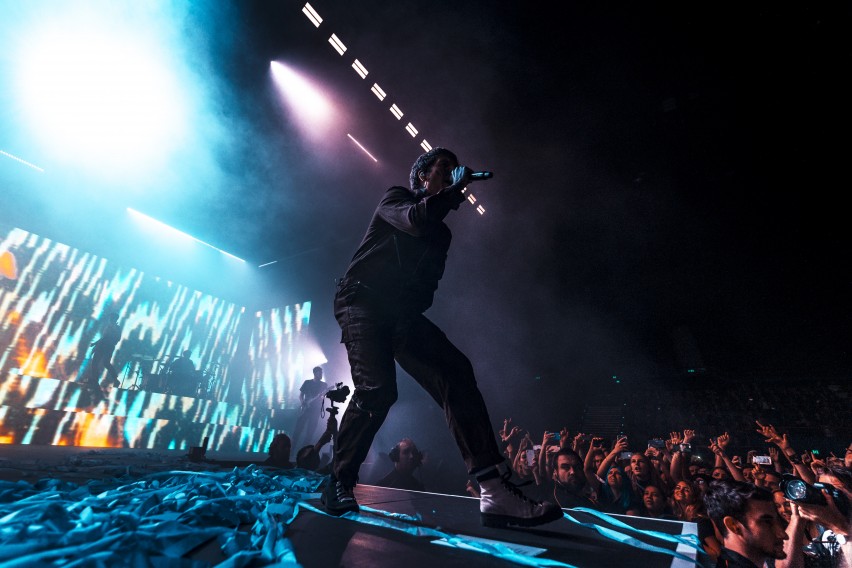 Unique to Elemental AKL, this exclusively curated concert series will showcase an impressive assortment of emerging and high-profile local and international artists. Enlivening four of Auckland's best-loved venues across October, music fans will want to book early to embrace the talents of critically-acclaimed musical treasure, American singer/songwriter Amanda Palmer, playing in the sacred space of St Mary's-in-Holy Trinity. Maybe you'd rather indulge in the dreamy tunes of R'n'B supergroup LEISURE? Or sample the sweet-as sounds of King Sweeties (Cass Basil – Tiny Ruins & Bic Runga), Opossom (Kody Nielson – The Mint Chicks, Unknown Mortal Orchestra) or Tom Scott's fan-favourite Avantdale Bowling Club? Experience the transformation of the laneways around Hopetoun Alpha as they fill with an array of food trucks and lighting installations designed by the renowned Angus Muir. Designed, produced and promoted by Live Nation - whether you care to dance vigorously or sway gently, these one-offs, all-ages shows should not be missed.
Four incredible venues:
Hopetoun Alpha, 19 Beresford Square, Auckland Central
The Hollywood Theatre, 20 St Georges Rd, Avondale
St Mathew-in-the-city, 132 Hobson St, Auckland Central
The Wintergarden, The Civic Theatre, cnr Queen and Wellesley Streets, Auckland Central
Thursday 15 October - 20 November
DUMPLINGS ON DOMINION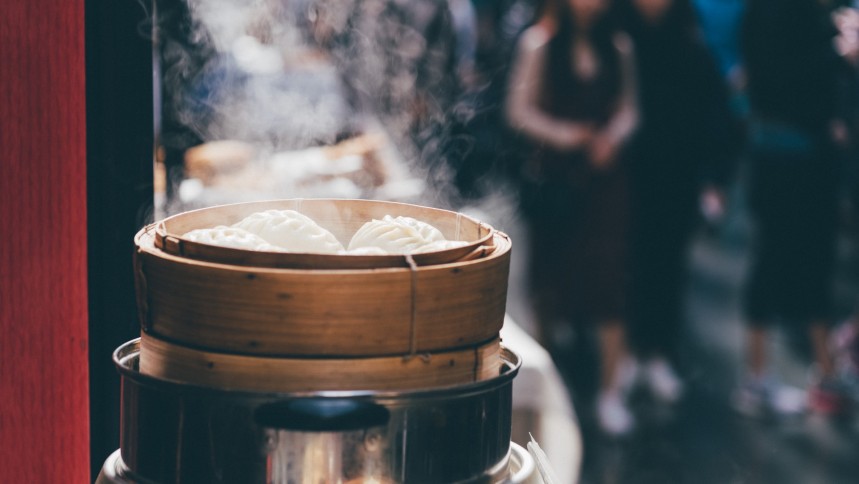 Celebrate Dominion Road's famous dumplings, the tasty morsel adored by all. As Aotearoa's dumpling capital, Dominion Road is the perfect place to savour a wide variety of these simple delicacies. Enjoy entertainment, dancing, live music, food stalls and a pop-up bar courtesy of Behemoth Brewing (11am – 7pm) at the festival hub in Balmoral (corner Dominion Road and Wiremu Street) before hitting the Dumpling Trail and enjoying the finest selection of steaming delights this side of Shanghai. Be sure to download your Dumpling Trail Ticket - or pick one up from the festival hub – so you can decide who deserves to be crowned Supreme Dumpling. If you complete the Trail Ticket, you'll go in the draw to win some great prizes. Let's hear it for dumplings!
Sunday 15 November


THE Sculptureum STORY - ART, FOOD AND WINE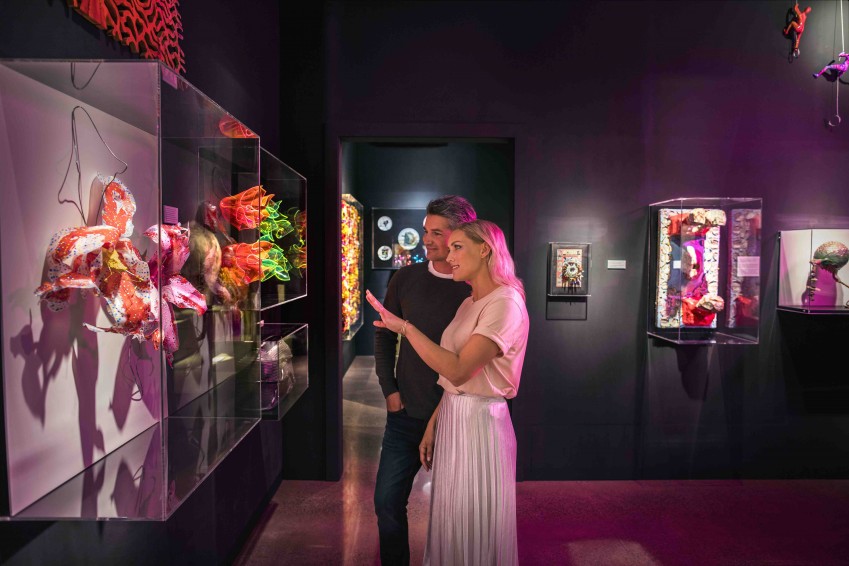 Owners Anthony and Sandra Grant have spent over ten years creating a destination that is designed to unlock the imagination, fuel creativity, and ignite the mind. To celebrate this gloriously ambitious art destination, they're hosting The Sculptureum Story. This inspired culinary event includes access to the sculpture gardens, a gallery tour and a set 3-course meal at Rothko Restaurant with menu delicacies designed by head chef Josh Hazel and inspired by specific Sculptureum artworks. Begin by exploring the six indoor galleries where you'll find glass art, figurative sculptures and artworks by Picasso, Cezanne and Rodin, then enjoy a delicious meal featuring the freshest, locally-sourced produce. The Sculptureum Story promises to nourish both body and soul in this charming, calming utopia for lovers of fine art and fine food. Advance bookings are essential!


Friday 2 October - 31 October
Keep an eye on Elemental for updates.