In Conversation with Amila
Remix writer Annabelle recently sat down with singer/songwriter Camila Antonia Roa Núñez, aka Amila to discuss her new EP 'Life Changes'. Amila was born in Chile but has been living in Aotearoa, New Zealand for over a decade now. She sent a demo of the first song she'd ever written to local record labels and was picked up by Sony Music NZ, the rest is history.
Annabelle and Amila discussed dream collaborations, pinch-me moments and how Chilean heritage plays such a big part in Amila's creative process.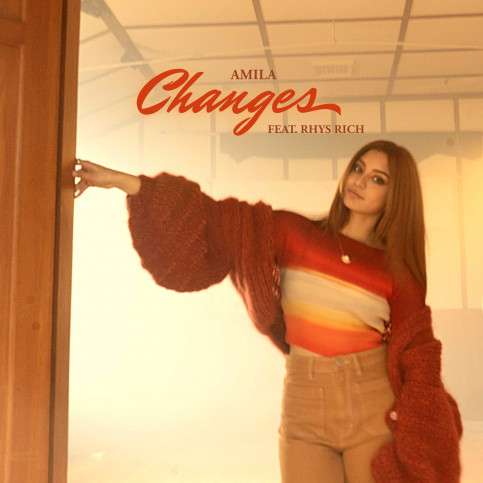 How did you find yourself in the music industry?
At 16 I got a rush of inspiration that I wanted to become a singer after we had a producer come into my school. I made a couple of demos and kinda went crazy. Started emailing every major record label in NZ. I honestly wasn't really thinking at the time, but after 2 months I got an interview from Sony Music NZ and from then I never really stopped doing what I love. I was very fortunate to meet such great people along the way and now am able to create this new EP "Life Changes" as an independent artist.
How has your experience been evolving and finding your own sound in an ever-evolving industry?
It's hard because it's so easy to be influenced by what's popular at the time and I feel like every artist goes through an experimentation phase. I know that I've got so many demos where it's either R'n'B, house, singer-songwriter etc. But finding your sound has a lot to do with finding your own personal identity first, I know that with this EP "Life Changes" I was able to capture just that. I just knew I wanted to incorporate part of my Chilean culture and my love for pop music in a way that felt real for me.
What are some of your 'pinch me' moments?
Performing at Rhythm and Vines last year at the Garden Stage was amazing, I had always wanted to perform at a festival let alone RNV, definitely a highlight. Hitting 1 million streams on my first ever song was crazy. It was so beautiful that so many people felt connected to the message and it really opened my eyes to the power of music.
What about dream collaborations?
Rosalia 100% one of my favourite artists of all time. Rosalia has the most incredible performances and voice. It's really something I strive to have and learn.
Where do you look for creative inspiration when it comes to your songwriting?
I write about what's happening in my life. I love emotions and I express and feel my emotions quite heavily. Often when something good or bad happens that's when I like to write and get the best songs from that.
Does your Chilean heritage play a part in your creative process?
Always. It's funny because some things to me I don't clarify as Chilean because they are "normal" to me. But when I go into a songwriting session, subconsciously the melodies or the sounds I choose have that Chilean influence and producers often say "oh that's very Spanish". I think because I grew up speaking Spanish and seeing my parents and family dance and sing, it's a part of me. It's hard not to include it in my music.
What is the source of your inspiration behind your new single 'Changes'?
Changes was written while we were just coming out of lockdown, crazy it was such a long time ago. I was quite frustrated with myself for not going after what I wanted and expecting this to happen. We wrote it with my good friends Sophie, Ryan and Dan. It's a song about going after what you want even if it makes you feel uncomfortable and not expecting anyone else to do it for you. Musically it's fun, it's my most out of the box song that I've made, but I'm so proud of it. I wanted a male voice in the song, so we sent it out to a few NZ artists and we had two very close calls but Rhys killed it. The energy was perfect.
Is there a standout moment in the song for you?
The last chorus, just after Rhys does his part and both our voices are combined. At that point of the song there's so much energy and it just feels great to listen to.
And in anticipation of your upcoming EP 'Life Changes,' what can we expect?
Expect elements of Spanish sounding instruments, and look for the details. Dan Martin who produced the EP added some really amazing details into all the songs. Expect stories from these songs, and it's fun. It was honestly such an amazing process and I can't wait for everyone to hear it.

Amila's new single is out now and available to stream here