In conversation with Mitch James about all things summer and his creative inspirations
A renowned Kiwi singer and songwriter we're going to be playing on-repeat all Summer long who also just happens to be one of Superdry's newest brand ambassadors… Mitch James brings us chilled and positive vibes, with his music reflecting his real-life experiences and the people he meets along the way. We caught up with the singing-machine on his Summer plans, and where he gets his creativity juices from.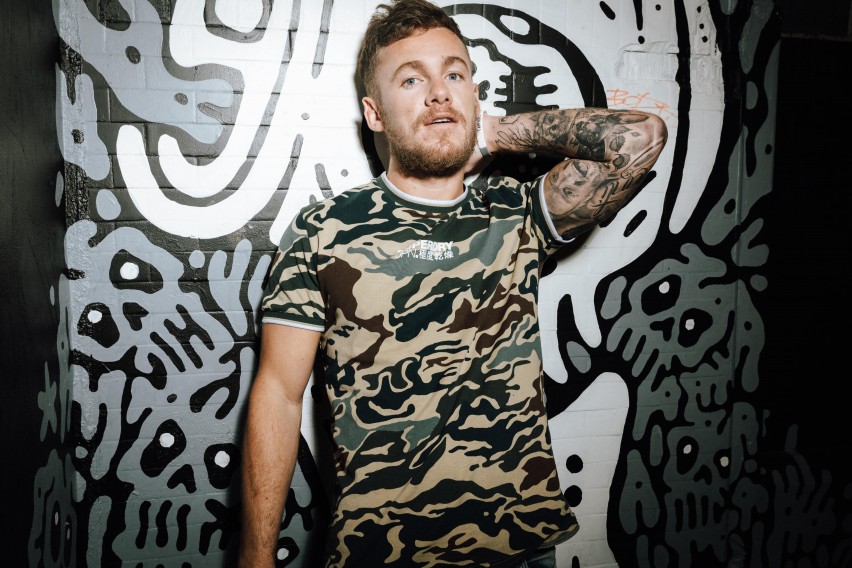 Summer is going to be so hectic this year! What are your plans, Mitch? Do you have any shows we should look forward to?
Yeah! I have Bay Dreams and Homegrown, which will be cool. Also I' be playing one of the shows is SIX60, so yeah, it'd be fun.
That's so exciting. You've worked with six 60 in the past and touring with them, so I understand you're close friends with them now. Are you excited to work with them again?
Yeah. It's always an honour to work with those guys. I mean, their record speaks for itself. They sold 150,000 tickets in New Zealand alone last year, which is surely around 5% of the population. So yeah, that speaks for itself and they always are the first people that I send my new music to. I write songs with all of them. I'm really lucky to be able to have that connection.
The dynamic must be unreal! And we're so excited for the latest Superdry campaign! What was it like shooting with such influential Kiwi artists?
It was great, but I'm not a model at all. it was all good fun though, a different experience. The others - Stan Walker and the rest all knew what they were doing so it made it a lot easier and it felt comfortable. I only had the two poses down - arms in front and arms out back. So, I would say I'd give my myself a solid 4/10, but I'd give everyone else a 10/10.
I'm sure you were a natural! Superdry has some very unique and distinguishable designs. I love their mix of the Japanese and English texts. What do you love about Superdry and their latest collection?
Their clothes are a good mix of sportswear and streetwear which I love. It's super easy to pair with whatever is in each of their collection which is a bonus for me. I don't like to have a whole lot of fuss when it comes to clothes, to be honest. But yeah, super diverse - caters to a lot of different styles I think.
Yes, they do a lot of sports and streetwear designs. Would you say you wheel your way into that sort of direction?
Definitely, I'm not too fussy with my clothing as long as it's comfortable and looks good with my Jordans [laughs]. I guess that's what's so good about Superdry - goes with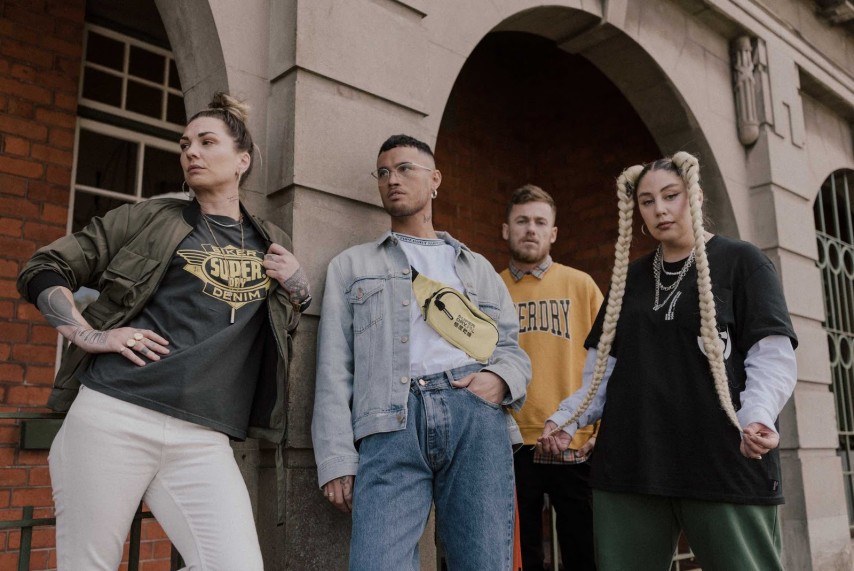 Everyone has their own distinctive styles. How would you describe your own sense of fashion?
I kind of just roll with it, to be honest, pretty relaxed. I always like to have a good pair of Jordans on, and some nice pants and a well-fitting shirt. Boring, but it works for me I guess!
I can't leave the house without my jewellery. What's something you can absolutely not leave the house without?
I've got 95 pairs of Air Jordans. So, can't leave without those for sure!
Shoes are an option I guess for Kiwis! What are your thoughts on New Zealand's music scene? Because it's definitely starting to kick off since there are more live shows with Kiwi artists.
We're super lucky to be in New Zealand at the moment. We're one of the few places in the world that can play shows. But aside from that, I mean the scene's never been strong, obviously, the Six60 guys are selling out billions of tickets and then Benee's got top 10 songs around the world and yeah. I mean it's probably never been in such a strong position, so I'm just honoured to be a part of it.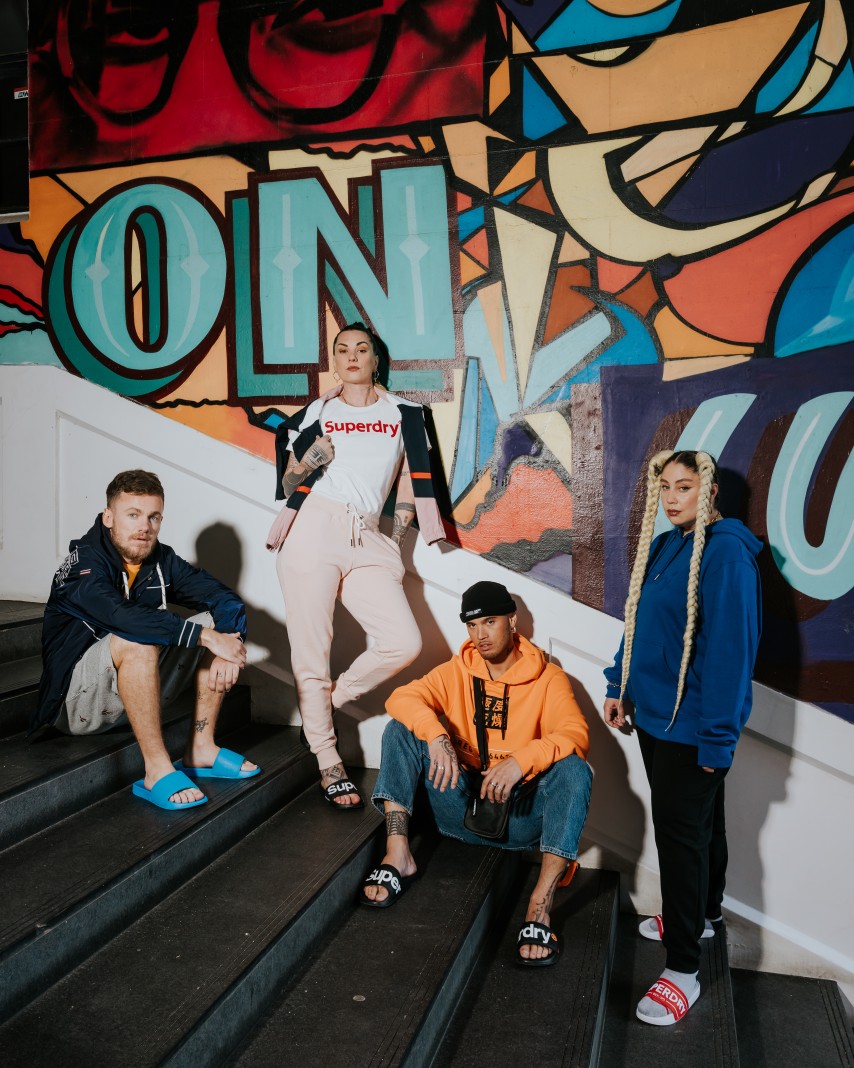 Definitely. It's great to be in the live-show scene and to see how jam-packed they get. And, you've spent some time away from New Zealand over in the UK, what was that like for you?
Not the best time but I learnt a lot of lessons while I was there. Went broke for a bit but, I was just a little kid with a guitar and a dream. I guess I was a little naive. There's a lot of really good, like 2000's rock bands, 90's rock bands and singer-songwriters have always been strong from there. Obviously Ed Sheeran and Ben Howard. So yeah, they're all massive influences for me. And I got to meet a few of them as well which was cool.
Rough days often give the best kind of inspirations. What was it like working with Ed Sheeran?
I was really good for me over the last years. I opened for him when he came here and he's also someone that I send my music to and when I get new stuff I always bounce ideas off him. He's just a really, really good mentor to have and I'm really lucky in that sense.
Lastly, Where do you get most of your creative influence from?
I guess real-life experiences and real-life people. I feel like people have a good sixth sense for what's real and what's not, more now than ever before. So I just try to keep it from legit experiences in my life and keep it as real as possible.