Everything you need to know about Kiwi popstar and producer Navvy
Young, bold and with her finger on the pulse, 'Rock Bottom' singer Navvy is hitting all the right notes within the music industry and she's coming to New Zealand for a show-packed summer. Remix caught up with the kiwi popstar to discuss her transition from opera to pop, her big move to London and the importance of female representation.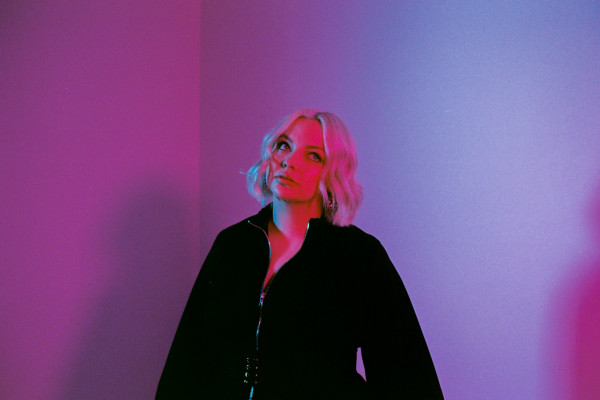 Photo by Connor Pritchard
What was your first impressional experience with music - the moment you realized it held importance in your life?
My sister was supposed to sing at a christening for a baby we knew, I was about six or seven, and she got laryngitis. I was like, 'I know the words' and my parents let me sing! That's when they realised I was going to like singing, but I've always been quite theatrical.
What was your first song and what inspired you to write it?
Well, I wrote my first song when I was 17/18. It was called 'no surprise'. I hadn't really gone through anything but one of my best friends had. So I wrote a song about her boyfriend and how he was treating her badly, even though I wasn't experiencing it. It was so brutal! I even put his name in it! That was the first song I ever wrote and no one will ever hear it.
What do you think is the most important thing when writing music?
I used to think it was the melody because that's the catchy thing, but then someone said to me, 'people don't get melodies tattooed on their skin.' That made me realise that lyrics are really important! If it evokes emotion, whether that's through the lyric or through the melody, and makes you feel something, that's what we need to lead with and that's what cuts through.
What's your favourite song off of your latest EP and why?
It changes all the time. I think right now it's 'I learnt to lose a friend so young'. That song means a lot to me. Not a lot of people have heard it and I quite like that actually. It's very sacred to me and I'm really proud of the lyric in that song. I think it captured something that I don't often hear captured in pop music.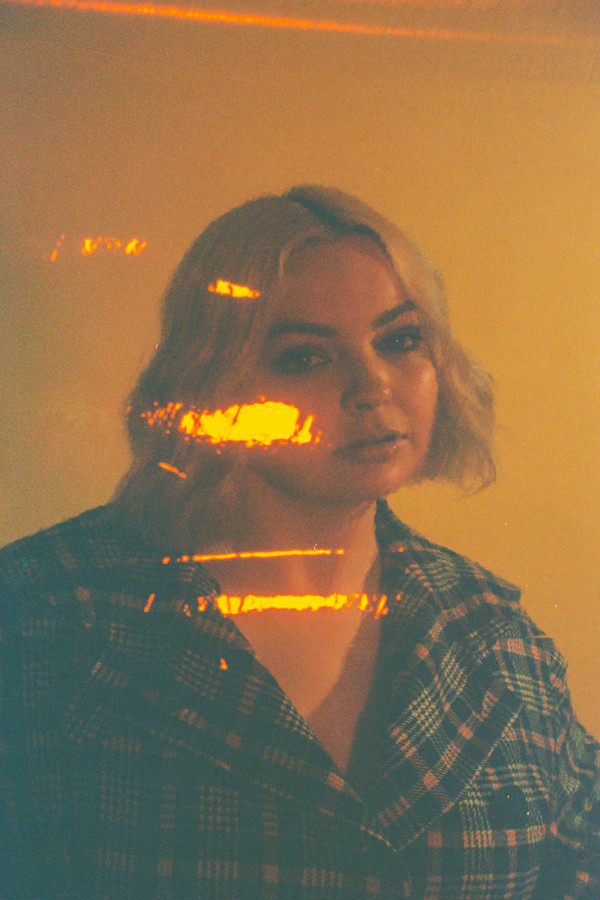 Photo by Connor Pritchard
You first had an interest in opera singing. What made you transition to the pop scene?
I was an opera singer for 10 years! When I was going to uni, I had to decide what I wanted to do. I realised that I'd already done opera so I decided to do the pop music degree at Auckland Uni which was the best thing I've ever done in my whole life. It just made me fall in love with pop music. Honestly, it was such a rogue decision but I'm really glad that was the decision I made.
How has it been navigating a music career during a global pandemic?
It's been really weird. I was really lucky because I moved to London. It was lucky and unlucky because all of my musician friends in New Zealand were playing shows last year and, most of the time, I was just inside all day. But since London has opened up, it's been amazing! I think it made me take a step back and figure out what actually brings me joy and what's really important because, if we are going to try and do things in a global pandemic, I think they need to be fun. It really taught me to chase my happiness and figure out what that was at the time.
What was it like moving to London?
London is great! Now that I actually live here, I have a community here and I can get on the tube without googling where I'm going! London feels like home too now which is nice.
Your new song 'Rock Bottom' is such a bop! What inspired the song?
That song we wrote during the lockdown in London and I wasn't really going through anything. So instead of writing about experience, I began to write about who I am as a person, which is a very vulnerable position to be in. I realised that I have this need to be needed and I just wasn't needed during lockdown because everyone was doing what they're doing by themselves. We wrote it about how a boy wouldn't talk to me unless he really needed me and had hit rock bottom.
Not to mention the fashion in the music video! What was it like working with designer Jessica Grubisa?
That was so cool - she is so cool! I came home in March and we filmed the video. She just nailed it immediately which was a really fun experience. She knew what I wanted before I did - she was just reading my mind. I love her and I love the clothes!
List three words to describe your style
Used (second-hand), colourful and fun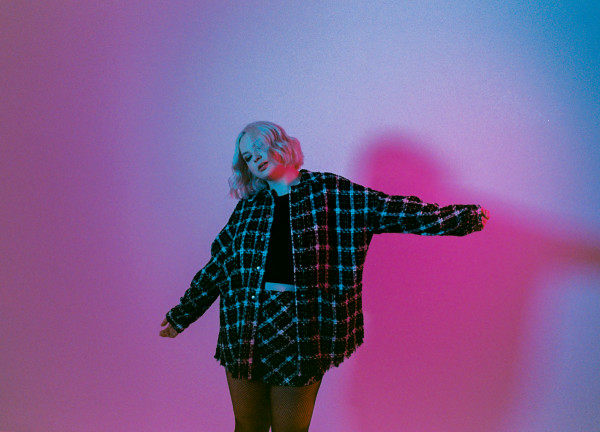 Photo by Connor Pritchard
You're now producing music for others, as well as yourself. What made you get into producing?
It was also a lockdown decision, really. It started because I wasn't in the room with producers anymore and someone had to do it. I thought to myself, 'I could probably do it'. And so I just started pressing buttons until they made sounds I liked. It's been so much fun and I've actually gotten to work with some super cool, young female artists which has been such a dream. So much of my heart lies in helping young girls tell their stories without feeling judged. Having someone in the room that has, perhaps, gone through what they've gone through - I didn't have that. I've worked with incredible people and, it's not necessarily a bad thing, but I think it would've been cool to have a girl in the room showing me that it was possible for me to produce too. Hopefully I can do that for a lot of people.
There are not a lot of female producers in the music industry. You're really diversifying the pop scene! What's that like?
At the moment, I am getting into rooms as a female producer but I feel like my male counterparts growing up could see people who looked like them doing the job so they probably started doing that when they were 15/16. I didn't start until I was 25 because I didn't know that it was possible. Hopefully, I am breaking some kind of mould. I'm definitely not the first to do it and I will not be the last, but I feel like it's starting to happen more and more.
What was your first 'pinch me' moment when you realised you had made it big?
I've been working a lot recently with Zara Larsson. I love her! The first time she heard one of my songs and wanted to sing it was unbelievable and outrageous. I bawled my eyes out and ran into my flatmate's bedroom, screaming 'Zara Larsson!!' It was so wild. That 'pinch me' moment would probably be anything to do with Zara, who is now one of my friends, but at the time was this huge pop star. She's turned my world upside down.
What is your advice for aspiring kiwi music artists?
I think the most important thing is to just put music out. You don't have to sit on projects for years and years waiting for the perfect time because it's not going to come - it's always the perfect time. If you don't put anything out, no one will know who you are. If you wanna be an artist, you just need to start putting music out. Make yourself heard!
Can you share any exciting future plans?
I'm coming home and hopefully gonna play some shows which will be really fun! I'm going to release another single before the year is over which I'm super excited about! I've got some songs I've been writing for other people which might come out soon. Hopefully you're gonna hear a lot from me in the next year!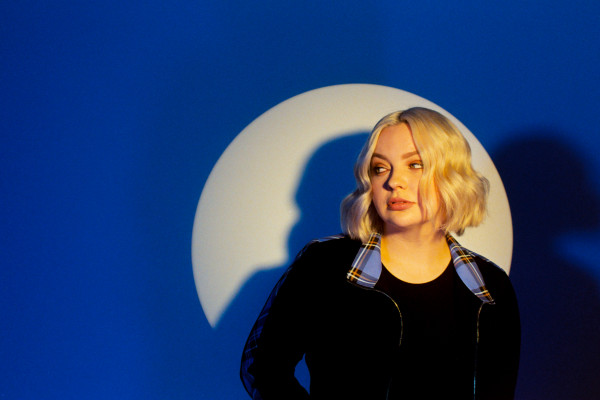 Photo by Connor Pritchard

Quick Questions:
What is your favourite colour?
Yellow
What are your go-to Friday night plans?
Probably watch a musical or go to a live show
What are your hidden talents outside of your music career? Any party tricks?
I can tie my shoelaces super fast!
Favourite gig you've performed at?
Homegrown
Who are your top three favorite music artists?
Taylor Swift, The Beach Boys and maybe Maisie Peters - I've been listening to her album a lot recently
Favourite place in New Zealand?
The Bay of Islands
A series you're currently binge watching?
I'm always watching a season of RuPaul's Drag Race!