Demi Lovato's tell-all documentary has us in tears
Demi Lovato's newest album, Tell Me You Love Me, is jam-packed with emotion.
A quick glance into the star's life, and you can see why. For the past few years, Lovato has been in and out of the news with stories focusing on addiction and allegations. But now in her no-holding-back documentary, Demi Lovato opens up about the truth behind the headlines.
Demi Lovato: Simply Complicated, is an intimate look into the star's life. In the YouTube documentary, directed by Hannah Lux Davis, Lovato opens up about her eating disorder, bipolar, drug addictions, and sexuality. It's a lot to fit in to just over an hour, but is done so honestly and without speeding past serious issues. The issues are reflected on candidly, without haste and emotionally.
https://www.instagram.com/p/BaW2Id_l3oe/
Now five-and-a-half years sober, Demi Lovato is candid about the addictions she has battled since her teenage years. Initially Lovato admits: "I actually had anxiety around this interview, because the last time I did an interview this long, I was on cocaine". It's difficult to fully understand the pressures of the industry, but the documentary offers important insights into the life of a star thrown into the limelight so quickly. The documentary also explores Demi Lovato's treatment process, which began at age 18. Following her assault of a backup dancer who, after a night of partying, began to tell people about Lovato's Adderall abuse, Lovato was checked into treatment.
Although still struggling with her illnesses, and the road to recovery is by no means straight, Lovato notes that her strong community of friends and family keep her strong. Interviews with Nick and Joe Jonas feature throughout the documentary. As close friends, the brothers have a unique insight about the life of Disney Channel stars. Demi, Nick and Joe grew up together through their time at Disney Channel, in particular during their tours for the Camp Rock series.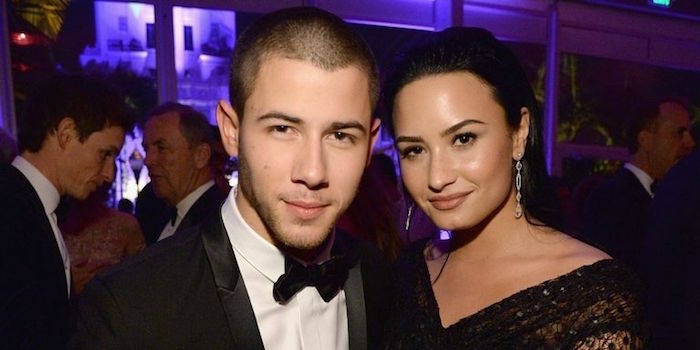 The documentary features Demi Lovato during her most honest and revealing moments, showing audiences that there is much more than meets the eye of the media lens she has so long been projected through. Talking about life after heartbreak, Lovato says, "I am open to human connection, so whether that's through a male or female, it doesn't matter to me". Currently single but taking the dating world by storm, Lovato's new documentary features many words of wisdom about love, life and loneliness. "I've learned that love is necessary. Heartbreak is unavoidable, and loneliness is brutal".
https://www.instagram.com/p/Bakdkiglahs/?taken-by=ddlovato
Catch the official documentary on YouTube now:
https://www.youtube.com/watch?v=ZWTlL_w8cRA
(Imagery by Elle and Billboard)