A festival of arts, eats and beats to fill up your winter calendar
While the low temps make staying indoors an enticing idea, Elemental AKL puts forward a strong case for kicking off your slippers and heading out for a night of good food, impeccable company and immersive events. Auckland's favourite festival returns this July with curated experiences celebrating the culture, cuisine, arts, and creativity of Tāmaki Makaurau. With more than 30 free and ticketed events from 20 July to 13th August 2023, Elemental AKL will transform eateries, bars, theatres, parks, islands and public spaces into an urban oasis of exciting experiences.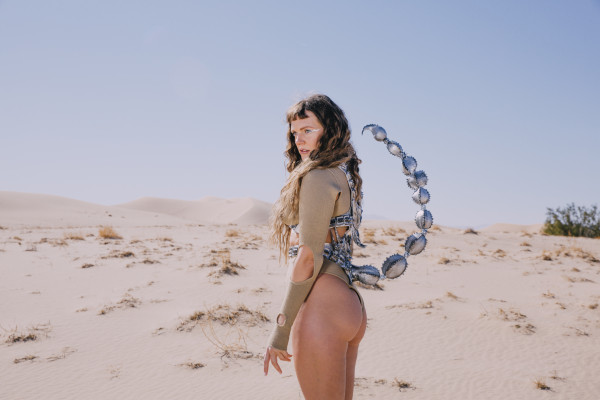 Immerse yourself in the presence of outstanding international talents such as Tove Lo, IDLES and Loyle Carner as part of Elemental Nights - this is an exclusive concert series that will also showcase an equally impressive lineup of local talents like Bic Runga. If food is more your thing, try - New Zealand Lamb: A Masterclass & Feast, hosted by Butcher Hannah Miller Childs, AKA A Lady Butcher, at Churly's Brew Pub + Eatery on Dominion Road. Embark on a journey of the senses with Hannah guiding you through the process of butchering a lamb from nose to tail. Childs will guide you through the process of where the food on your plate comes from and how to best prepare it. This conscious culinary event is one not to be missed, with epic beer from Behemoth Brewing as you taste your way through the evening.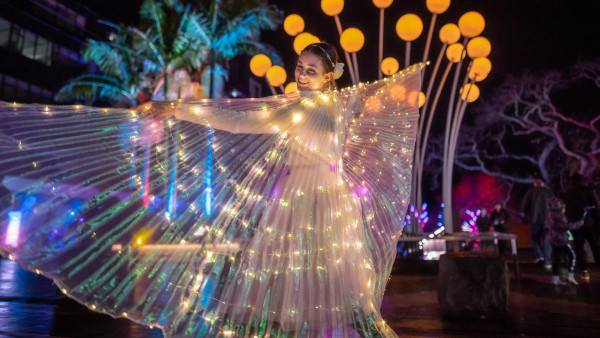 Fancy an outdoor setting? Takapuna Winter Lights might just be the event for you. Enjoy lighting displays, music and performances warming up the streets of Auckland's stunning north shore from five to ten each evening. This outdoor sensory spectacular is perfect for all ages, with 35,000 people attending last year, and did we mention tickets are free? Want to know more? These are the events the Remix team will be attending this year.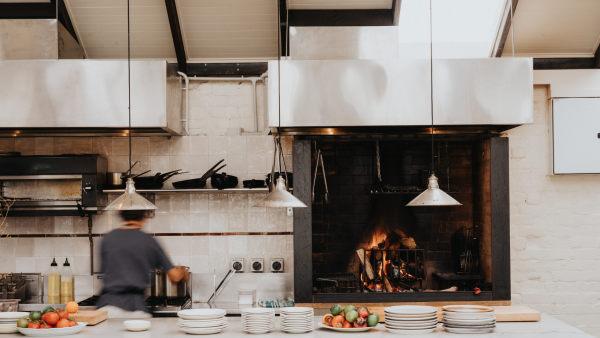 FEASTS OF LEGENDS
Feasts of Legends: The Living Legends is a series of four immersive, cultural food experiences that aims to showcase a diverse range of cuisines from around the world. Back for a second year, this event promises to be an even more exciting and authentic culinary adventure featuring the living legends themselves - the talented chefs. This year will feature the cuisines and cultures of the Philippines, Thailand, India and Brazil. During the four different Feasts of Legends events, guests will have the opportunity to taste and learn about different cuisines from various regions and cultures. From traditional dishes to contemporary twists, the event aims to celebrate the unique flavours and stories behind each dish. However, the event is not just about the food itself, but also about the background that makes each dish unique. The featured chefs will not only showcase their culinary skills but will also share the stories and personal experiences behind their dishes, giving participants a deeper understanding of the cultures they represent. You can also expect music, dance, and storytelling, giving participants a glimpse into the history and traditions of the cultures being showcased. This year's Feasts of Legends promises to be an unforgettable culinary experience and hopes to create a space for cultural exchange and understanding, promoting diversity and inclusion through food.
"Each restaurant will include a few dishes that will be specially prepared for the event and I'm excited for people attending to be able to try them. Personally, I'm probably most excited about the Thai Style Spicy Oyster Salad from Secret Garden and the lechon – a roasted suckling pig dish served only on special occasions that Nanam will be serving." - Bee Koh, Feasts of Legends organiser.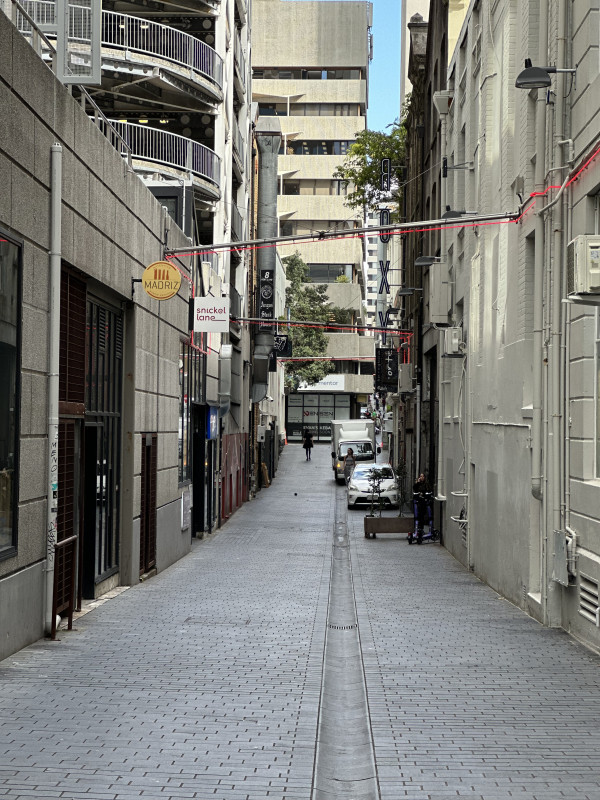 FORT LANE LIVE
For the music enthusiast, Fort Lane Live is the event for you. Immerse yourself in an outdoor street party setting featuring some exceptional local and international talent. Pop on your dancing shoes and gear up for a night of movement and entertainment.
"This boutique music festival is in the heart of Tamaki Makaurau celebrating music, food and art. We are closing off Fort Lane for an epic street party with live acts, food trucks, pop-up bars across the lane and some of the best electronic DJs in local venues Roxy & Everybodys. A combination of epic live music and DJs, pop-up restaurants, food trucks, art installations, and pop-up bars will be hosted at local venues such as Roxy, Everybodys, Inwards Goods, Snickel Lane, Angus Steakhouse, Seoul Nights, Mad Samurai and La Fuenta. Australia's in demand Electronic/hip hop producer Young Franco will be taking centre stage along with local acts, Muroki, Flamingo Pier, Church & AP, Soaked Oats, Marlins Dreaming, High Hoops, BBYFACEKILLA, Bontempo and many more." - Chad Hopa - Fort Lane Live organiser.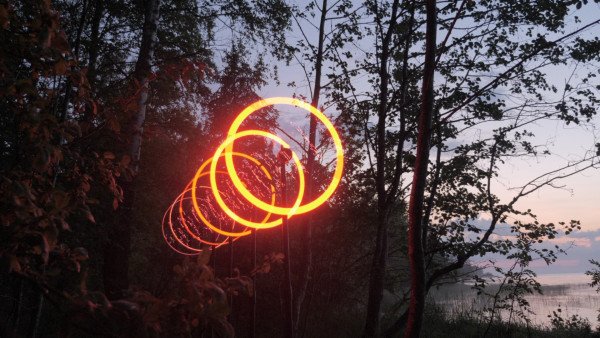 ROW TUNDRA
Located at Auckland's iconic Smith & Caughey's building, this internationally renowned experience is one not to be missed. Guests will take an elevator up to a 350 square metre heritage space with a fully immersive visual and audio experience. The installation is composed of ten LED holographic displays lined in a row, one behind the other, creating a three-dimensional image that visually displays variations of sound.
"A row is a fundamental way to structure data, used in fields ranging from mathematics to the twelve notes of the chromatic scale in music. ROW is an audiovisual installation that explores relationships between sound, holographic image and space. Every second, rows of data float in the air, being converted into messages, voices, and music. Bits of information become symbols that can be combined into words, and words add up to sentences that translate our ideas, thoughts and feelings. The installation is about the perception of information, new language, and spatial dialogue." - Row Tundra

THE DEETS:
WHERE: Tāmaki Makaurau
WHEN: July 20th - August 6th 2023
BUY TICKETS AND SEE THE FULL LINE UP: Elementalakl.co.nz @elementalakl