Be Yolo To Avoid Fomo: Head To Splore This Weekend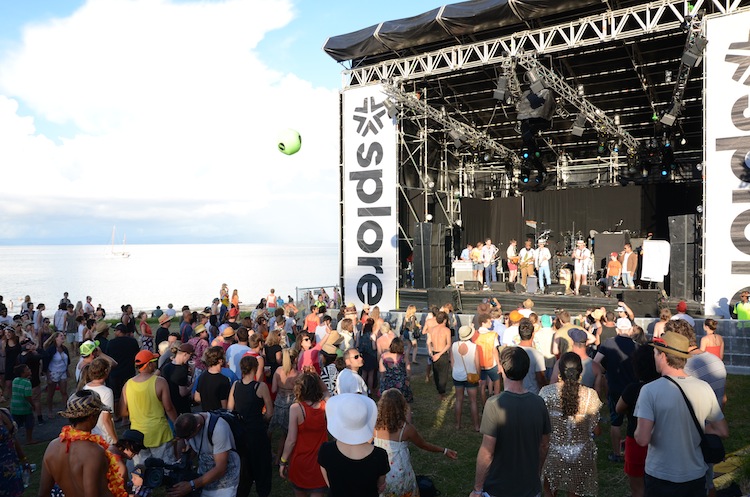 Splore
is this weekend! Often cited by Kiwis and travellers as the best of all the festivals on the summer circuit, Splore is a three-day music and arts festival, which takes place at
Tapapakanga Regional Park
, one hour south of Auckland. Here's a bit of a rundown of what's happening over the weekend, as well as our quick chat with DJ and Splore headliner
Adam Freeland
. Having started as an underground party in the late 90's, Splore has evolved into a celebration of contemporary culture and is a multi-disciplinary music and art festival. Splore is celebrating its 10
th
anniversary this year. Splore is a three day music and arts festival situated at Tapapakanga Regional Park, a stunning coastal park with a sublime swimming beach, fresh water lagoon and tree-lined foreshore, one hour south of Auckland. Beginning as an underground dance party in the late 1990's, Splore has evolved into a celebration of contemporary culture and is a multi-disciplinary music and art festival. Splore will celebrate its 10
th
anniversary this year. Splore is not just a music concert, dance party, performance or artistic hub but an immersive experience where the individual expects to be surprised, entertained and stimulated in every sense. Entertainment is spread over several zones throughout the beach location. The audience can literally dance in the warm ocean while watching international and local music acts on the main stage. There is a dedicated performing arts space where spoken word, theatre, circus and cabaret collide. Splore's visual art programme has become a hallmark of the Splore festival experience and will include thirty installation and interactive art works by top New Zealand artists scattered throughout the park. Over 200 performers including international and New Zealand music acts, poets, theatre actors, comedians, acrobatic and cabaret performers, visual artists and children's performers. See the full list
here
with accompanying bios.
Gates open 8am Friday 14th February and close 5pm Sunday 16th February and tickets are still on sale!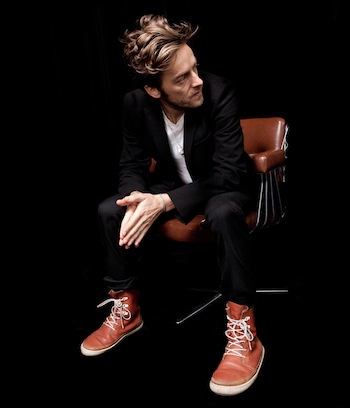 If you're having a last bit of FOMO or YOLO then get over to the
website
, grab the tickets, borrow a tent, source a ride and get down there.
In the meantime, check out the quick chat we had with
DJ Adam Freeland
as he prepares to play the Splore stage...
Remix: We're so excited to have you in New Zealand. Will Splore be your first time here?
Adam Freeland: I'm excited to get there. Yesbeen to your lovely land quite a few times, but this is my first time at Splore .
Remix: Have you got anything exciting planned for before and after the festival?
AF: Yes actually. I'm in Australia at the moment doing a DJ tour. It's always good to be here and get in the sea. After Splore I'm paddling down the Whanganui river for five days with some friends. I'm very excited about that. Hopefully we'll get to the end in time for my flight to Christchurch for the following Friday's gig.
Remix: Describe your music in three words.
AF: Deep, breaky, magical.
Remix: Tell us about the highlight of your music career.
AF: There's been too many to put one above another. I'm pretty excited that twenty years into my career I just fulfilled my teenage dream and signed an awesome record to an awesome record label. It's called 'Infectious' with my new band The Acid.
Remix: Where was your favourite place to perform?
AF: It changes. Burning Man festival, Coachella, the early days at Fabric in London.
Remix: A few years ago you were looking at incorporating more live performances as well as DJing. How would you describe your performances these days?
AF: I had the band 'Freeland' which was a different thing. We were a full band. My DJ sets are just me, some record and some toys and gadgets, which make strange noises. I just focus on playing music with integrity and connecting to the crowd and sending out a positive vibe.
Remix: What's the best part about doing what you do?
AF: I think the best part of being an artist is helping remind people of the sense of awe and wonder, the magic of existence. That can't come from the conceptual but only from 'feeling' and good music played with good intentions.
Remix: Where do you see yourself in five years?
AF: I'm starting to really focus on my new band 'The Acid' it's a whole different trip to what you may know my musical past to be. So I hope that will have really taken off and that we will be prolific with that and of course, I'll be DJ-ing here and there, just wherever it feels right. It will always be in my blood. I think my days of five planes a week are over. Just want to focus on the really special shows in lovely locations… which is why I'm doing Splore!