We've Caught The Colour Bug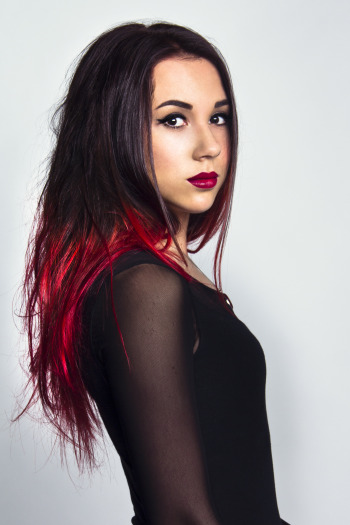 This summer the ladies at the Remix office are loving bold, statement hair colour. So we thought who better to talk to about this trend than Sarah Thomas, director of Live and Let Dye hair salon, and also a fan of bright, bold hair colour.
We love brightly coloured hair, but what is the maintainence like?
Bright colours look amazing but are fairly high maintenance. If you are considering a bright colour you must be prepared to get it retouched fairly regularly. Due to the nature of bright hair colours, they will fade after a couple of weeks (particularly pastels) to a more 'natural' colour. We use mostly Wella colours at the salon which fade out to a nice colour that will look good through all stages. But just be prepared for your colour not to stay as bright as the day you left the salon.
Are there any ways we can prolong our colour's life between visits?
We can provide you with a semi permanent colour you can use at home to refresh your colour in between visits. Red is notoriously hard to keep bright, even a more natural red, so anything with red in it (pinks, oranges) will fade faster than others. To keep your colour brighter for longer here are a few tips: - Use a good salon professional colour lock shampoo. (Supermarket ones just don't cut it.) - Use heat protection when blow drying & ironing (heat is the fastest killer of bright colours) - Regular treatments are good for condition. The healthier your hair, the better it will lock the colour in. Damaged hair soaks up colours fast but also lets it out fast. - Chlorine & salt water discolours hair, so with summer upon us make sure you rinse hair after swimming and ask us for tips on things to do before you jump in the pool. - Keep your hair trimmed, we usually recommend a trim after any colour. You're ends will usually fade faster (see damaged hair) as your ends are usually the most damaged parts of your hair. Don't let this discourage you from bright colours as they are super awesome, but just be prepared!
liveandletdyehair.com/
Image by Liann Yim from Zap Photography, Makeup by Chrise from 360 Beauty and hair by Sarah Thomas at Live & Let Dye.