Do men really need different skincare? The answer is yes - here's why
Gentlemen, by now we're sure you know, a solid skincare routine is the cornerstone of good grooming. Alongside lifestyle factors – like diet and stress – skincare helps to manage and maintain healthy skin.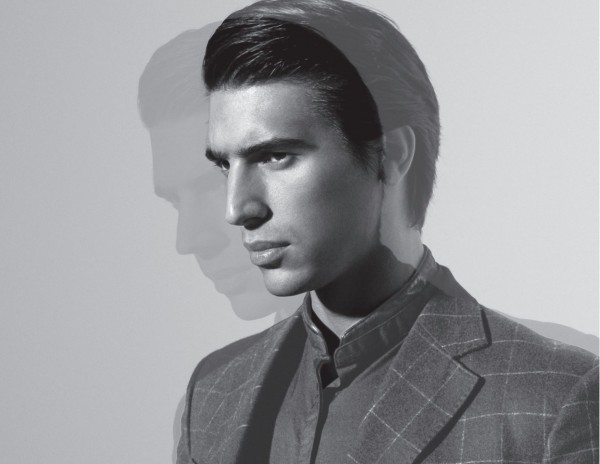 From combating signs of fatigue to staving off premature ageing, a daily skin ritual delivers a host of benefits. However, knowing where to start - especially in a market dominated by women's skincare – can be overwhelming. Once you get sucked into the vortex, next thing you know you end up with 10 products and no idea how to use them. Our recommendation? Make it as simple as possible.
If you're not the type to spend hours trawling websites and shelves, hand-selecting a curated edit of skincare, then make it easy for yourself. Below are a few tips to help you build out an effective skincare routine.
Stick to one brand you trust
A brand that's deservedly earned its stripes when it comes to skincare is Shiseido. Founded in 1872, Yushin Fukuhara, a former head pharmacist, opened the Shiseido Pharmacy on the Ginza in Tokyo—effectively creating Japan's first Western-style pharmacy. The brand's philosophy has long been rooted in the dualism of East meets West, with a deep respect for the skin. Shiseido's history, as well as the commitment to high-quality products, is why they remain one of the world's most trusted brands today.
Men's skin is different
While the desire for great skin is universal, skin types are not. How does men's skin differ from females? Well, there are three key differences, according to Shiseido's research: weaker defence, lower antioxidants and inability to resist damage.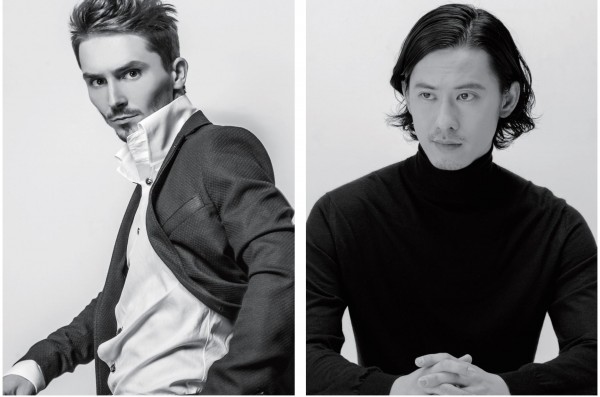 Start with the basics
Strip it back by streamlining the steps. In our expert opinion, the non-negotiables of any good skincare regime should be, in order of the below;
Cleanser
Serum
Moisturiser
Sunscreen
While not absolutely 'essential' eye care is also worth adding to your regime if ageing is a key concern for you.
Shiseido Men Face Cleanser
While we're not usually ones to generalise, men love a double duty product – are we right though?! This Shiseido Cleanser is a rich, 2-in-1 textured foaming face wash that doubles as a shaving cream, revealing clean, refreshed, and energised skin. Simply apply a dime size amount to damp skin, then rinse in circular motions with lukewarm water.
Shiseido Men Ultimune Power Infusing Concentrate

Finally, the iconic Ultimune has been reformulated specifically for men's needs. Applying the knowledge that men's skin is different, Shiseido Men Ultimune Power Infusing Concentrate is formulated to specifically target these unique weaknesses. The new serum strengthens skin's inner defences, delivers targeted antioxidants, and helps with damage recovery, while providing an impressive 32 hours of continuous hydration. The hero ingredient of the supercharged serum is Triple TSUBAKI Technology, which contains antioxidant rich Japanese camellia extract to deliver healthy, vibrant, energetic skin.
Apply after cleansing and before moisturiser. Serums are worth the investment as they're super concentrated so a little goes a long way. Dispense two pumps and smooth over face and neck, morning and night.
Shiseido Men Energizing Moisturizer Extra Light Fluid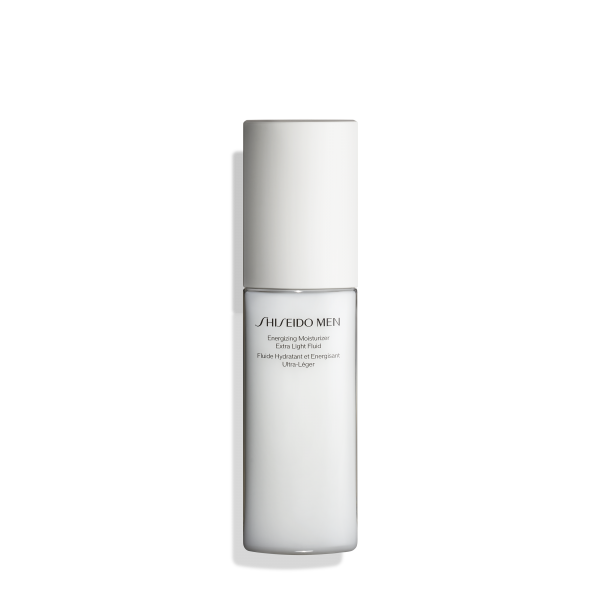 Now to lock in the good stuff. This lightweight emulsion is perfect for men who find traditional moisturisers too rich or heavy. It absorbs immediately, revitalising the skin and maintaining optimal moisture levels. It also visibly improves the look of fine lines, dullness and dryness, while providing 32 hours of hydration. Another double duty staple, it additionally functions as an eye cream. For more potent eye care, Shiseido Men Total Revitalizer Eye specifically targets wrinkles, dryness, sagging, bags, and dark circles.


Finally, follow with Shiseido Men Clear Stick UV Protector SPF50+, which not only protects against UVA/UVB damage, but pollution too.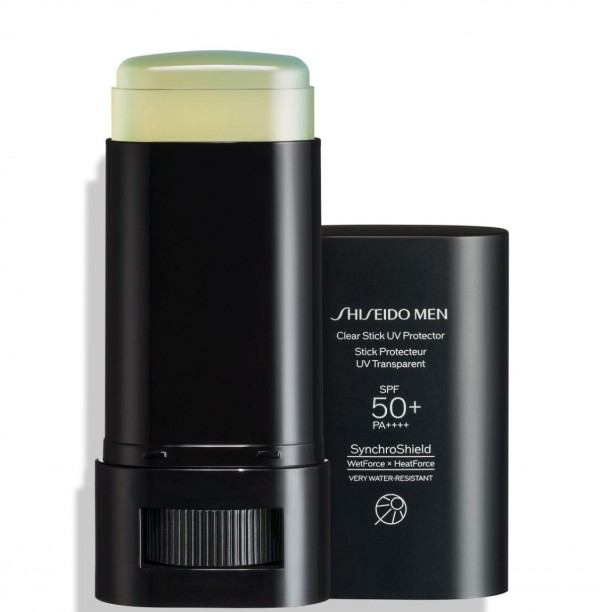 So, there you have it, a complete, fail-proof skincare routine tailored to the unique needs of men. Go forth and put your best face forward!