Step aside Kylie, make way for Kris Cosmetics
Kris Jenner is the momager everyone wishes they had and the spirit animal they never knew they needed. Her sassy, but perfect comments on Keeping up with the Kardashian's are absolute gold.
Now, the momager is releasing her own makeup line in collaboration with Kylie Cosmetics. Her latest move has been to take over Kylie Cosmetics' Instagram and changed the handle to @kriscosmetics, she changed the bio to "ONLY FOR A LITTLE ;)"
Her collection features five products, including a lip set of eight mini lip products called Momager. The shades come in either velvet or matte and the shade names are: Too blessed, Middle finger, That's wild, This is Everything, Driving Me Crazy, Really?, Overwhelmed velvet and Boss matte.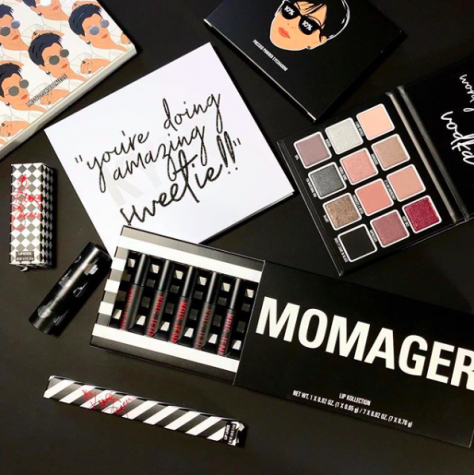 Her face palette included is called "you're doing amazing sweetie!!" and features a cartoon motif of Kris' face. The palette consists of four powder highlights named "I'm Lit", "Money Doesn't Grow On Trees" and another one called "Your Sister's Going to Jail".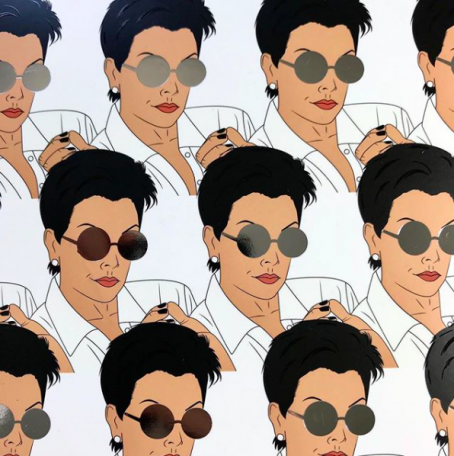 Her eyeshadow palette is called "I Have One Word For Tonight: Vodka" and has a mix of 12 shimmery and matte neutral tones as well as a matte black and sparkly rose. The packaging is absolutely stunning and oh-so chic. There are two lip products that come in packaging with Kris' middle finger, it's safe to say that she went all out with her commitment to the products!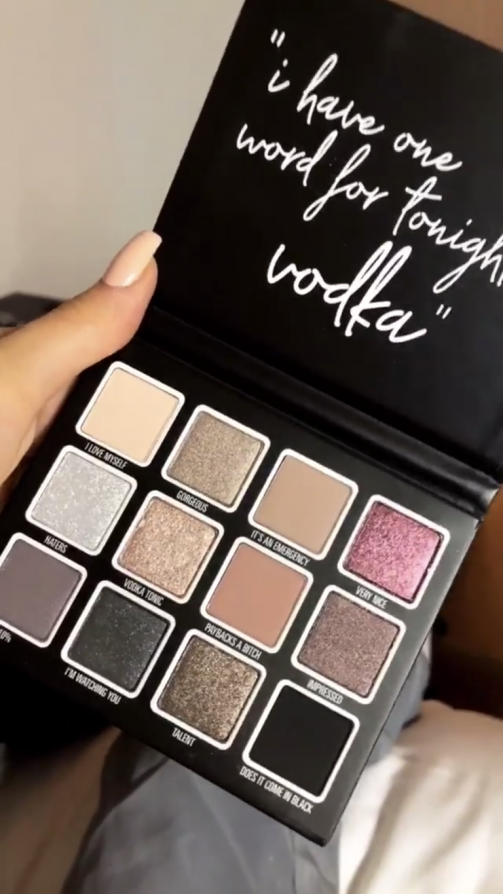 Check out for yourself all the amazing products @kriscosmetics on Instagram while that handle remains!
Image credits: @kriscosmetics / @kyliecosmetics and