A new beauty collection inspired by Grease is here
It's hard to believe it's been 40 years since Sandy and Danny's summer lovin' first hit the silver screen. What followed can only be described as Grease-mania, with four decades of memorable soundtracks, style inspiration, and iconic lines such as Sandy's: "Tell me about it, stud".
In homage to the iconic movie-musical, equally iconic nail polish giant O.P.I have released their new Grease collection, comprising 12 retro shades inspired by the film.
Nail enthusiasts and Grease fanatics alike will obsess over the collection, available in three distinct finishes – Infinite Shine, GelColor and Nail Lacquer. The range boasts shades to suit every preference – pastel lovers will delight over powdery hues of lavender, yellow, pink and peach, while those who prefer to go boldly will love the bright pops of orange, turquoise and magenta. Rich teal, blue and black shimmer, are perfect for night owls, while original Grease fans will opt for classic white and red, inspired by Rydell High itself.
From the Pink ladies' jackets to Sandy's cheerleading outfit, or Danny's leather T-Birds jacket and Frenchie's magenta hairdo, each colour brings with it a heavy dose of nostalgia.
And with the film due for re-release this year, the collaboration seemed only timely. We took a step back in time to pick out our favourite Grease moments, and how to match your nails to boot.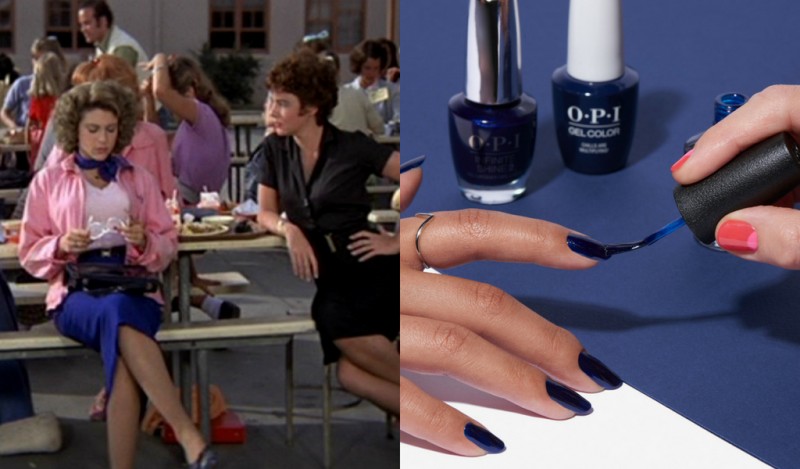 While she wasn't as fun and frivolous as our Frenchie, or sassy like Rizzo, Marty Maraschino oozed sex appeal in this skin-tight navy blue pencil skirt, with matched cravat.
O.P.I perfect match? Chills Are Multiplyin'
Who doesn't adore the closing scene of the film, when Sandy goes from innocent wallflower to full noise sex siren! Her velvet and leather ensemble, gold hoop earrings and tight curls has gone down in history, and we can just picture her with a splash of O.P.I's most glittering nail polish to up the proverbial ante.
O.P.I perfect match? Danny & Sandy 4 Ever!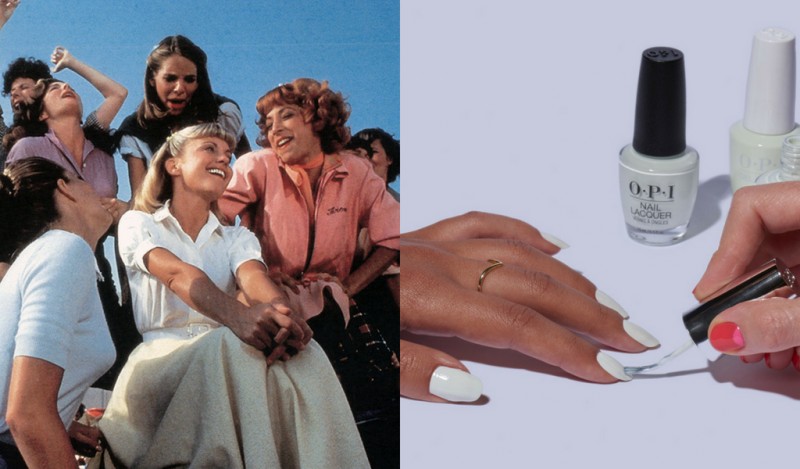 Don't lie – even a glimpse of this image has you humming (if not singing), Tell Me More, Tell me More! Sandy is surrounded by her gal pals in the school courtyard as they get the goss from her summer of love. A wash of neutrally toned polish wouldn't look out of place here, to match her A-line, '50s-style full skirt.
O.P.I perfect match? Don't Cry Over Spilled Milkshakes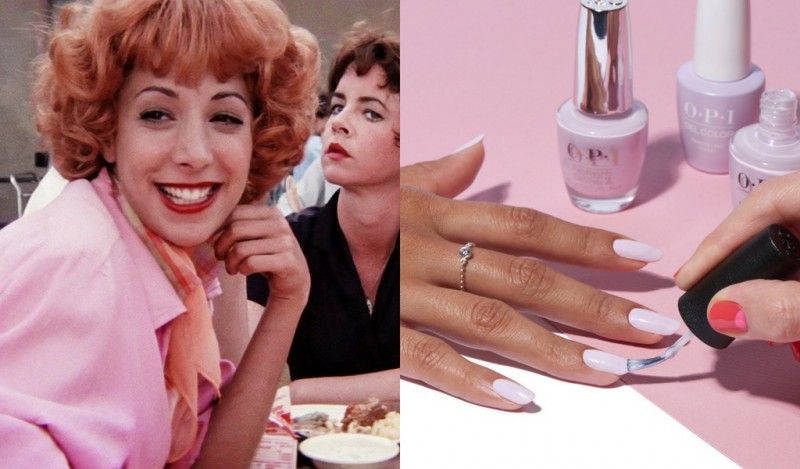 We can't get enough of Frenchie. From her too-cute-for-words one liners to her adorable giggle, we can't picture the fun-loving hair chameleon with anything other than a bubblegum pink on her nails.
O.P.I perfect match? Frenchie Likes to Kiss?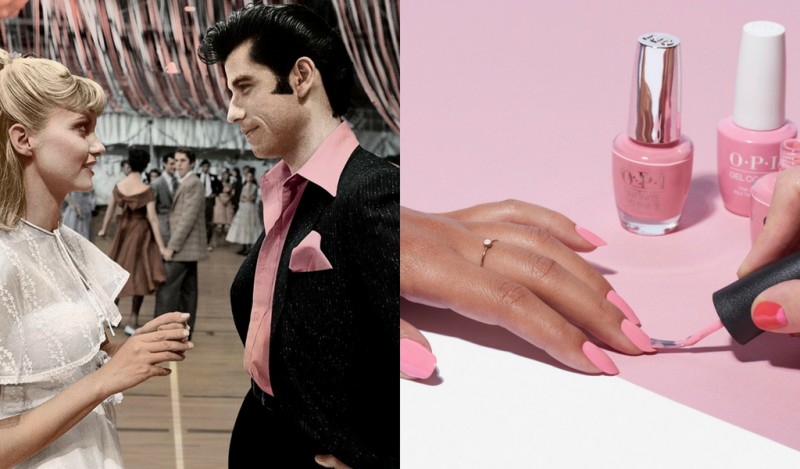 Sandy and Danny brought their A-game to the National Dance-Off, with a floor-filling hand-jive that inspired millions to follow along at home. Danny looks dapper in a pinstripe suit, with a matching dusty pink shirt and pocket square.
O.P.I perfect match? Hopelessly Devoted to O.P.I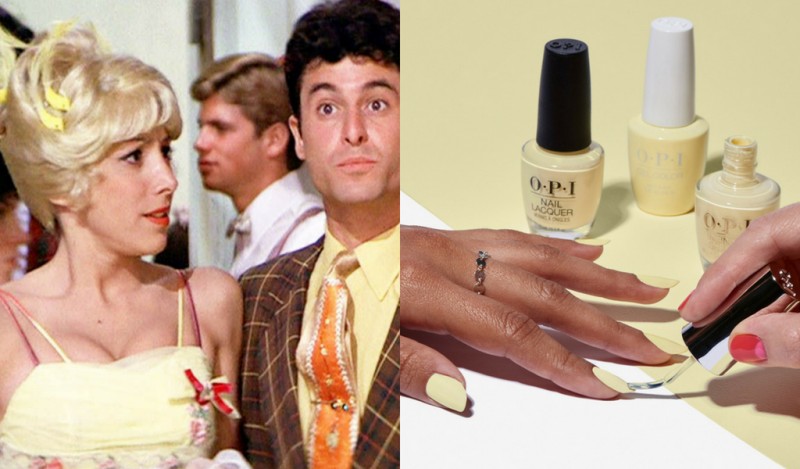 Frenchie and her equally goofy date Doody rock up to the National Dance-Off in matching canary yellow. Barely recognisable with her newly bleached tresses, Frenchie is a vision in this summery hue.
O.P.I perfect match? Meet A Boy Cute As Can Be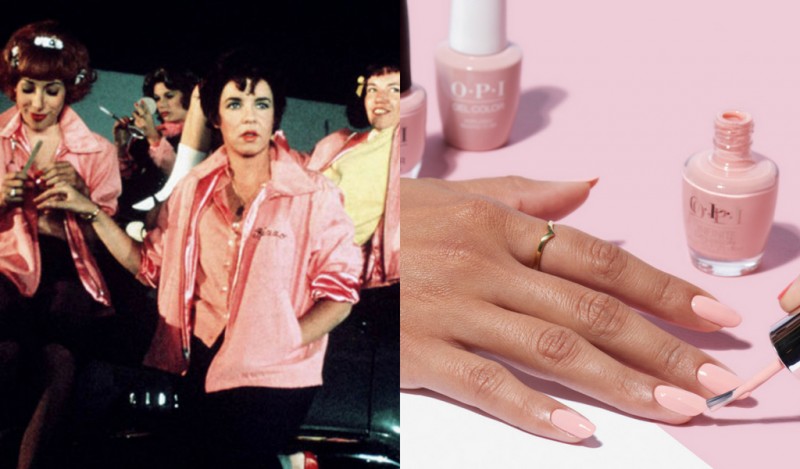 The O.G. girl gang came in the form of the Pink Ladies, and made women everywhere yearn for the classic pink satin bomber. Lead by head honcho Rizzo, these four girls were inseparable.
O.P.I perfect match? Pink Ladies Rule The School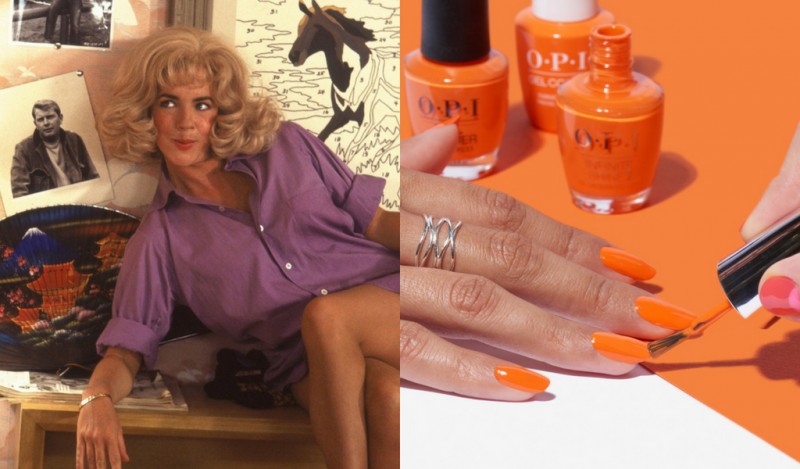 Rizzo took a stab at mocking goody two-shoes Sandy in this sassy scene – "Look At Me I'm Sandra Dee!". With an orange-hued tan and similarly bright lipstick to boot, we can picture Rizzo rocking a bright tangerine shade.
O.P.I perfect match? Summer Lovin' Having A Blast!
Often the butt of everyone's jokes, and never spotted without an ear-to-ear grin, was Patty Simcox. The cheesy, do-gooder cheerleader dressed in a similar fashion to Sandy, think full-skirts and collared tees.
O.P.I perfect match? Teal Me More, Teal Me More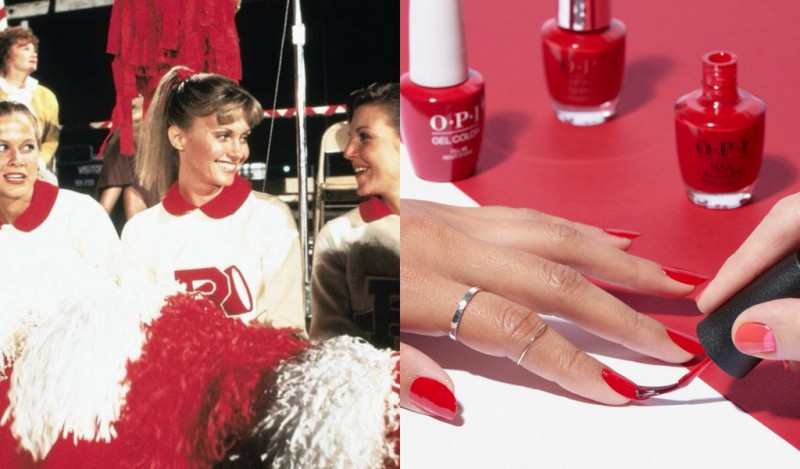 The Rydell High cheerleader uniform was unmistakable, in stark white and bright red. Sandy and her gal pals chilled with their pom-poms on the bleachers while chatting about you guessed it – boys.
O.P.I perfect match? Tell Me About It Stud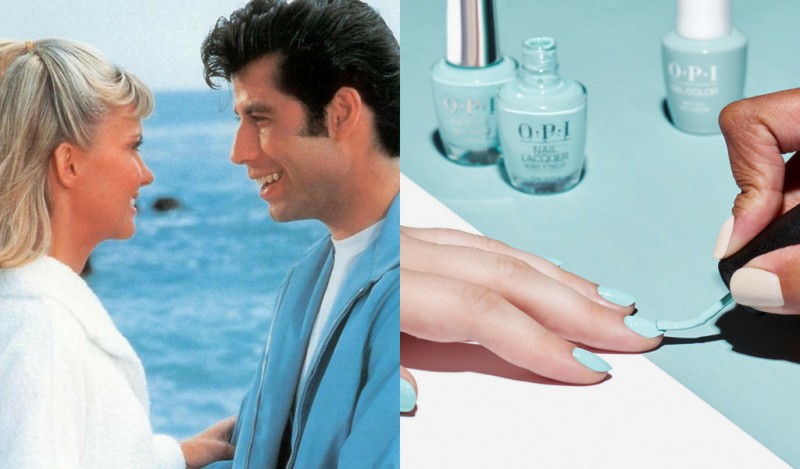 We catch a glimpse of Sandy and Danny's summer lovin' during a moment they share by the beach. Gazing deep into each other's eyes, it's clear the duo are besotted with one another.
O.P.I perfect match? Was It All Just A Dream?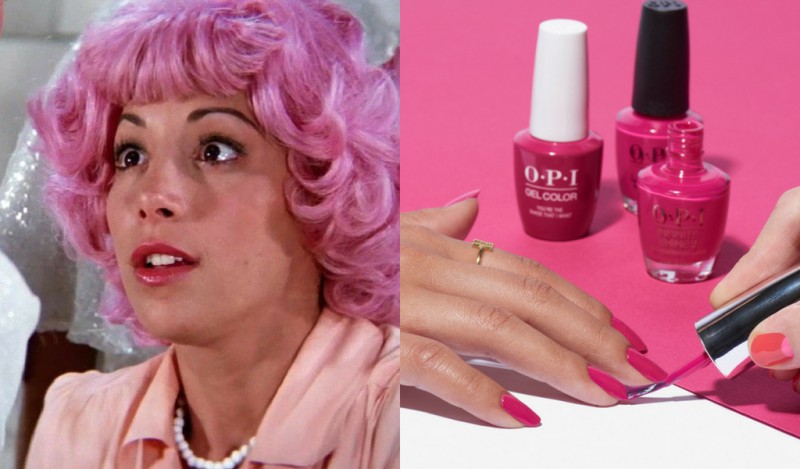 Always one to stand out from the crowd, Frenchie's day-dream to the tune of "Beauty School Drop Out" saw our favourite character emerge with poppin' magenta hair. Living proof that the cycle of brightly hued tresses cycles back around again!
O.P.I perfect match? You're The Shade That I Want
Make like your favourite Grease character and shop the O.P.I Grease collection, here.
Imagery: Movie Micah, The Popcorn Chronicle, Pinterest, Gables Cinema, Billboard, IMDB, CNN, The National.