Narciso Rodriguez for her MUSC NOIR is the fragrance at the top of our Christmas wish list
While a new fragrance as a Christmas gift might be traditionally considered a risky move—"oh it's too personal"—we're here to turn that notion on its head. Granted some women may have a 'signature scent', there's a high chance they'll replace their tried-and-true on the first whiff of the latest fragrance from Narciso Rodriguez.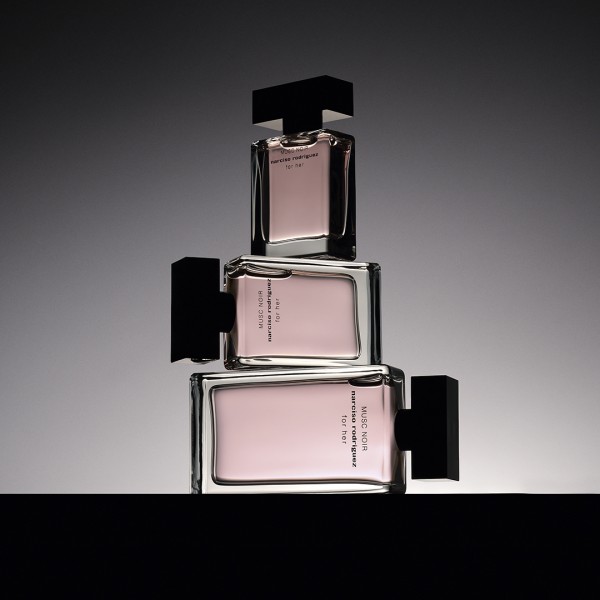 Enter the new scent from Narciso Rodriguez, for her MUSC NOIR, a tribute to the powerful mystique of a woman's inner beauty and innate sensuality. Inspired by the original for her, MUSC NOIR reinterprets and explores the unabashed mystery and eloquence of the iconic scent.
You'd be hard-pressed to find a woman who doesn't instantly recognise the iconic Narciso Rodriguez notes. The cult fragrance collection was conceived over eighteen years ago to celebrate the power of femininity. The collection continues to be inspired by women; each scent created to empower through the transformative power of musc. The introduction of the original for her saw 'chypre musc' added as a new chapter to the history of modern fragrance, the now-iconic scent becoming an international phenomenon and a modern classic.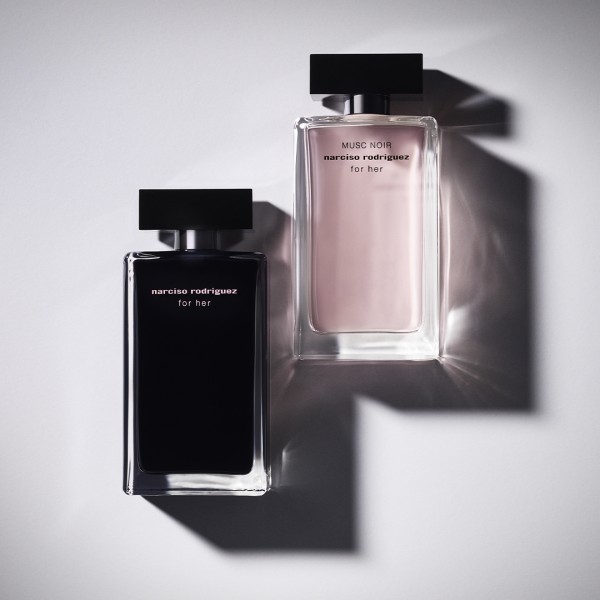 The scent
A rare musc oil lies at the heart of the original for her, an ingredient not only addictive, but also surprisingly feminine and enduring in its earthy, warm powers of seduction. "To work with musc is a perfumer's dream," says MUSC NOIR perfumer, Sonia Constant.
The composition of Narciso Rodriguez for her MUSC NOIR features a darker musc with a rich olfactory depth, both mysterious and sensual. Leathery suede accords transform the heart of musc and intensify the skin-on-skin sensuality of the fragrance, which is then emboldened with heliotrope and enhanced by white cedar and rose. A hint of luscious plum adds light and harmony for a final, feminine touch. When for her MUSC NOIR is layered with for her PURE MUSC it becomes an even more memorable statement in fragrance, and just may see it become your newest signature scent.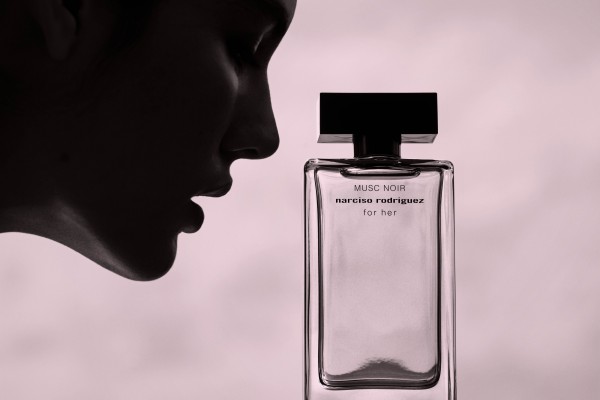 The bottle
For the first time ever, the iconic for her bottle appears in its purest form. MUSC NOIR is presented in a completely translucent bottle, revealing the mystery within.
Only a delicate pink juice, echoing the original for her, adorns the signature bottle, while a black cap alludes to the scent's darker facets.
Like the scent, it is timeless, ageless, and effortlessly beautiful.