Revel in the scent of summer with ECOYA
Who doesn't love the beautiful scent of an ECOYA candle or diffuser filling the room? The fragrance alone is enough to make you feel immediately calm and relaxed.
ECOYA has a way of taking our most loved scents - the fragrances that conjure up some of our favourite memories - and bottling them up for us to enjoy at home, work or on our skin. Dreamy. So, it makes sense that this summer, ECOYA's Summer collection of candles and diffusers are inspired by four different Australasian summer locations: New Zealand, Australia, Bali and the South Pacific.
When you think of summer in these places, what springs to mind? ECOYA's New Zealand inspired scent is Coastal Kowhai and Fig, the top notes featuring the heady smell of the lush greenery our country is famous for. With jasmine, fig, cedarwood and kowhai, this fragrance instantly brings to mind the warm beach days and crisp, clear evenings of a New Zealand summer. Light a candle in your office and you'll be transported to a quiet bay up north, with nothing but blue sky above you and soft, white sand at your feet.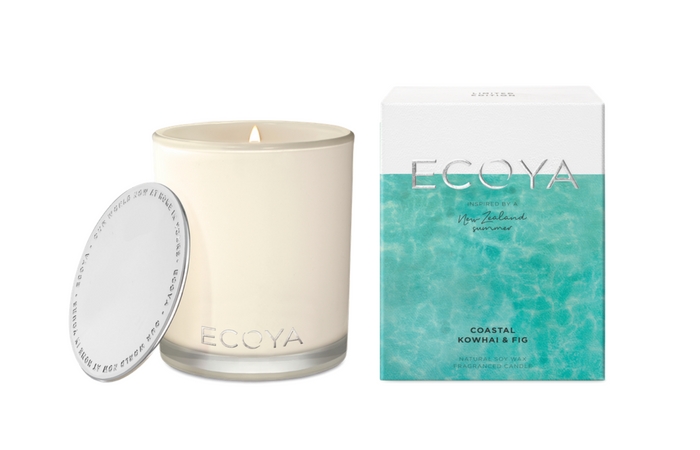 Aquamarine and Sandalwood is ECOYA's Australian-inspired scent. Available in both the Madison Jar candle or a fragranced diffuser option, this fragrance blends the saltiness of the sea and sand with amber and sandalwood. Who doesn't dream of early morning swims and the salty ocean air of an Australian beach in the summertime?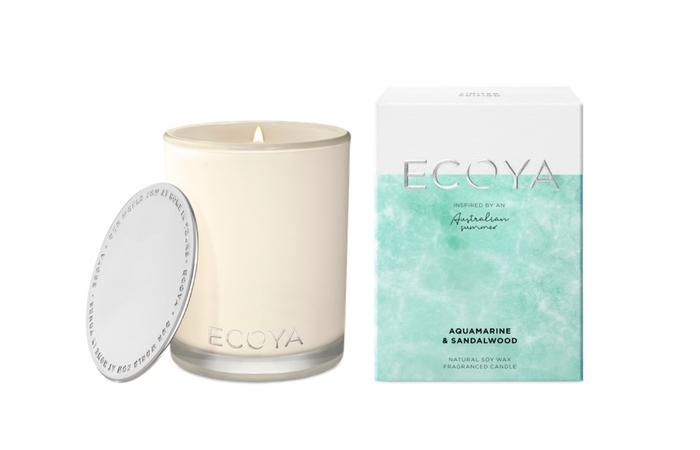 If ECOYA's Bali-inspired fragrance, Sun-Kissed Lime & Sea Salt, doesn't make you want to immediately book a (one-way!) ticket to Uluwatu, we don't know what will! With notes of sparkling citrus and sage and a base of moss, patchouli and sandalwood, this incense inspires thoughts of pool-side cocktails and island spices. Basically, it's a balmy Bali evening in a candle.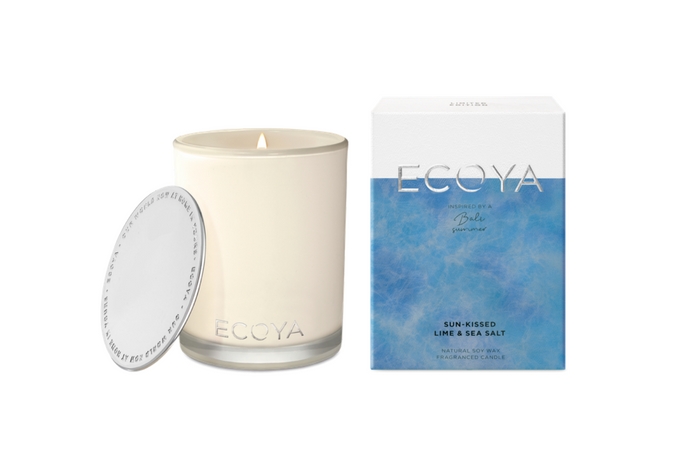 Salted Coconut and White Jasmine? Say no more. The ECOYA South Pacific scent was inspired by dreamy scenes of coconuts on white sandy beaches, sparkling citrus fruits and that crystal clear South Pacific water that is second-to-none. This refreshing fragrance has top notes of lemon and lime, bergamot and grapefruit with a vanilla base. It smells good enough to eat!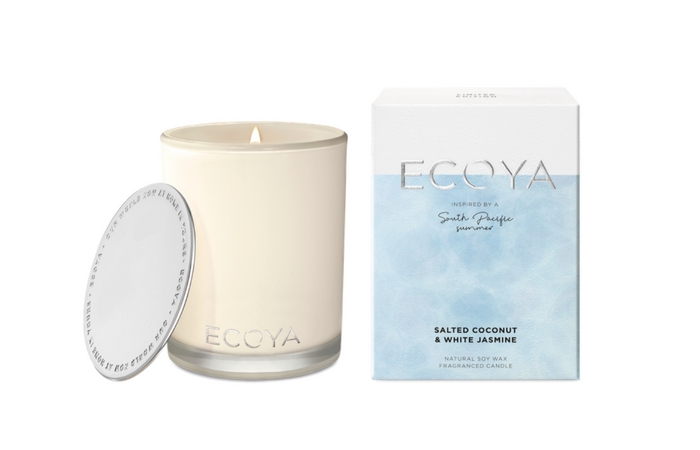 I don't know about you, but we're definitely feeling ready for a holiday now - be it at home, Australia, Bali or somewhere in the beautiful South Pacific. In the meantime, we'll be keeping our ECOYA candles and diffusers close to hand so we can at least feel like we're already there!
Head here for more.