Everything you need to know about Trilogy's new Instant Glow
Yes, we know your skincare collection is growing exponentially with every recommendation and revolutionary product that we just can't gate-keep (and we really are sorry about it), but trust us when we say - this one is the holy grail of skin saints. Enter Trilogy into the skincare group chat and their extraordinary Instant Glow that is an everyday essential in our beauty routines.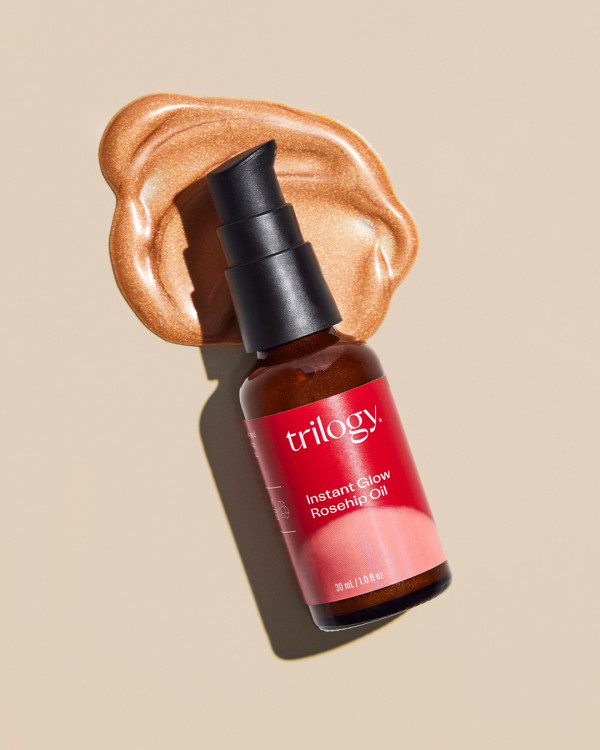 This luscious, silky-yet-dry oil is not only a favourite amongst the Remix Team but a testament to Trilogy's dedication to natural products that deliver results. An oil that can really do it all, Instant Glow offers instant and long-lasting benefits. Responsibly sourced sheer mica introduces a warm gold hue that instantly illuminates the skin while the 60% rosehip oil, aka the ultimate skincare superfood, nourishes, hydrates, and repairs the skin for long-lasting results. Providing long-lasting repair and instant illumination, this skin essential is crammed with proven natural actives and organic goodies, or in less words, all the right things.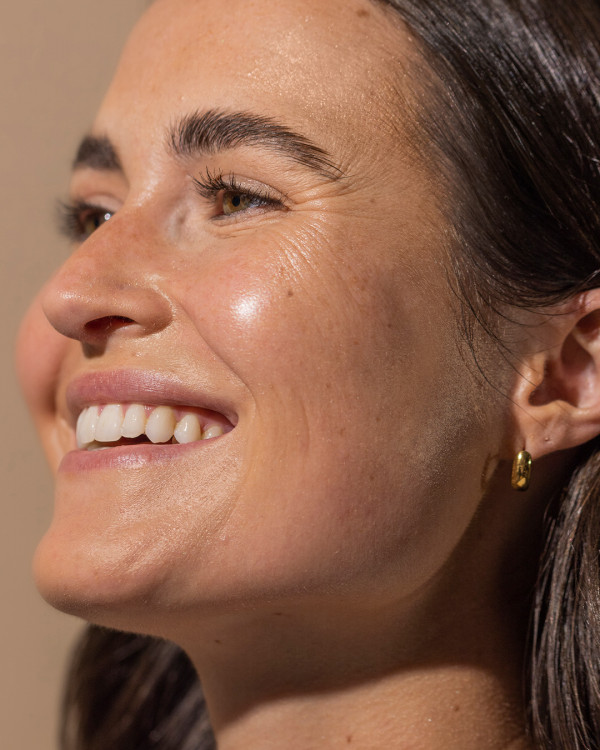 Elevating their cult-favourite rosehip oil even further, Instant Glow boasts a brand new (and exclusive to Trilogy) anti-ageing ingredient: VanilleActiv2. Extracted from vanilla beans, it supports natural collagen production and helps improve your skin's texture and smooths fine lines and wrinkles. What's more? A blend of essential oils lends this holiday-skin-in-a-bottle an added warm, vanilla scent, giving it our stamp of approval for that smell-good, feel-good skin pamper.
As if Instant Glow couldn't get any better, it features lipid-rich and fatty acid-rich macadamia and avocado oils. These ingredients, aka our ultimate hydrating heroes, work together to intensely moisturise your skin to the max, making this face and body oil a jack of all trades when it comes to all your epidermal dilemmas.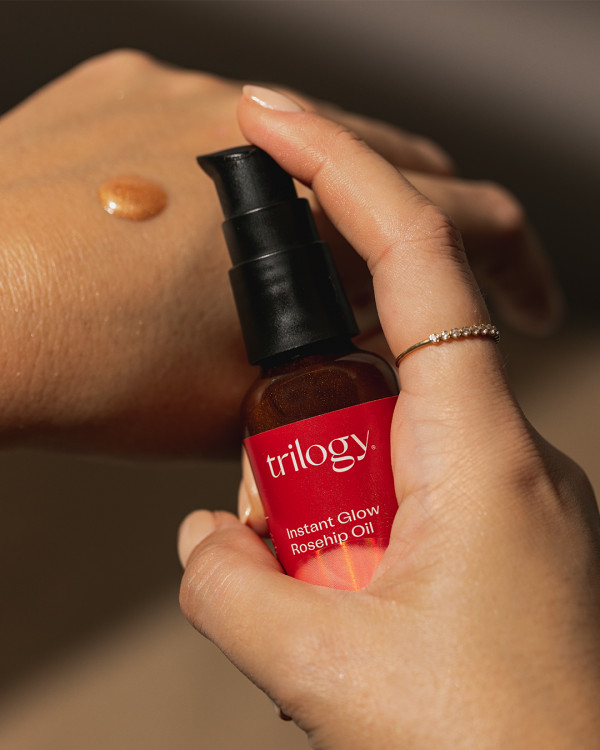 Multi-faceted and multi-purpose, this instant glow-giver can be applied alone, worn under make-up as a skin-prep, mixed with foundation for effortless sheer-glow coverage, or used to add a coveted glow to the rest of your body.
So, lather your skin in some all round goodness - we're talking hydration, anti-ageing and renewal - with the miracle must-have that is Trilogy's Instant Glow. Made sustainably, this beauty oil adds a subtle shimmer while working hard behind the scenes to give you your best-ever skin, long-term. We couldn't recommend it enough.