Rugby legend Dan Carter on his debut fragrance DC10 Sport with Chemist Warehouse
Growing up in Aotearoa, being aware of rugby, to some extent at least, is unavoidable. Extracting prickles from bare feet, Jump Jam, PTSD from Te Papa's earthquake room and the unmatched adrenaline of the Scholastic Book Fair. Harold the Giraffe, lunch orders, Suzy Cato and a first kiss on the backfield. If you attended school in the early 2000's you likely experienced most, if not all of these and though the backfield was a convenient location to lock lips it was also home to bull rush, rugby and pretty much any other sport that ensured a few broken limbs. To a Kiwi boy, Richie McCaw and Ma'a Nonu were nothing short of idols, for us girls, Sonny Bill Williams and Dan Carter were nothing short of, well….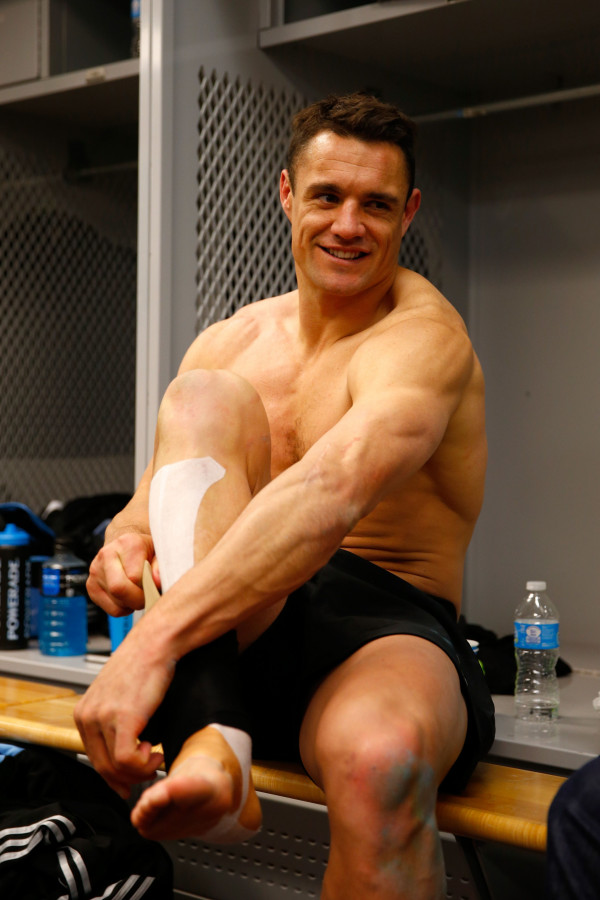 Image via Pinterest
Born and raised in Southbridge, Dan Carter was widely touted as the best rugby player in the world. With a career spanning 18 years, he is the winner of two successive Rugby World Cup titles, is a three time International Rugby Board Player of the Year and holds the All Blacks' scoring record with 1598 points in 112 appearances. Carter's talent extends beyond the pitch, he has modelled for Jockey, released four books, started two charity initiatives, fathered four children and as of July 20th he adds perfumer to his resume.
As a legend of the game, Carter's first official fragrance DC10 Sport is inspired by motion, constant movement and progression, but what does that smell like? Wet grass? Dirty socks? Lynx? Over a coffee at Auckland's QT Hotel, Dan Carter has me decide for myself.
"To me, it's a very fresh, very clean scent. It has hints of vanilla and French lavender, it's funny you know, rugby player coming out with a scent, the initial reaction is what the hell is this going to smell like? peoples minds go to.." I admit Lynx, he laughs "yep! or a smelly old pair of rugby boots, deep heat maybe, they're often pleasantly surprised, they don't expect to like it, they're like actually, this smells really good! That's probably the hardest thing about fragrance, it's so personal but we're really happy with where we got to, I'm relieved you didn't dry retch! It was a long process, we had a range of samples and over 6 weeks I sprayed them on me, tested the longevity, tried them on nights out and then again throughout the day. I wrote notes, highlighting the ones I liked and when I wore them, then I went out to friends and family, everyone came back with their own ranking system. I looked at it and was like oh my god, it really confirmed how subjective scent can be. There was some consistency though, the Chemist Warehouse team did the exact same style of testing, all their staff members tried it and ranked the options. When it came to judgement day I had my favourite two and one of those matched theirs so there was synergy, it was a huge relief I was like, this is good, I'm not way off"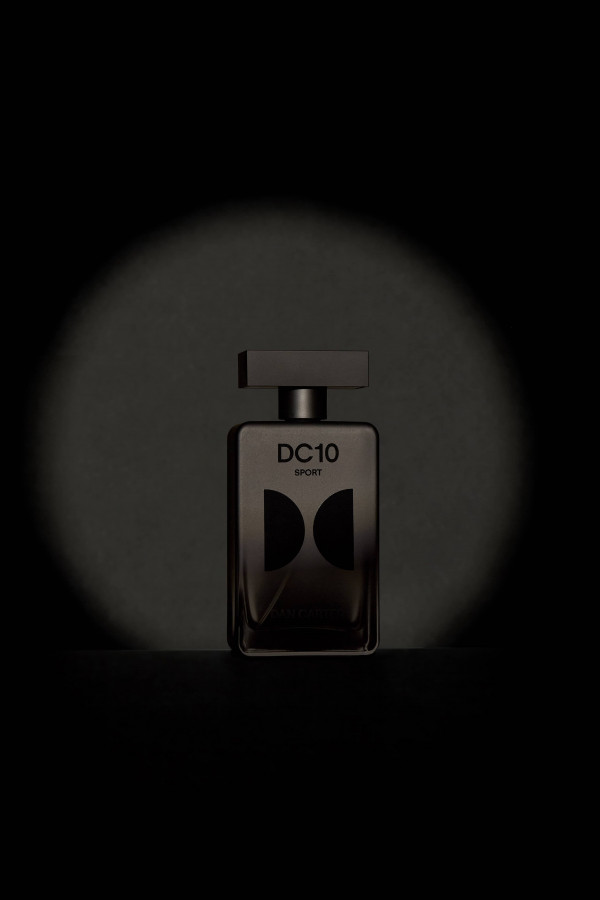 Image via dancarter.com
Carter tells me about discovering an appreciation for quality fragrance.
"My old man was an Old Spice guy through and through, I remember stealing it as a kid, it was an aftershave and I'd just completely burn my face. It wasn't until I started travelling for work and the beauty of Duty-Free that I started to really enjoy luxury brands, every time I went away I was like, gotta get a fragrance! My first was Issey Miyake, it had a nice clean bottle, rectangular shape, I still love the smell of it. Fast forward 20 years and I've got my own. It's been quite a journey but it's something I'm really proud of. I guess the reason I'm able to do fun and exciting projects like this is because of the sacrifice and work I put into rugby for almost two decades. Being able to reap a few rewards and have a fantastic partnership with Chemist Warehouse, they obviously know fragrance, so to work alongside them for this was really great"
He tells me about the design process.
"I love the creative side of projects that I'm involved in. I wanted to be part of the design of the bottle, the label, the box, you want to feel proud of it and credit to Chemist Warehouse, they were really open to my suggestions. They've done this before and on numerous occasions, they could have easily gone away, done it all themselves and absolutely nailed it but they were open to my branding ideas, my logos, the name, we went back and forth with a lot of different options"
He opens the box and shows me the sleek bottle, it is minimal and looks far more expensive than its $49.99 price tag.
"It's very simple, we wanted it to look and feel like a premium luxury fragrance. We thought we'd take inspiration from my playing career and make a real sports-focused scent, the name represents my initials and the position I played, DC10 Sport made sense to us"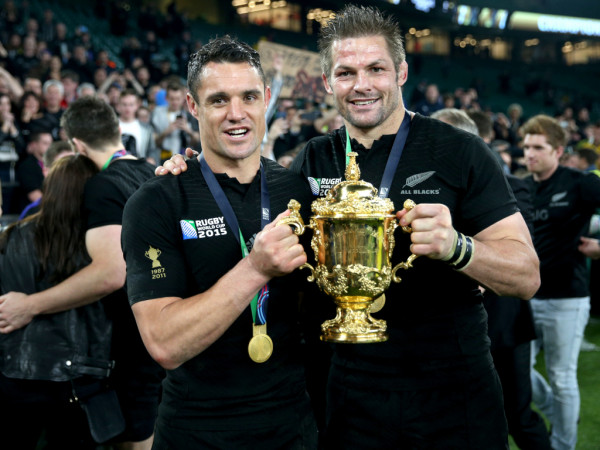 Image via planetrugby.com
The former fly-half has twice been voted New Zealand's sexiest male but egotism appears to be nonexistent, since retiring Dan Carter's sights are set on giving back.
"I've been an Ambassador for UNICEF for 8 years. I've been to refugee camps and I've seen the work they do on the ground. I always wanted to do more but during my rugby career I never really could. When I retired I set up my own initiative, the DC10 Fund. I've got four children and I realise that they live a life where they are well educated, they have a nice house, but a lot of children around the world don't. I wanted to help underprivileged children. UNICEF has been doing that for decades so I partnered with them. As an ambassador you don't always get to hand pick which projects you support, now I get to go 'right! I'm passionate about this part of the world and supporting these children' Partnering with UNICEF has enabled me to be more specific about where the money that I raise goes, we've started small and we're focusing on the Pacific Islands. Providing clean water, sanitation, hygiene facilities for medical centres and schools. I've been to Vanuatu and the outer islands to see the impact that the money that I've raised is going toward. It's amazing getting to actually see the children washing their hands before school and medical centres where the doctors and nurses have clean water. We've been building bathrooms in schools, especially for the women, they didn't have proper facilities in some areas so that was really important to me. We've raised a lot of money in 18 months but we're only at the beginning, that's been really exciting and a project that keeps me busy. I also have iSport which launched, sheesh, well over 10 years ago with Richie McCaw and Ali Williams. We just wanted to give children access to sport, we were lucky that our parents could afford to pay for our equipment, our subs, things like that. We provide grants for schools and clubs, whether it's a child that needs some money to pay for his rugby subs or a school that needs a new basketball hoop or a soccer pitch"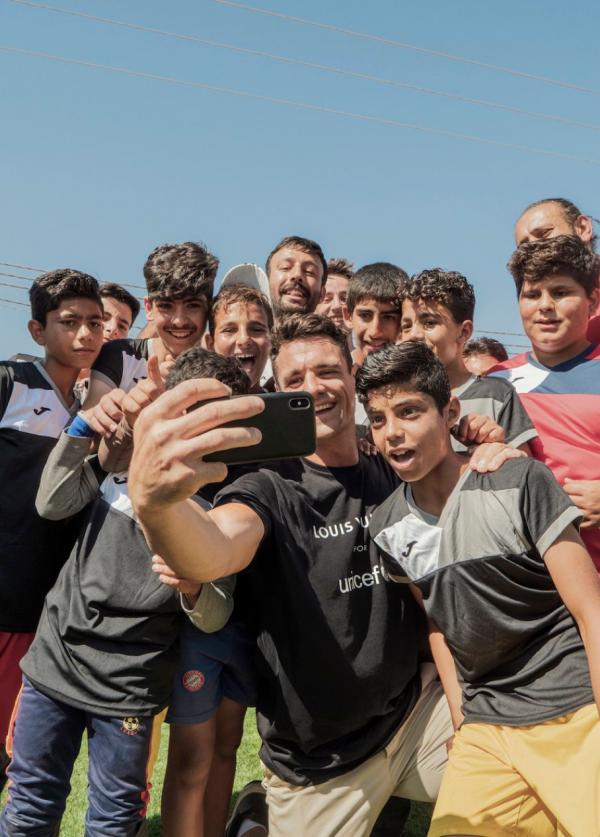 Image via dancarter.com
I asked him what life looks like since hanging up the boots.
"It was an adjustment, luckily I've had really supportive partners and sponsors, even through the pandemic, they were very loyal. We've continued those relationships and now that the world's back open again, I'm doing a lot of events and hospitality work with them. It's a lot of travelling, but it also means I have a lot of flexibility. I can drop the kids off to school, pick them up, coach their sporting teams, I've become an Uber driver for them basically" He continues "A lot of people ask me, when you look back on your career, what are you most proud of? And I think the reason that I'm so heavily involved in charity work and giving back is because I remember when I was a young kid, I had All Blacks that I used to look up to John Kirwan, Michael Jones and through my teenage years, Jonah Lomu, Christian Cullen, they're the ones that inspired me to follow my dream of being an All Black. I was lucky enough to play for as long as I did. When I'm looking back on my career, what I'm most proud of isn't the two Rugby World Cups that I was involved in, it isn't the three World Rugby Player of the Year awards I won. It's actually that I think I was able to help inspire the next generation of rugby players or even the next generation of kids to live their dreams. That social impact that I was able to generate through my career is something I'm really proud of and it's what's inspiring me in this next chapter of my life, using rugby and sport to give back and help other people, whether that's mentoring or charity work, helping other people and sharing my knowledge or experience of playing professional sport for so long is something that I'm really passionate about."
Dan Carter's legacy extends beyond accolades and it's a testament to his versatility. DC10 Sport defies stereotypes and the rugby greats commitment to giving back showcases a true sense of character. Buy his new fragrance for someone as a source of inspiration or simply so teenage you can discover what the Dan Carter smells like, DC10 Sport is available exclusively at Chemist Warehouse both in-store and online.