Every new beauty product that launched in October 2021
With the festive season upon us, beauty launches are coming in thick and fast. This month, we've seen an emphasis on skin radiance, summery scents and luscious locks. Ahead, discover the brand-new October beauty products you need to add to your radar stat. Stay tuned, as always, we'll be updating this list with news of launches as they come.
GLASSHOUSE FRAGRANCES Christmas Collection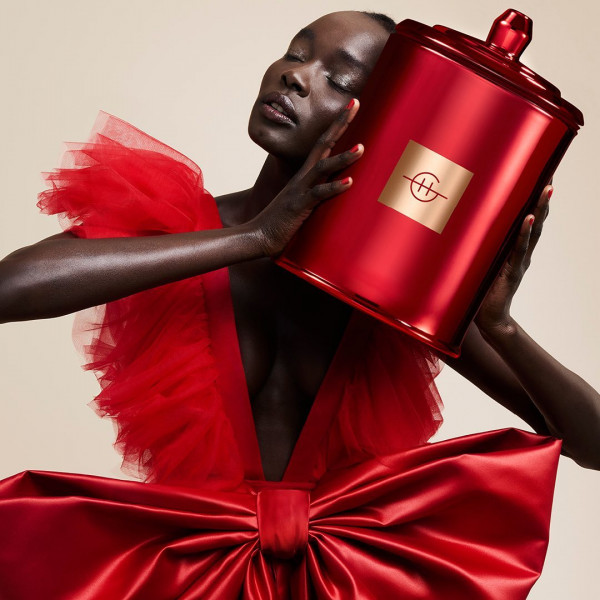 So, it begins – the Christmas collections. Kicking it off and simultaneously setting the bar (very) high is GLASSHOUSE FRAGRANCES. The hotly anticipated limited-edition collection encompasses over 20 pieces dressed in bright, bold red. Launching in two drops, the collection sees the return of cult candles such as Night Before Christmas (scented with Dancing Sugar Plums) and the stunning candle carousel, plus some highly requested items like their very first 24 Days of Christmas Advent Calendar *swoon*. Fill your abode with festive fragrance, blast some Christmas tunes and embrace the most wonderful time of year with this highly coveted collection.
Guerlain Rouge G Luxurious Velvet Collection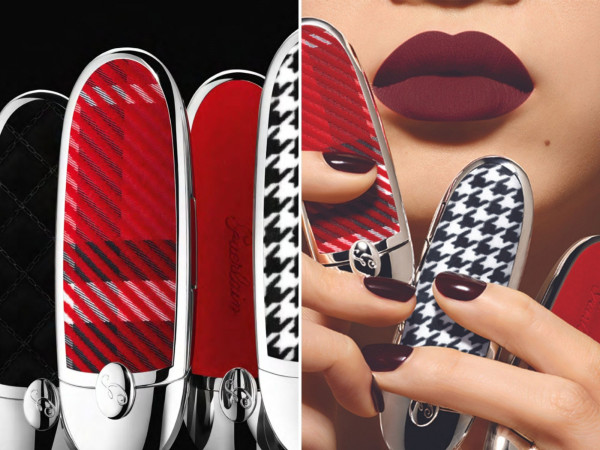 Designed with that inimitable Parisian je ne sais quoi, the new Rouge G Luxurious Velvet collection is as much a collectable as it is a lipstick. For the first time, the Rouge G cases are dressed in fabrics sporting the timeless patterns of the Parisian wardrobe; think houndstooth, tweed and chevron stripes. Split into browns and pinks, the sophisticated shades are super pigmented and deliver long-lasting 16-hour wear. Living up to its name, these lipsticks glide on velvety smooth for a comfortable matte lip that doesn't feel dry.
Emma Lewisham is officially the world's first carbon-positive beauty brand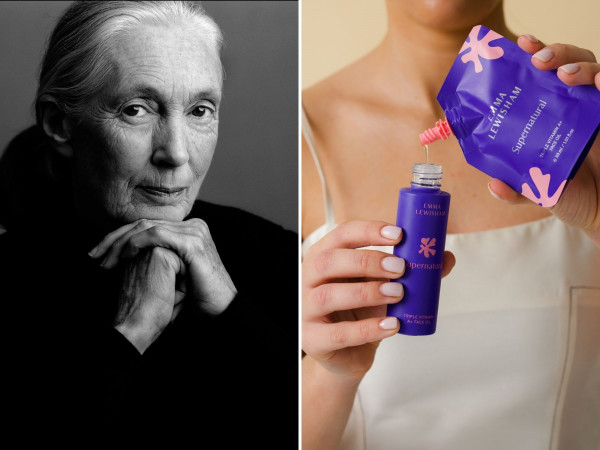 Proud Kiwi moment! Not only has Emma Lewisham ticked off a world first in being the first carbon-positive beauty but the homegrown brand is also the first 100 percent circular-designed product range. Not satisfied with stopping there though, Dr Jane Goodall (pictured above), an iconic environmentalist, ethologist and United Nations Messenger of Peace, penned a letter endorsing Emma Lewisham's industry-shifting efforts. This recognition shouldn't be overlooked – it's not only the first brand in New Zealand to gain such an accolade, but the first beauty brand in the world. Consistently prioritising collaboration over competition, Emma Lewisham has made it her mission since the get-go to solve the beauty industry's waste and pollution problem, while simultaneously formulating naturally efficacious skincare. A real testament to this is Emma Lewisham publicly sharing all of its IP free of charge (their blueprint) industry-wide for other competitors—small and large—to adopt and capitalise from their investment. A beauty trend we hope to see dominate in 2022. The entire Emma Lewisham range is now refillable, reducing their carbon footprint up to a 74 percent than the original packaging.
Gisou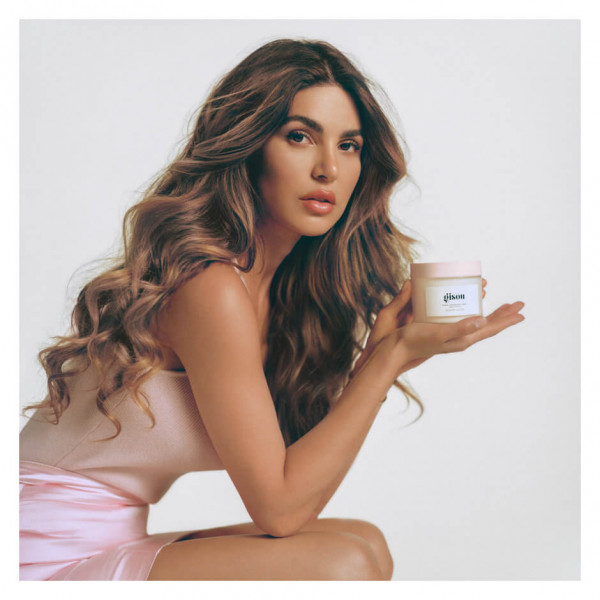 A family of sixth generation beekeepers' biggest beauty secret comes in the form of Gisou, a collection of globally loved hair basics, treatments and stylers made with ethically and sustainably-sourced honey from the founder's own family garden in the Netherlands. Honey-Infused Hair Oil, Hair Wash, Mask, Conditioner, and more, it smells as bee-utiful as it sounds. Bonus that it also looks super chic in the shower.
Clarins Summer Makeup Collection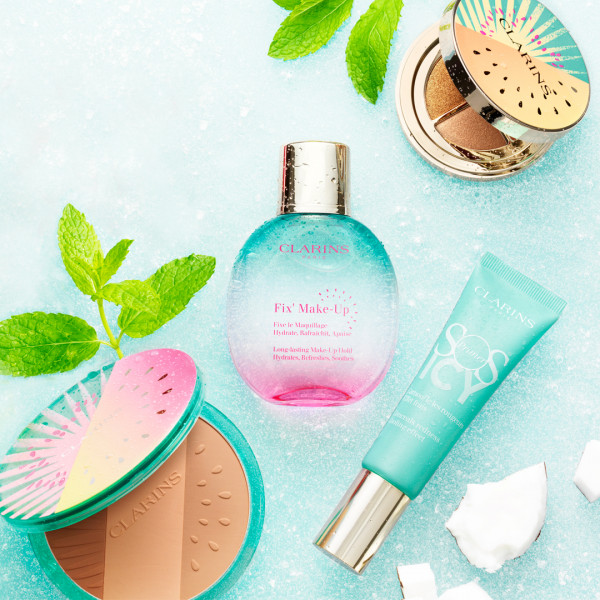 The future is looking bright, literally. This vibrant collection is just the colour injection we all need right now. Transporting us to the beach, the packaging is inspired by frozen treats…sorbet, anyone? The range includes all your summer makeup essentials: the cult Bronzing Compact for a sun-kissed glow, Fix' Make-Up setting spray to withstand the summer heat, an Ombre 4 Colours Eyeshadow Palette for a wet-look and the redness-correcting SOS Primer Icy.
Mita Rose Gold Copper Tip Brush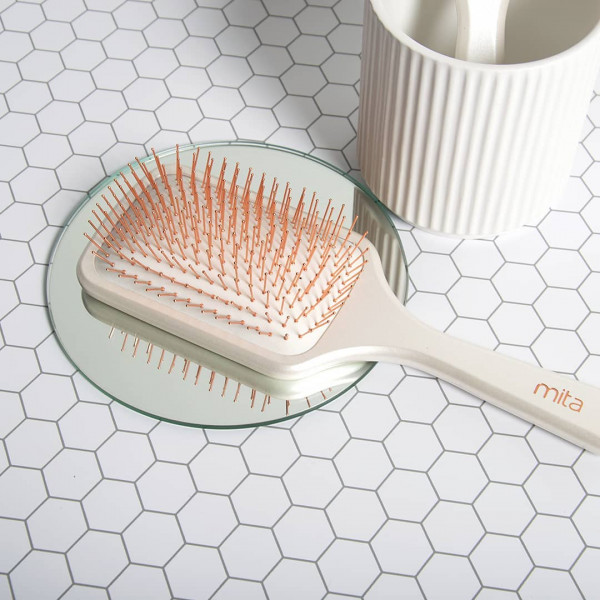 Chances are you haven't given a second thought to replacing your hairbrush. Admittedly, I've been using the same hairbrush for two years (maybe longer…eek). While I clean it, I never considered it might not be doing its best job anymore. Hairdressers recommend changing your brush every six months. While it varies depending on the brush, all bristles eventually begin to separate, bend or erode due to styling products. Mita's new Rose Gold Copper Tip Brush is the perfect excuse to refresh your most-used hair tool. With an ultra-flexi cushioned pad, fine bristles and a shimmering pearl body, it's not only a necessary essential but a decorative addition to your dressing table.
Glow Lab Haircare 2.0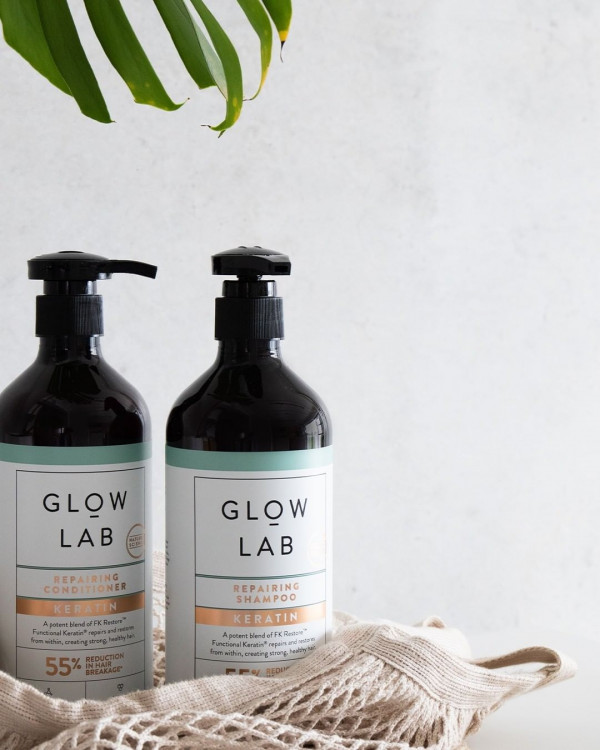 I've sung Glow Lab Purple Shampoo's praises since its launch, so the news of a new and improved formulation (across the entire shampoo range) was right up my alley. Taking natural haircare to the next level, the skincare-inspired formulas harness active ingredients usually found in salon brands, like keratin, for silky-soft, healthy locks. Launching with their best formula yet, the four shampoo variants - Hydrating, Repairing, Thick & Full and Purple Shampoo - boast some seriously impressive claims, like reducing hair breakage by up to 55 percent!
Jeuneora Brightening Booster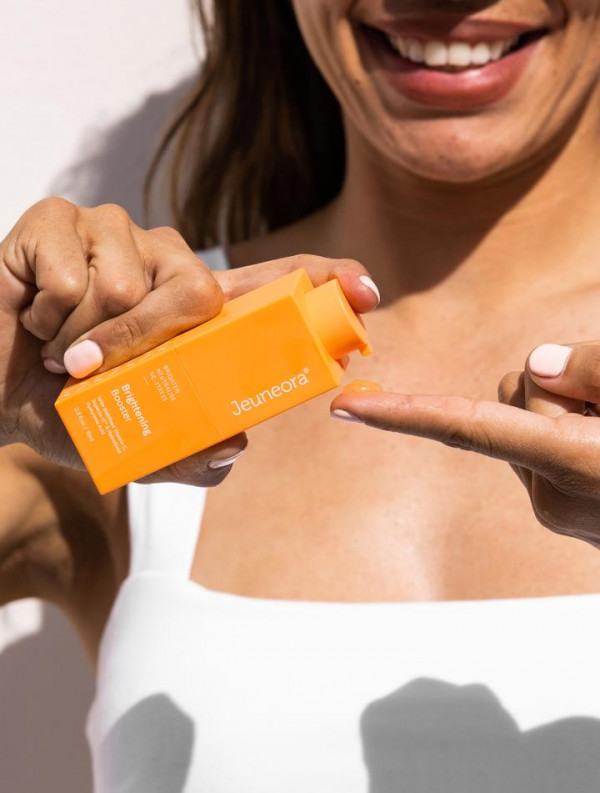 By now you're probably well versed in the skin benefits of vitamin C - it's like a facial in a bottle - but, there's A LOT to pick from so understandably it can be overwhelming. My advice? Take it from someone who has tried them all and uses vitamin C on the daily. The Jeunora Brightening Booster is one of the good ones. An antioxidant-rich serum that combines two high-potency forms of vitamin C - 20% Stabilised Vitamin C Solution and Kakadu Plum Fruit Extract - the world's richest source of Vitamin C. Together, these powerhouse actives brighten skin, visibly reduce the appearance of dark spots, support collagen production, reduce the appearance of wrinkles and protect your skin against environmental damage. What also sets this one apart is unlike other vitamin C serums it doesn't have a strong citrus-y smell or leave your skin feeling sticky.
Diptyque Limited Edition Le Grand tour Kyoto EDT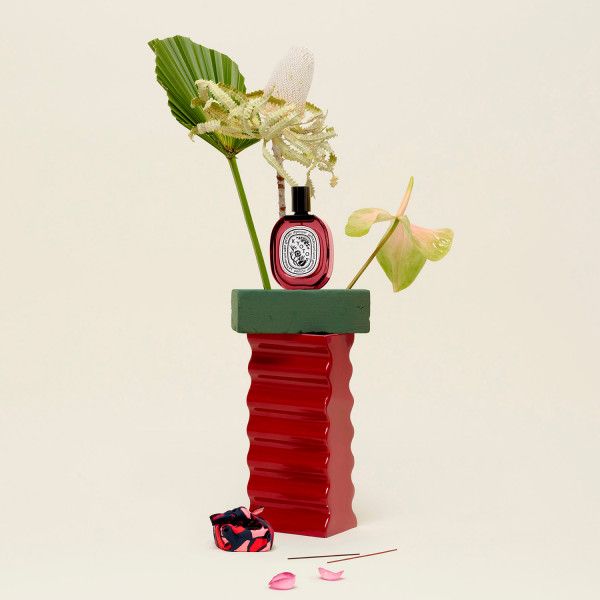 To celebrate Diptyque's 60th birthday, the luxury fragrance brand brings you Le Grand Tour collection. Inspired by a cultural journey across magical destinations expressed through scent, the new Kyoto EDT is a woody floral scent featuring notes of rose, beetroot-vetiver and incense. Presented in the furoshiki tradition, the bottle is wrapped in a fabric printed with the Sarayi pattern created by diptyque's founders. *Adds to Christmas wish list*
Oribe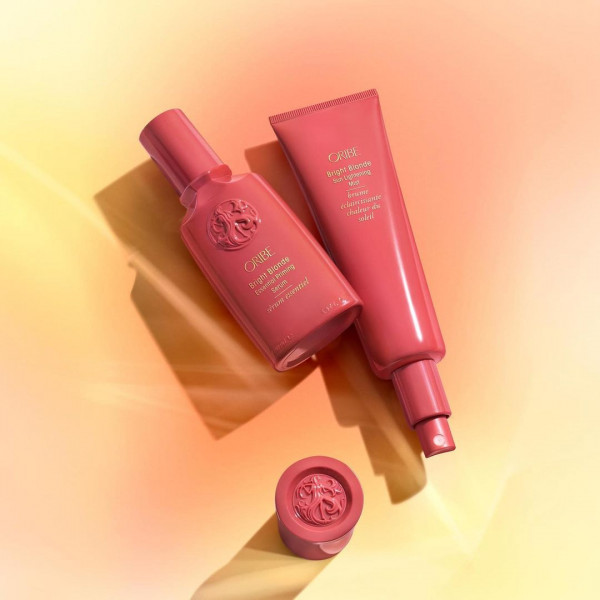 Blondes have been doing it tough this lockdown. It's not an easy colour to maintain and can easily go very, very wrong when taken into your own hands (stop doing this asap btw). Thankfully, the new edit of blonde-targeted products from luxury haircare brand Oribe has come to the rescue. Oribe expands its top-selling Bright Blonde Collection with the introduction of two new products — Bright Blonde Essential Priming Serum and Bright Blonde Sun Lightening Mist. Catering to the unique needs of blonde hair, both products are specially designed to maintain colour vibrancy and reveal hair's most radiant, healthy-looking blonde. I'm particularly intrigued to try the Sun Lightening Mist, which gradually and naturally lightens and illuminates blonde hues.
paco rabanne PHANTOM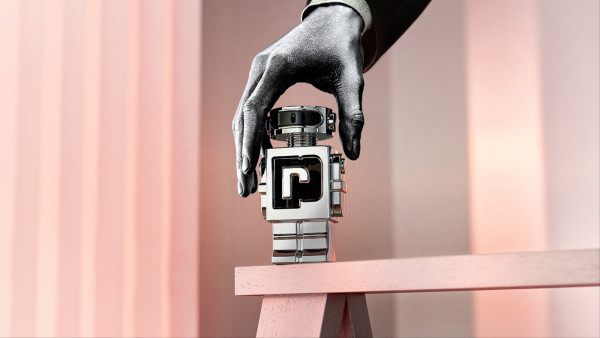 You've no doubt seen this futuristic robot doing the rounds on your feed, without realising it's actually a fragrance. It's not just the bottle that's unique, but the technology behind it. Shaking up the codes of traditional perfumery, PHANTOM is paco rabanne's first connected bottle, featuring an NFC chip embedded in the spray cap. The visionary men's fragrance invites the wearer to hold their phone on top of the bottle and connect to a universe of content. What's more, the scent development process leveraged Augmented Creativity, a cutting-edge creative process that uses A.I to select ingredients. The result? An addictive and sexy blend of lavender, lemon and woody vanilla.
Trilogy Microbiome Complexion Renew Serum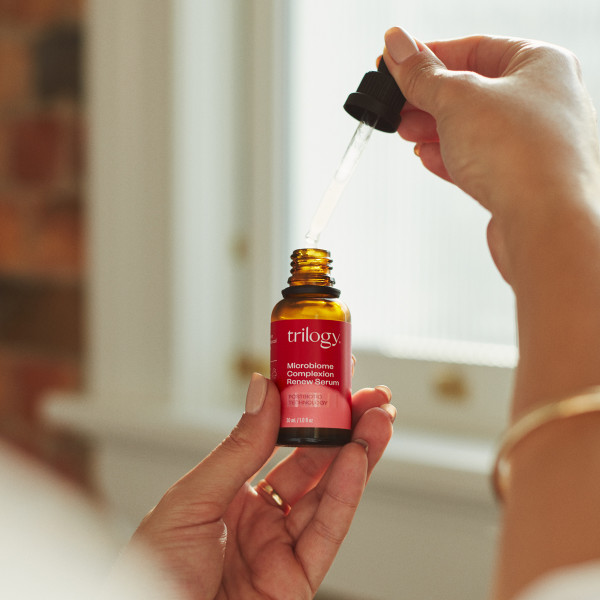 Iconic New Zealand beauty legacy Trilogy recently unveiled an all-new look, along with an innovative, new serum. An advanced formulation that works with your skin's natural microbiome, the Microbiome Complexion Renew Serum promotes is a staple for complexion perfection. This postbiotic powerhouse utilises clever technology to accelerate your skin microbiome's renewal and collagen production, revealing clear, plump and smooth complexion.
Naked Sundays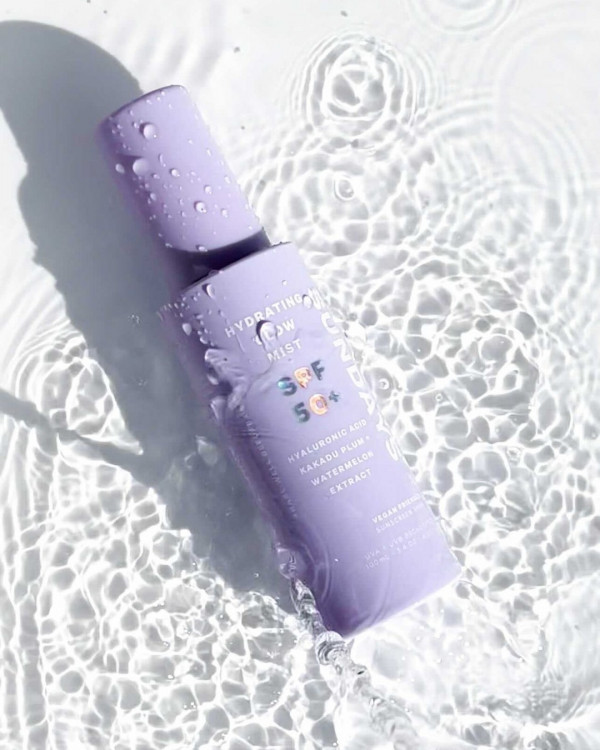 Launching just in time for summer is Australian made sun care brand Naked Sundays. While I always try to support local, when it comes to SPF, our neighbours just do it best. Australian TGA standards are the strictest in the world so you can rest assured you're using the highest performance suncare with Australian sunscreen. The most alluring product in the line-up is the first SPF50+ Mist for OVER makeup! The convenient mist is sure to be a beach bag essential for topping up throughout the day this summer.