All the need-to-know beauty launches we're loving this August 2021
We're not sure why, but August is shaping up to be a massive month for beauty launches - and we're not mad about it. This month, marks an onslaught of beauty releases, from long-anticipated beauty brands to revolutionary hair nourishers to treat yo'self luxuries. Ahead, discover the brand-new August beauty products giving Remix's beauty editor all the thrills. Stay tuned because the list doesn't end here, there's some top secret ones we'll be adding here as soon as we're 'allowed'...
Shiseidio Ultimune 3.0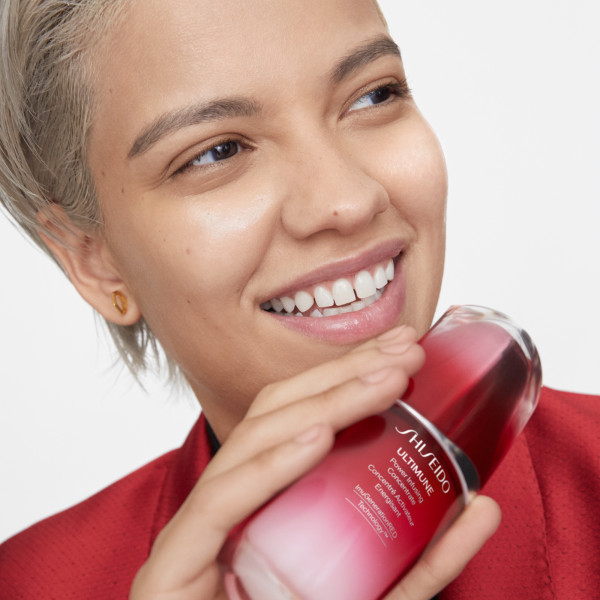 Like a software update, there's always room for improvement, even when it comes to cult favourites. Enter the third generation of Shiseido's award-winning serum, Ultimune Power Infusing Concentrate. What's new? The old faithful has been reinvented with Lifeblood Beauty Science, a revolutionary beauty breakthrough that enhances the flow of essential ingredients throughout your skin. The clinically tested serum delivers maximum moisture and smoothness for healthy vibrant skin, as well as recharged radiance in as little as three days.
Joico Defy Damage Sleepover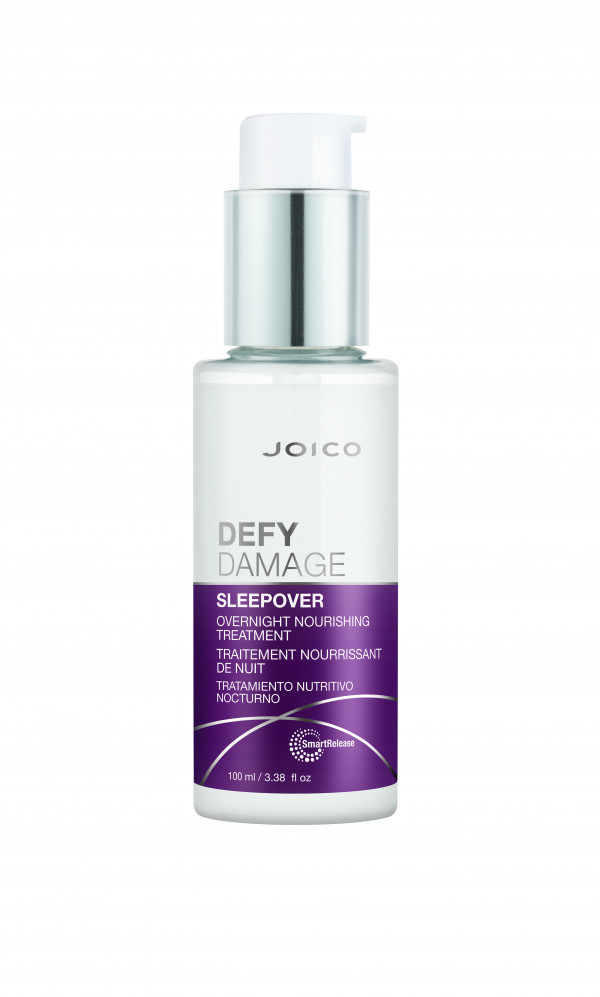 There's a beautifying slumber party on the cards and your tresses are invited. For #iwokeuplikethis hair, discover this no-rinse treatment, which promises to protect, strengthen and nourish all with a few pumps before bed. Featuring a comforting blend of vanilla, lavender, honeysuckle, tiara flower and freesia, its therapeutic notes double up as an indulgent pre-bedtime ritual. The zero-effort sleep-in treatment works on both damp or dry ends to reveal strong, gorgeously radiant hair come breakfast.
Rare Beauty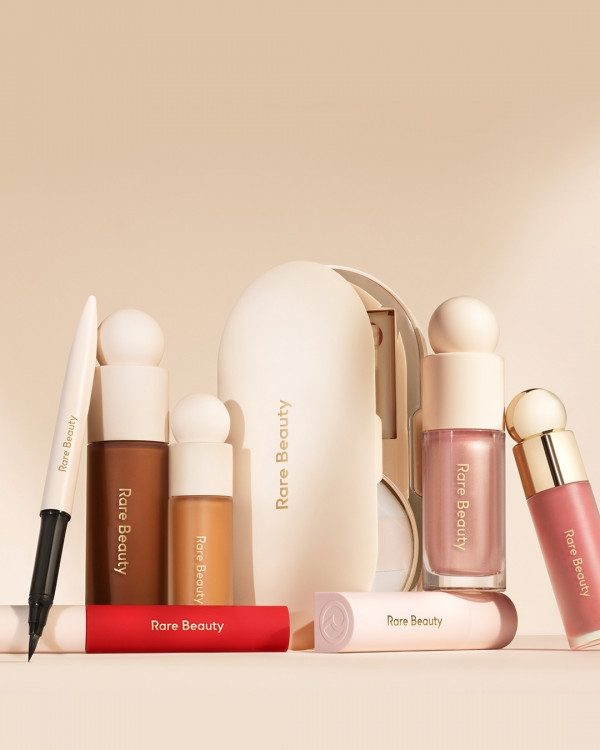 Lipsticks flew off *virtual* shelves when Selena Gomez teased the launch of her beauty line, now the wait is finally over (almost). Next Thursday, Rare Beauty will be available for Sel' fans to get their fix. More than a beauty brand, it extends to a community that fosters self-love and acceptance. "Being rare is about being comfortable with yourself," Selena said in the teaser for the brand's release. "I've stopped trying to be perfect. I just want to be me. I want us all to stop comparing ourselves to each other and start embracing our uniqueness. You're not defined by a photo, a like, or a comment. Rare Beauty is about how you see yourself." In line with its mission to empower, the collection is all-encompassing with 48 shades of foundation, concealer, blush, highlighter, two different kinds of lipstick, and liquid liner, among other products.
Olaplex No.8 Bond Intense Moisture Mask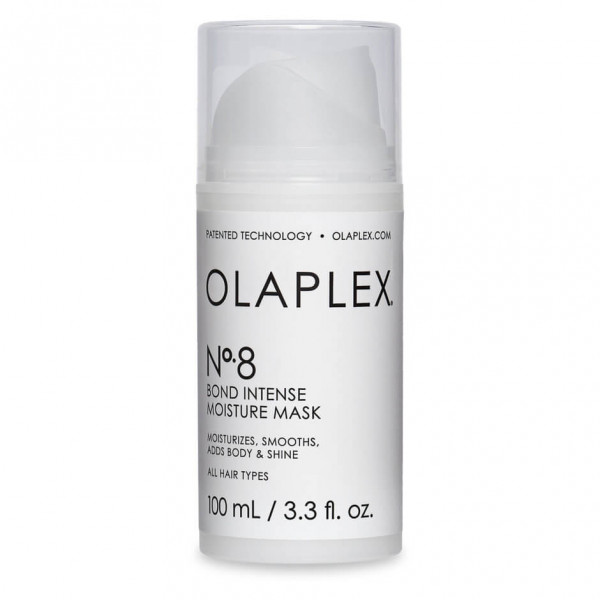 Promising to revive lacklustre locks in just 10 minutes, this highly concentrated reparative mask is the new must-have in Olaplex's award-winning line-up. Featuring the brand's patented bond-building technology it adds shine, smoothness and body while providing intense moisture to treat damaged hair. Hair so shiny, think of it as the DIY equivalent to an in-salon treatment.
GLASSHOUSE FRAGRANCES Sugar Coated Trick or Treat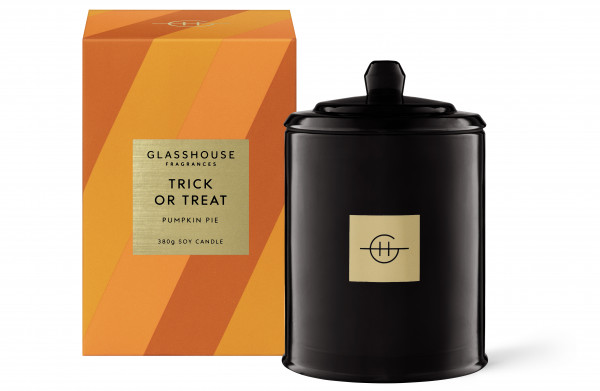 Back my popular demand, GLASSHOUSE FRAGRANCES fans will be overjoyed to hear that the cult limited-edition Trick or Treat candle, originally launched for Halloween, is back. While not a 'beauty' product per se, it's scent is too beautiful not to include. Smooth and spicy, with a complex fragrance profile, it smells so real you can practically taste it. Infused with orange zest and topped with maple, cinnamon, caramelised sugar and flaked coconut, it's the perfect treat for those with a penchant for sweet.
Manicare DermaSOOTHE Massage Globe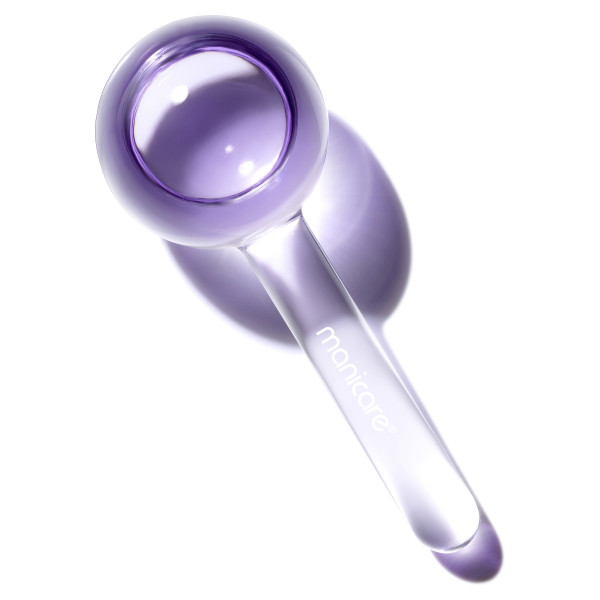 Manicare, the go-to brand for DIY beauty tools, has released its latest nifty gizmo, the DermaSOOTHE Massage Globe. The handheld tool works to de-puff, calm and awaken skin, while refreshing the complexion. The non-motorised facial massager provides a gentle, relaxing massage experience, for a peaceful moment of reconnection and self-care for skin. It can be used warm or cold—simply leave in water of desired temperature for 10 minutes—then gently roll on the skin, allowing the weight of the globe to guide. Massage along the jawline, cheeks and forehead in either an upward or downward motion to lift or detox the skin.
Dolce & Gabbana Light Blue Forever Pour Femme EDP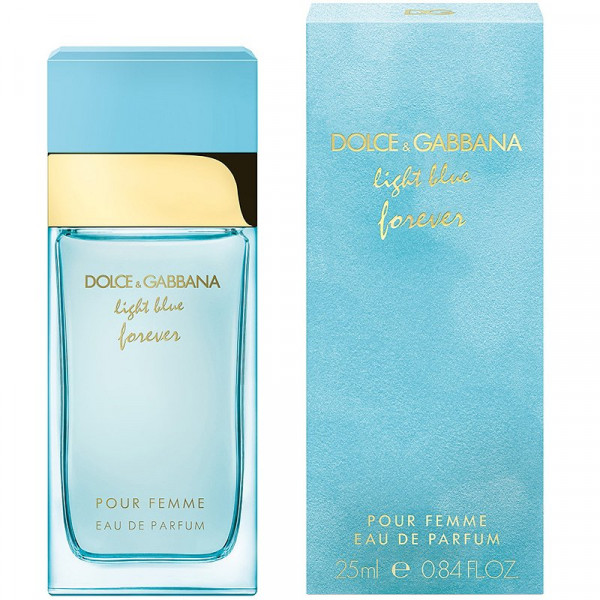 With spring on the horizon, the first fresh and light scent is fittingly the newest iteration of Light Blue. The new twist on the iconic signature fragrance is a sunny and sensual feminine perfume that evokes memories of long summer days by the Mediterranean Sea – perfect for spring! The fragrance opens with Light Blue's signature top notes, an addictive duo of crisp Granny Smith apple and tangy Calabrian lemon. At its heart, is orange blossom and white flowers, then to round out the profile is Virginia cedar, white musk and cashmere woods at the base.
Oribe Gold Lust All Over Oil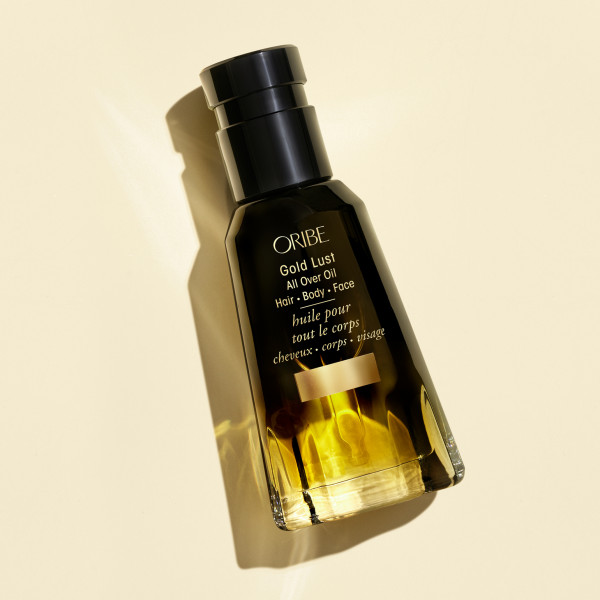 One of the most luxurious haircare brands, Oribe (pronounced or-bay) have unveiled their newest coveted treatment. If you haven't brought yourself to splurge on Oribe before, maybe this one you can justify because it's an all-over hydrating oil for hair, body AND face. The moisturising, radiant oil features a curated blend of 17 intensely nourishing and protective natural oils, rich in essential fatty acids to nourish and protect from head to toe. Apply all-over, as the name invites, or use as an intensive hair treatment overnight for deep conditioning.
Lancôme L'Absolu Rouge Drama Ink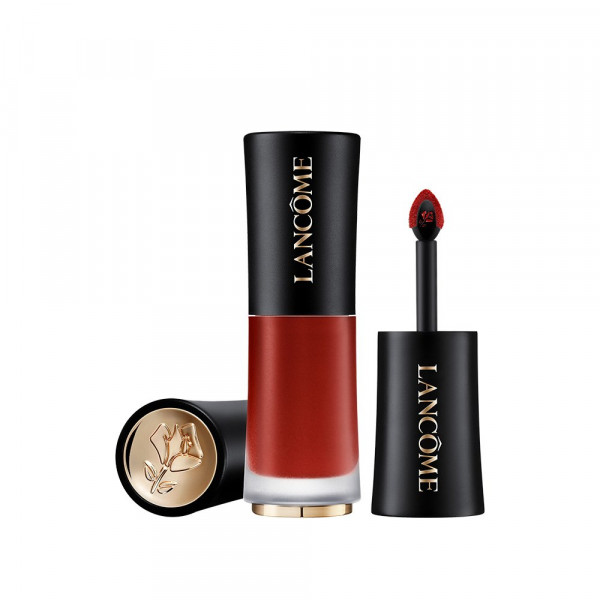 For those who like the staying power of a stain but find it too heavy, then this one's for you. Lancôme L'Absolu Rouge Drama Ink is a new semi-matte lip ink that delivers intense colour in a single stroke. A revolutionary water-in-oil emulsion it's impressively two times more pigmented, yet four times thinner than a traditional lipstick. Promising up to eight hours wear, it ticks all your day-to-night lipstick needs.