Richard Kavanagh's top tips for a good hair day
ghd professional stylers have been the answer to all our hair problems since they first launched back in 2001.
17 years later, and we still rely on their consistent yet en vogue styling tools to get us through the week. More importantly, the weekend!
From the sleek black original, to the bold and bespoke designs of late, their innovation never fails to exceed the expectations of loyal and new fans alike.
Everyone has suffered through a bad hair day at some point. Here at Remix, we are always on the lookout for the hottest new trend in the hairstyling world to bring to the rescue. So, we teamed together with ghd to remedy your early morning hair-struggles.
Upon attending the launch of the new ghd gold styler recently, we realised how essential this new addition would be to any beauty-lovers collection!
So much so that we just had to sit down with ghd's creative genius Richard Kavanagh, to hear the inside scoop on the new styling tool.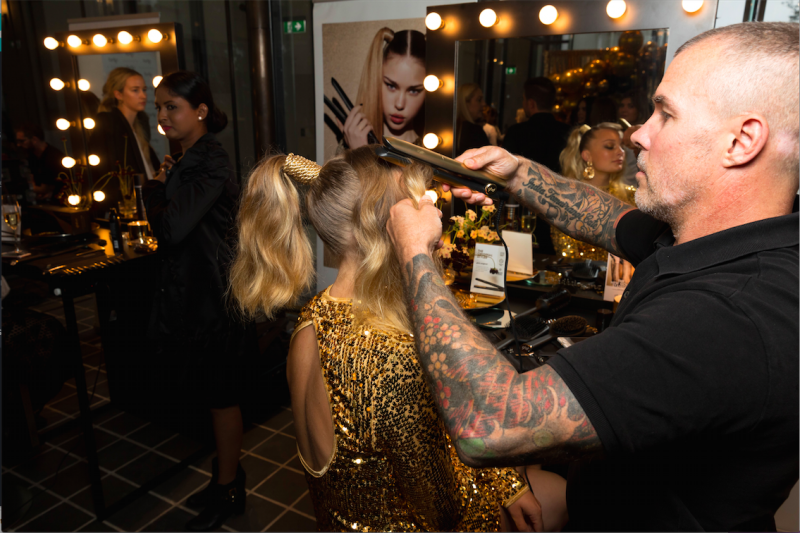 Hey Richard! Thanks so much for taking the time to answer some questions for remixmagazine.com! We had such an incredible time at the launch of the new ghd gold styler last week! – how long had the launch been in the pipeline for?
Thanks! It was an awesome event! What an incredible venue and setup, and the turnout blew me away! We had been working on the event for some months, and actually ran a similar event in Sydney in the previous week.
What can we expect from the new ghd gold styler? How is it different from its predecessors?
ghd is at the cutting edge of technology in hair. Their lab in Cambridge, U.K. has a huge team of researchers and the most amazing testing facility. The new ghd gold styler embodies all the latest advances in technology like dual zone sensors, super fast heat up, auto shut off, universal voltage, and most importantly it has consistent and even heat at 185 degrees celsius, which has been shown to be the optimum temperature for effortless styling while respecting the hair. It's also really beautifully designed and fits in the hand perfectly…it's so easy to use!
As ghd's Creative Director, how much say do you have in new product development? Do you love having a play before the rest of the world?
ghd is a really interesting company. Anyone from the brand warriors, through to corporate head office can have a say in what they want from a tool. In fact, ghd are always looking to innovate, and the only way to be truly innovative is to embrace every idea from all the team.
Every girl struggles to learn how to curl using a hair straightener – what's the secret to nailing this technique?
It's like any new skill. It takes practice. The reason it looks so easy for us pros is because we get to do it over and over again (and on other people, not on ourselves). I think the first step is to understand that when you're learning any new skill or technique you're not going to nail it first time. So persevere and practice… A couple of practical tips are: try using a mirror which allows you to see the sides/back of your hair. Those old school leaved mirrors with little mirror wings like your nana had are perfect for styling your hair, because it makes it so much easier to see. If you don't have one of those, set up a mirror next to your mirror to help. And don't bite off more than you can chew. In other words, work in small easy to handle sections. Get one section right before moving on the the next. And lastly, ask your hairdresser for a personal lesson.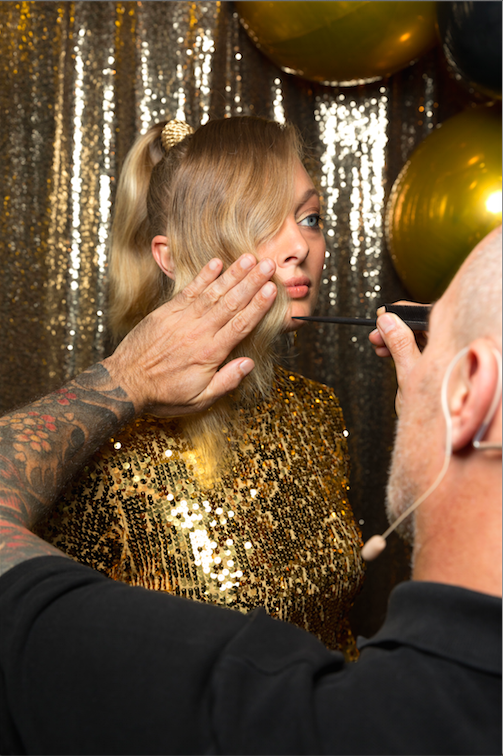 Do you have a favourite product to protect your hair before heat treating?
ghd gold is actually set to 185 degrees celsius which is the optimum temperature to give you fast effortless results while protecting your hair. However, heat protect spray is really a great idea to give you an even greater level of protection. Ask your stylist for the one that's best suited to your hair.
Can you talk us through your style predictions for Autumn? What are some trends we're likely to see coming through?
Autumn is the season we start to see more subdued colours, hair going darker and richer as skin tones change after summer… often girls will want to chop off their locks after sun and wind damage and to start fresh for the new season. I think we will see a kind of eighties vibe in fashion this autumn, with strong individual looks in hair, and colour. Stronger shapes again, and the return of geometry in hairstyles.
Autumn is a notoriously temperamental season, what are some fail-safe ways our readers can ensure their tresses aren't damaged in the elements?
It's the sudden outbursts of water from the sky that don't help hairstyles in autumn! That combined with wearing hats and the whipping winds of Aotearoa and your hair is in for some special challenges! Using your ghd gold styler to control frizz is one of the best things you can do. And I'd suggest keeping one in your drawer at work for a quick touch up after you're exposed to the elements on your way in and after lunch…
Now it's time for the Remix Quick Fire!
- Number 1 hair sin? Banana clips
- Worst haircut you ever had?Orange dreadlock mohawk
- One thing people don't know about you is…I have vitiligo
- When you're not styling hair, what do you do for fun?Combat sport (anything that involves kicking, punching, strangling and submitting)
- Biggest celebrity whose hair you've styled?There's been a lot… maybe Naomi Campbell.
- Favourite memory during your time as ghd's Creative Director?I'd say the Infinite Styling launch – at Sydney's iconic Opera House, 20 stylists created over 150 looks on 10 models in one day!
- What's your biggest vice?Tequila
- What's your favourite country you've visited with ghd?I can't play favourites, the others might get jealous ;-)
- What are you most excited for in 2018?There's some incredible new technology coming in 2018. I can't say exactly what, but there's a couple of game changers on their way….
Head here for more.